First off this week I just want to quickly talk about a Walk for life I am doing on the 12th May it's a 22km walk for a local charity called Farleigh Hospice they do some fantastic work and I want to help them with raising money.
I have put a link to my just giving page if any of you would like to kindly sponsor me or simply just give a little. Thanks for your support.
www.justgiving.com/Stacy-Drury
Well this week has all been about sowing seeds and getting things going down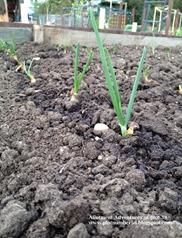 the plot, so I thought I would just give you an update as to where I am and the progress some of my sowings have made. I will start with what's going on in the greenhouse. The celeriac sown at the beginning of March has come on well I transplanted them into individual cells this week I hope it produces an edible crop this year unlike last year's tangle of roots.
The tomatoes have produce some fantastic plants this year waiting that extra few weeks this year stopped them from going leggy and the result is a good health plant.
The leeks are showing good progress and I will look to move them into cells in the next few weeks but for now they are happy.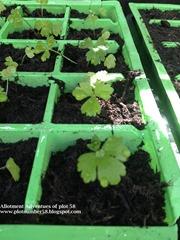 My PSB and cauliflowers have just popped up in the last day or so, never grown cauliflower before so a first this year for me looking forward to it, some say it's a bit tricky so anyone with any tips and hints please share I need all the help I can get.
Down the allotment the onions finally went in today the soil was simply not ready until now, I started them off in modules in the green house so all I had to do was plant out today fingers crossed I get a great harvest like last year.
Also sowed my parsnips, and carrots I have said to myself this year if I don't get a decent crop of carrots I am not going to bother anymore just to much hassle.
Last year I dint get ant beetroot the weather was to wet and every time I put some new ones in they just rotted off so hopefully this year I will get a crop.
Just want to finish on my strawberries they are looking fantastic again this year so a bumper crop is on the cards with them.
Have a great week and please check out my just giving page and give to a great cause.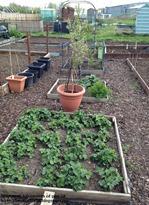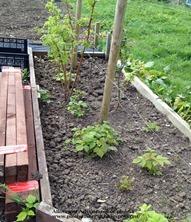 thanks