On my training plan I had a 9 mile run scheduled. When I woke up I wasn't very hungry so I drank a Vega Sport Pre-Workout Energizer which always surprises me because I think it is going to be chalky and taste like a protein drink but it is really good. It gave me great energy for the run.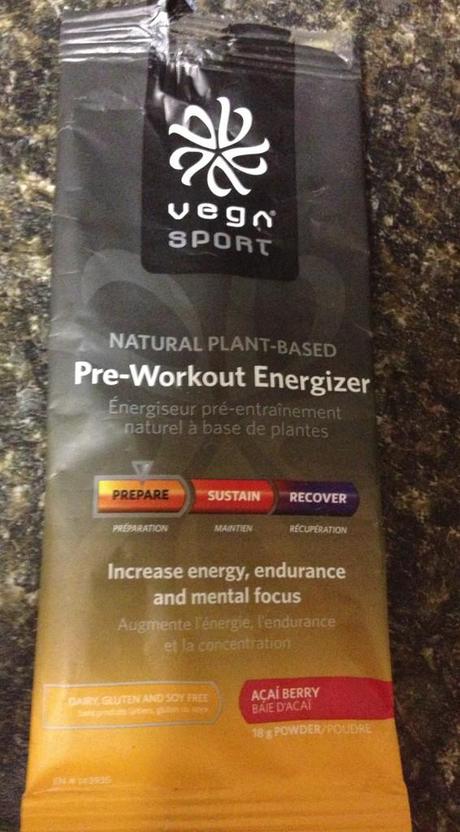 I brought some Snap Infusion energy jelly beans with me, just in case I needed a little something else. Jelly beans are my favorite mid-run snack. It's like eating candy without the guilt and it has positive side effects too!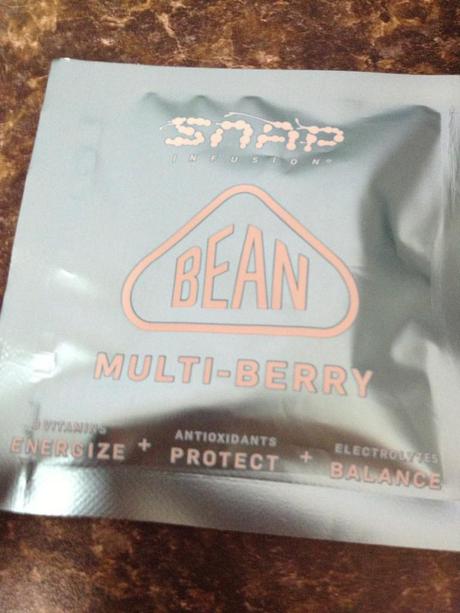 After my run, Vinnie and I had to rush to get to the Patriots Game so I grabbed three bars I had stashed in the cubbard because I couldn't decide which one I wanted. While driving, I started to compare the three: Clif Bar, Larabar, and Vega Sport Protein Bar.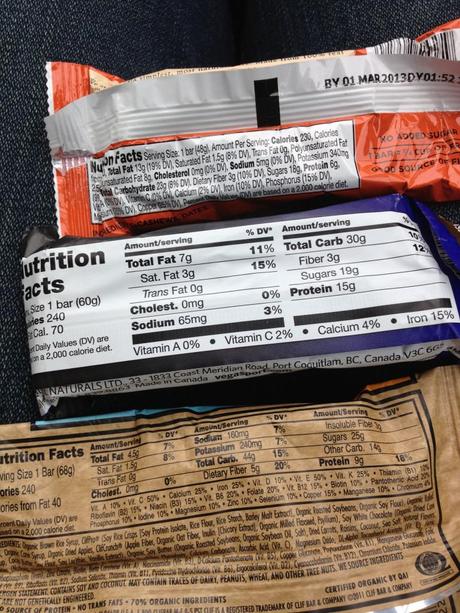 All 3 bars had similar calories, around 240 so that was a non-issue. The next thing I looked at was protein and sugar content. Based off that criteria the Clif Bar immediately dropped out. It has 25g of sugar and only 8g of protein.



Then it was between the Larabar and the Vega Sport protein bar. They both had similar sugar contents, about 18g. The Vega has a significant amount more protein than the Larabar with 15g vs. 6g.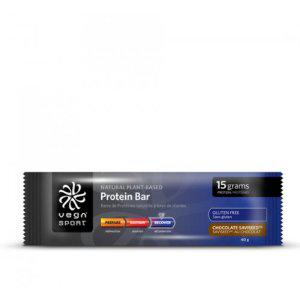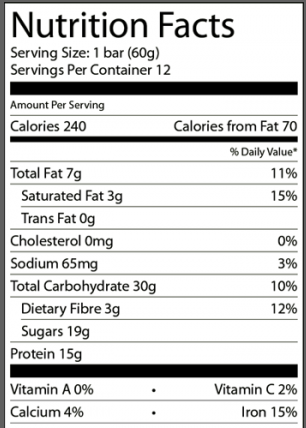 The Larabar is all natural and only has two ingredients (date and cashews) which is something very important that I look for in a bar. Due to that, I was leaning towards the Larabar but the Vega is specifically for recovery and had a lot of protein which is what I needed post-workout. There are a lot more ingredients in the Vega bar but they weren't chemicals I couldn't pronounce and it is all plant based. Based on all these factors I choose the Vega Bar. It was a tough call but for my needs at the time it was right for me.
This exercise was a fun learning experience for me and helped me make an educated decision on what to eat. There are so many protein bars out there, sometimes it is hard to narrow down your options. On this day, the Vega Bar won.