0 Flares
0 Flares
×
New to little Indiana? Subscribe for free to my RSS feed. Thanks for stopping by!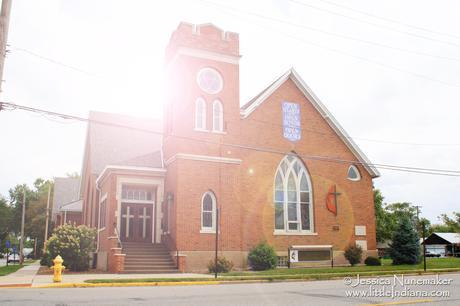 Trinity United Methodist Church in Rensselaer, Indiana
Before we knew it, the twinkling lights and festive air was gone. All too quickly, the darker days of an Indiana winter set it–but that doesn't mean you have to hide at home!
There are all sorts of fun and neighborly events going on in an Indiana town near you.
Chicken Dinners and Apple Pie
One of my favorites are church chicken dinners. Okay, any dinner! Beef and noodles, chicken and noodles, turkey, chili, soup…you name it, it's out there.
These may seem like a simple fundraiser, and while they are, they are also something a whole lot more important: they are community builders!
We all tend to hibernate a bit during the winter (or maybe that's just me) but you don't need to hide any more. There's a warm and welcoming atmosphere in a small town near you.
It's a chance to get to know people around you–and to take pride in your community! I've been to quite a few of these by now but I don't exactly announce my presence. I do have to wonder if anyone finds it odd that I take pictures of the food.
Community Builders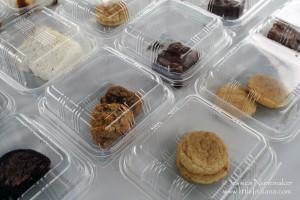 Time for Dessert!
These special dinners aren't used by only Indiana churches. You'll find school groups of high-achieving teens trying to raise funds for trips to places like Washington, D.C.
There's boy scouts and girl scouts, and also adult groups raising money too.
But it's local people, the people in your neighborhood (as the Sesame Street song goes) who need the help. The planning, the organization, the fliers or posters or advertising (or lack there-of) were all handled by folks just wanting to make a difference.
Why not pop in, get to know the people around you, and get a good meal out of it, too. You have nothing to lose.
Go There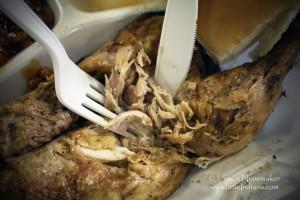 Church Chicken Dinners
It doesn't matter if you are a member of the church or just someone strolling through the area. More than likely, you will be made to feel at home and like one of the group. That's been our experience so far, at least!
Whether the money goes to a project close to home or for much-needed repairs or for something abroad, you know it's going to do some good, somewhere. Really, it's a win/win for everyone involved! And that's something to feel good about.
If you felt this article was helpful, please "like" it and share it on your social networks. If you have a church chicken dinner or other fundraiser that could use a free shout-out, please leave it in the comments below and I will add it to the Indiana Town Festivals and Events Calendar. 
Find pictures in Indiana on my Flickr photostream or on the new little Indiana Tumblr blog.
Just don't forget to tell 'em that  little Indiana sent you!
Don't miss a moment. Subscribe to little Indiana and receive instant updates to stay on top of everything "little."
little Indiana: Where to Stay, Play, and Eat in Small Towns in Indiana. Discovering Indiana's best small towns! Now get little Indiana on your Kindle.
Targeted. Relevant. Affordable! little Indiana advertising.