Hi everyone,
I mentioned in my last post that I've been working on a commission.  That's partly why it's been taking me so long between posts on my other paper mache dragon project.   Several of you have asked that I show my commissions before I ship them.   So I'll do that here.  
First, some background.   I was asked by a man who lives in France to make a dragon trophy of "Maleficent", the dragon from Disney's "Sleeping Beauty".   The first photos below are what I was supposed to use as a guide.  He wanted a trophy that was as close a rendition of the cartoon as possible, including the lights.   You would think that the simple lines would make this an easy task.  But it wasn't easy at all.  It was quite a challenge, which I relished.   I wanted to make the dragon that the cartoon would be based upon.  But I couldn't improvise very much without straying too far from the original drawings.   And the lights were even a bigger challenge.   Obviously I couldn't get lights that would blast out of the mouth, eyes, and nose exactly like the cartoon.   And the dragon had to look decent when the lights were turned off.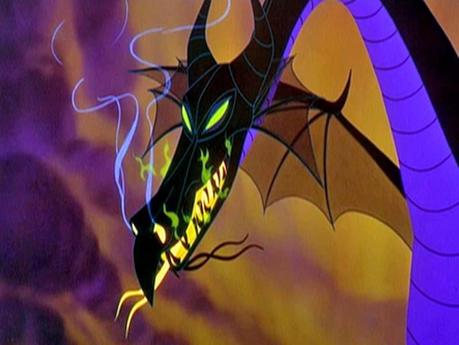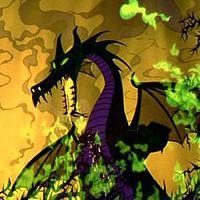 I ended up using a dillion, well a half a dillion little, green l.e.d. lights.   There is a place to put AA batteries in the back of the trophy when it's off the wall.   The lights are controlled by 4 small switches behind the ears.   I think they worked very well, don't you think?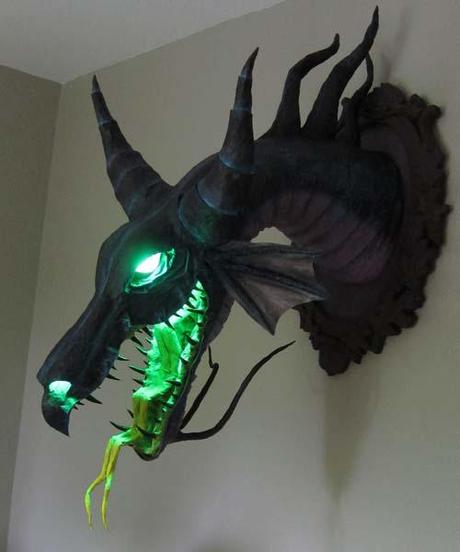 Here she is!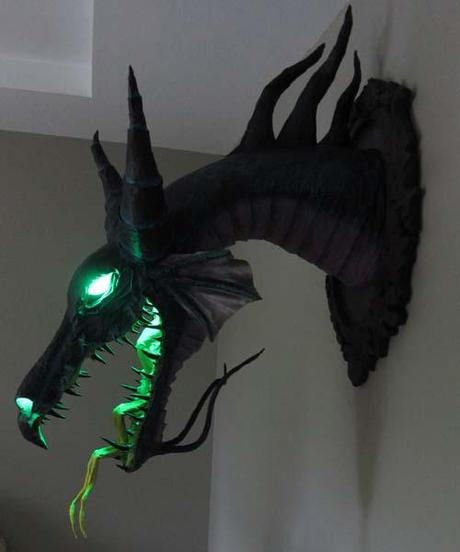 From the side.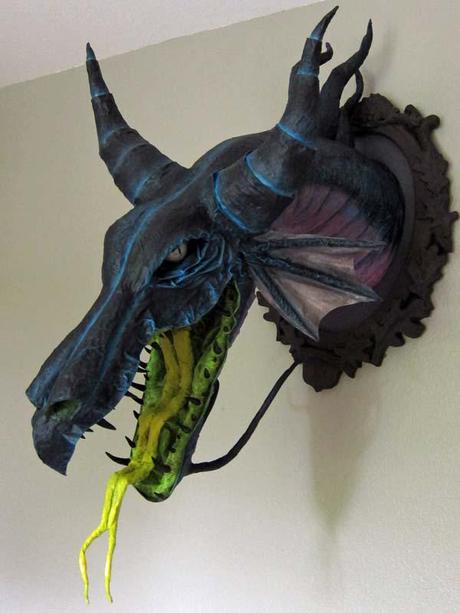 Here she is without the lights on.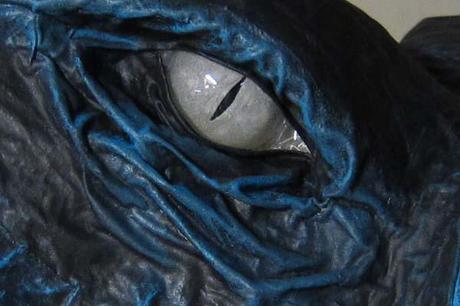 I'm very proud of these eyes.  I used glass, taxidermy elephant eyes.  I used a grinder to grind off almost all of the paint.  I just fashioned a couple of slits for dragon pupils.  That made them kind of frosted so you can't see the l.e.d. lights behind them when the lights are off.  And they look fine in contrast with the black and blue colors of the dragon.   When the lights are on you just see the green lights and the pupils.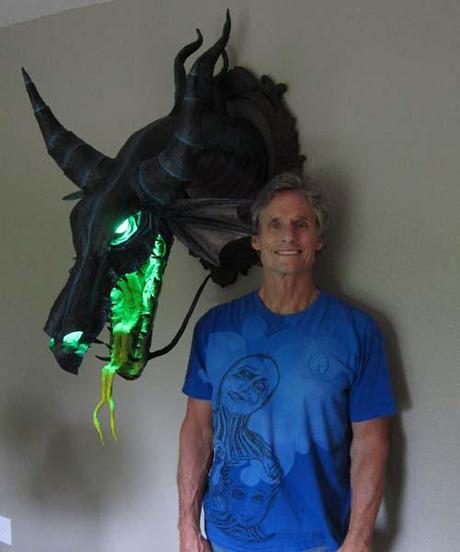 This is me and the dragon. (I'm the one on the right.)  Just wanted to give you a sense of scale.  This is as big as I could make it and still ship it to France.  
Thanks for looking.   I'll be back soon with another post for my Chinese Year of the Dragon Paper Mache Dragon.