New to little Indiana? Subscribe for free to my RSS feed. Thanks for stopping by!
Until we started traveling little Indiana, I didn't particularly thrill at the thought of barbecue–until I met small town mom and pop restaurants with commercial smokers!
Here's a quick list to help you on your way. These are BBQ  joints that we have eaten at and loved to pieces. You'll thank me later.
If you want to make it super easy and you have a smartphone, you might want to consider the little Indiana Android or iPhone/iPad App! With smart mapping function, it makes it easy to find just what you need.
Best Barbecue Shops in Indiana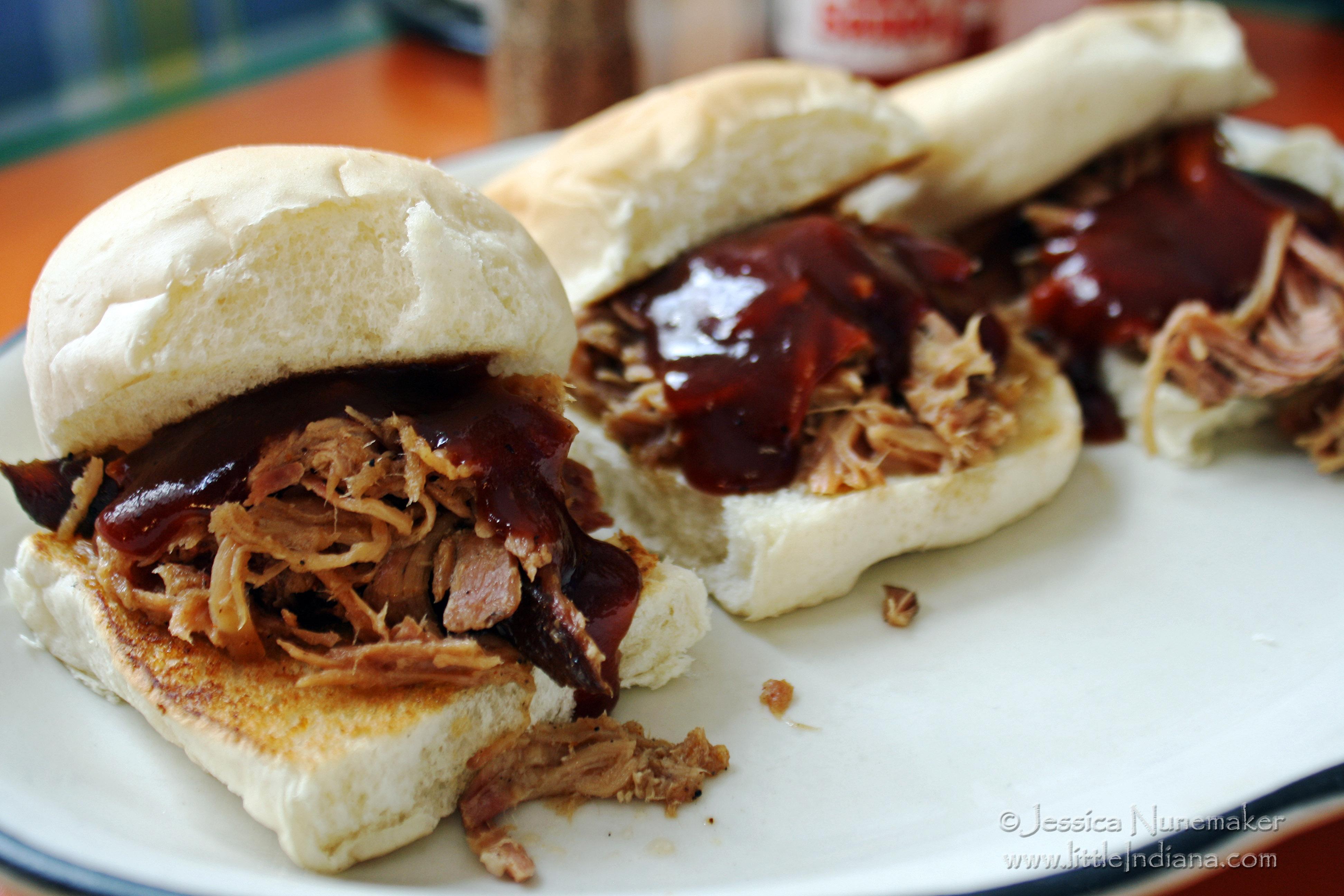 Cecils Pork N' More: Greensburg, Indiana
Bub's Barbecue in DeMotte, Indiana — This Jasper County restaurant is phenomenal. It's all homemade! Don't pass up the chance to try the Potato Salad or the Bourbon Apples. The real star here, however, has to be Bub's Brisket. It's so tender you won't believe it.
Cecil's Pork 'N More in Greensburg, Indiana — Watch Cecil work his magic in this awesome mom and pop restaurant. If there's Potatoes and Onions on the menu–get it! It's the best I've ever had. We loved the Pork Sliders. Delicious!
West Point Steakhouse in West Point, Indiana — With their own commercial smoker out back, folks in the area know where to go to get their barbecue fix. Save room for dessert–the Bread Pudding is excellent.
Sublette's Ribs in Monticello, Indiana — Put this White County locale on your "to visit" list for the future. They suffered a devastating fire–but plan to reopen!
Your Turn
Are there other small town BBQ restaurants hiding out there in Indiana? I want to know! Please send me an email or simply leave a comment below.
No big city stuff. This is little Indiana!
Find pictures in Indiana on my Flickr photostream or on the new little Indiana Tumblr blog.
Just don't forget to tell 'em that  little Indiana sent you!
Don't miss a moment. Subscribe to little Indiana and receive instant updates to stay on top of everything "little."
little Indiana: Where to Stay, Play, and Eat in Small Towns in Indiana. Discovering Indiana's best small towns! Now get little Indiana on your Kindle.
Targeted. Relevant. Affordable! little Indiana advertising.