Welcome to 74 Lime Lane. Take a look around. You'll find popular categories in the sidebar on the right. If you like what you see you might want to subscribe to the RSS feed and the regular Lime Time newsletter. Thank you for visiting!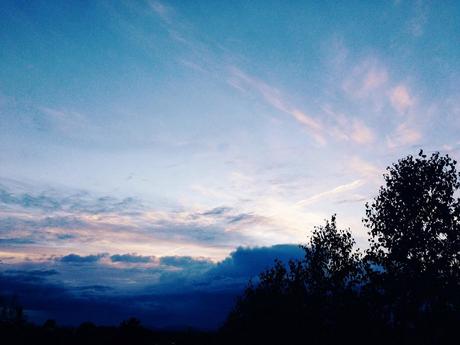 Jetstreams at sunrise
It's all new and shiny and clean around these parts at the moment.
And I'm riding the wave of motivation and doing a few new – or revamped – things around here, thanks to that fresh breeze that blew through.
You will notice a bit of a content swapsie. The weekends now have a to do list of ideas and inspiration [like here] and lime link love has moved to mid-week, for a little hump day distraction.
I'm trying to be a little looser with the calendar while still posting within some core categories and having a few surprises. I think I'm finally getting the hang of it.
The newsletter is making a comeback and will be coming out next week on a fortnightly plan. Sign up here or in the sidebar.
Life at Lime Lane is getting some love with some of the more homely, personal, style posts. Food, family and fun. That kind of thing.
And next is some love for Lime Lane Photography. Some new photos and the like.
I'm also in the process of rethinking and rearranging the shops.
I've been shifting the focus to society6 for art prints and other cool products like phone cases, clocks, cushions and shower curtains. It suits me down to the ground as I can upload, set and forget.
I've shut down my madeit store, too many irons and all that, and the Etsy store will focus on the little things ~ mini prints, odds and ends and stationery items.
In other news, I snagged the domains for limelane.photography and for my personal domain as well. Something shiny. Don't know what I will do with them yet but hey, possibilities.
As always you can catch me on social media ~ check out the links under my bio.
And here's to a great 2014!