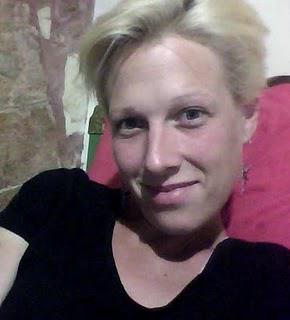 Happy Thursday Friends and Visitors!
It's Thursday already. Well, it is in my time zone anyway. And once again I've started my day at an indecently early hour.
I thought I'd let you in on what's happening here the rest of the week…
It's Henrik's day tomorrow. Friday with Henrik! He is contributing another article which he calls "Dare to Dream" and that's all I know about it. Its content is going to be as much of a surprise to me as it will be to you and I can't wait to read it!
Last weekend, the incredible Sheila Gale and unstoppable Dawn Lajeunesse were here. This Saturday, I'm posting another "5 Quick Questions" mini-interview. I'm more than happy to announce that the person answering my questions is Luminary and Transformationalist, Harrison Klein. If, like me, you're a little hazy on what it is that a Luminary and Transformationalist does, don't worry, you'll find out on Saturday. You don't want to miss it so don't forget to swing by.   
Sunday's blog entry is going to be very exciting for me to post! I recently had the good fortune to get the opportunity to ask the Flight Attendant for the Exclamation Points,
Rémy Chaussé
, some questions. You might know her better as the author of "Living Life As An Exclamation Point!". I enjoyed what she had to say to me immensely and I know her ideas will inspire you too.
Lastly, I want to thank everyone who has visited my blog and all of you who have left comments. Both your visits and comments are hugely appreciated and welcome. So keep coming round, don't be a stranger, and if you have friends or family members who need a change of pace, bring them with you!
Stay Groovy!
Warmest Thursday Wishes,
Sofia