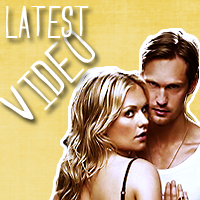 Well we know have the full EW interview with cast members, Alexander Skarsgard, Krisin Bauer Van Straten, Chris Meloni, Rutina Wesley, Anna Paquin and Stephen Moyer.
I loved this interview and found it highly entertaining. Of course, Alex and Kristin are just so damn funny!
Enjoy the video in it's entirety!
*thanks to PBT (a regular poster) for the new graphic within this post!*