A couple of days back, I was kissing my daughter goodbye at the door of her classroom.A few more kisses and hugs later my eyes curiously trailed her footsteps as I stood at the edge of the door trying my best to be invisible, she joined the sea of other little pig-tailed three year old girls in cute red uniforms, name-tags and handkerchiefs pinned on each.
She went towards a tiny vacant red wooden chair and before she could pull it out, the girl sitting on the next little wooden chair, put her hand on it, disallowing her to sit.
I was instantly overwhelmed by a surge of emotions, I felt anger, horror, sadness and hurt all at the same time. I had to battle hard, the protective instinct of a mother, I had to stop myself from rushing in and giving the three year old a long lesson in humility..
The incident played on my mind for long...very long..a little too long..
Where do these traits come in our little children from? Do we teach them to be mean or friendly? Do they learn it from us?
And as a mother what are you supposed to do about it, protect them? let them fight their battles? teach them to be good and share with everyone? or teach them tit for tat?
The mother in me really wants to protect her, but I might just be clipping her wings instead of giving her wings, by doing so...
The situations life throws at you and the lessons it teaches you...whoever said life is easy..must be joking :)
Ahh...anyway...so all in all..kids and bringing them up is more about learning from them than about teaching them...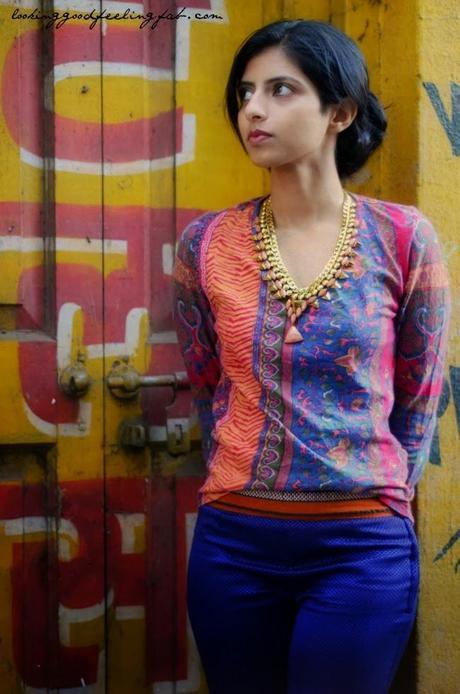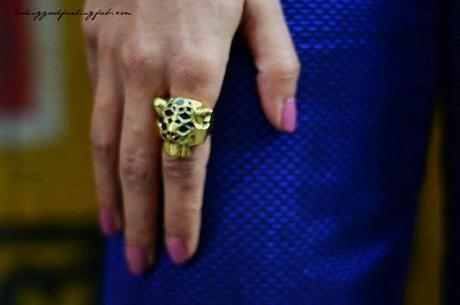 About this outfit, I last wore these pants, made of traditional 'khun' fabric at a party (

HERE

) and this time I wore them casually for a street food binge (y'all know how important comfy pants are when you are on an eating mission!!).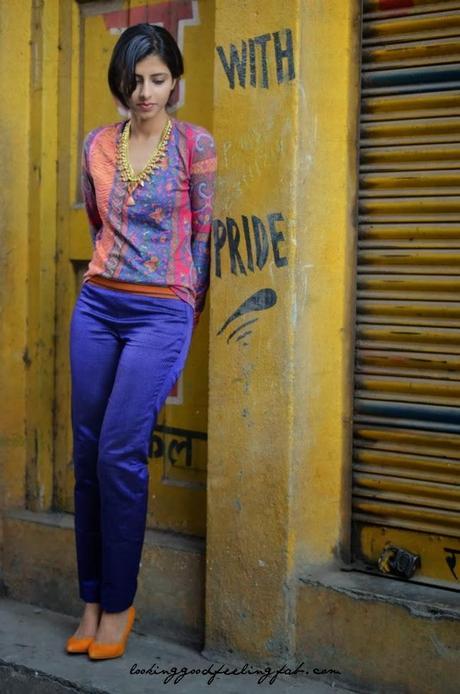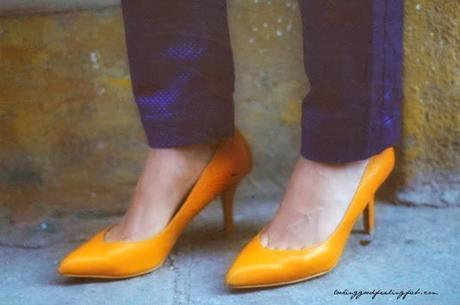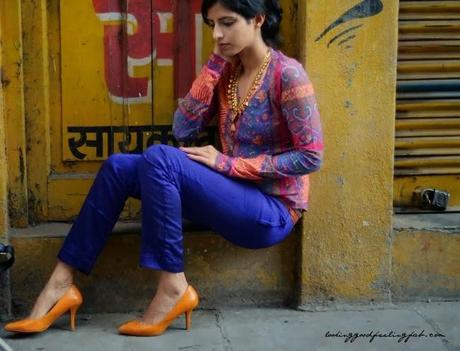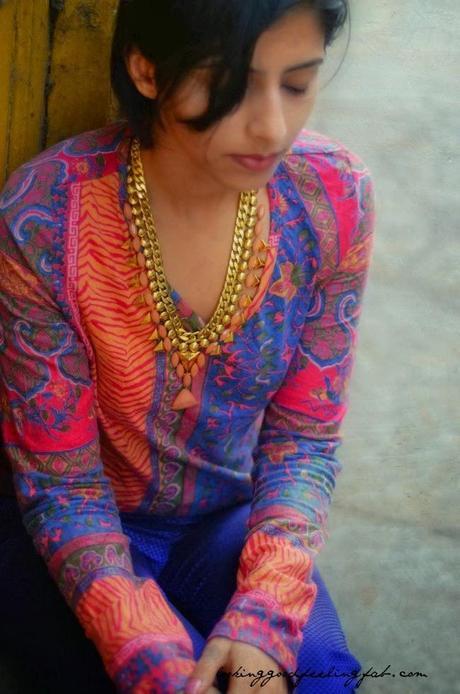 We took these pictures against this cheery yellow wall, which also happens to be the stylish background used by our favorite dosa guy. Its a little blue cart that rolls in promptly at 5:30, parks itself against this yellow wall, they take a few minutes to chop the onions (fine) and get the tawa heated..A few splashes of water that sizzle and disappear, announce that the tawa is ready for the batter. Our favorite is the cut dosa and we have been having it for years...
Pants : StitchedT-shirt : Thrifted (Rs 150)Ring : Borrowed (stolen :) from sisterHeels : ZaraNecklace : Blur accessories want to look good and feel fab always?? Join us lookingoodfeelingfab.blogspot.in