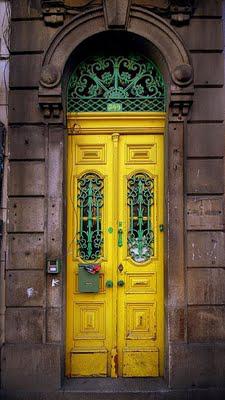 I have been collecting images of different front doors for a little while now and it is so much fun to see the different ways people express themselves with the entrance to their home.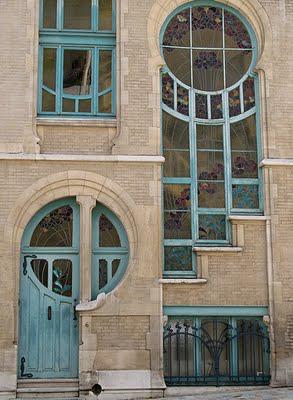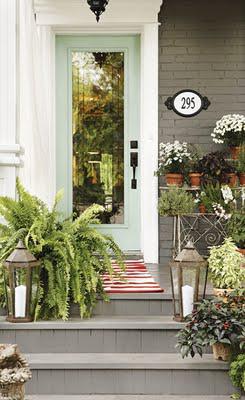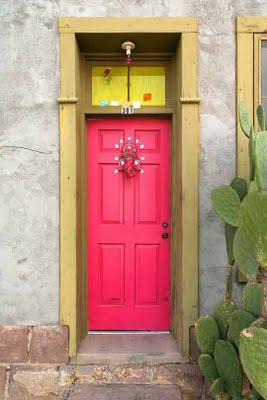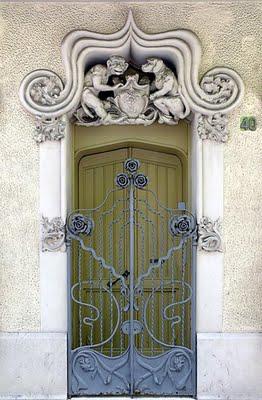 What we see entering someone's home is also the first insight we get into the personality of the homeowner and those whom inhabit it.  Sometimes people go over the top, using colour, furniture, awnings, fancy doorbells and door knockers to make us feel welcome.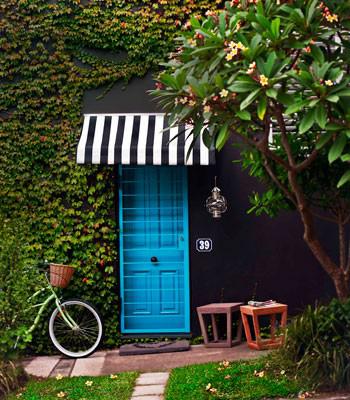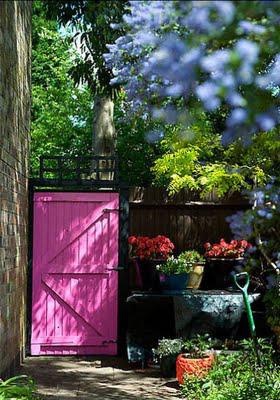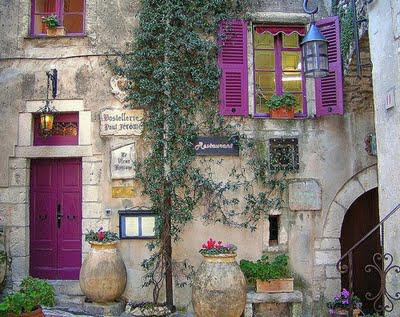 A shot of vibrant colour, whether it be from a paint can or through a plant's foliage or flowers can really inject some style to a home, don't you agree?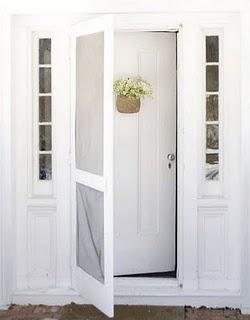 But then, something as simple as a single hanging plant can be all that is needed.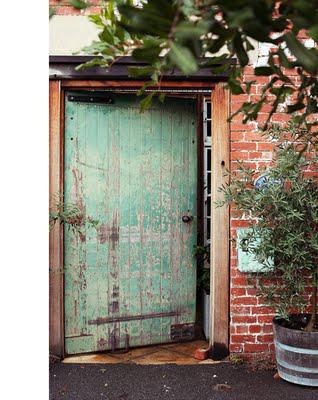 Rustic front doors are always appealing, they betray nothing of what lies behind them, which is often the case with the terrace houses in places like Surry Hills, Newtown and Glebe in Sydney.  The front doorways are often left un-renovated to deter thieves.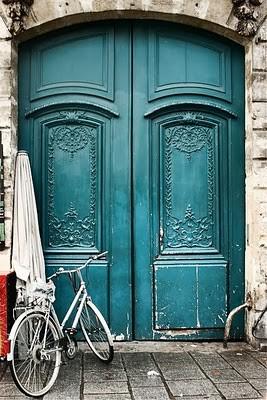 Walking up a foot path to the entrance of a home, whether it be just off the curb like the one above, or thirty to forty paces, the personality of the home's inhabitants is often displayed by the front door.  A front entrance can be welcoming, maybe even enticing.  It may make you feel a bit of curiosity for what is behind it or it might make you want to turn and run away.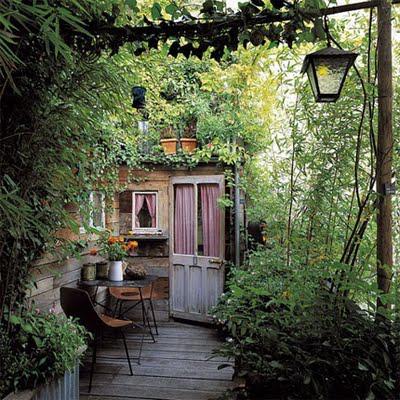 I once lived next door to a little cottage that had a long and narrow foot path leading to an entry much like this one above.  It certainly made me feel like I was heading to somewhere mysterious every time I tread that path.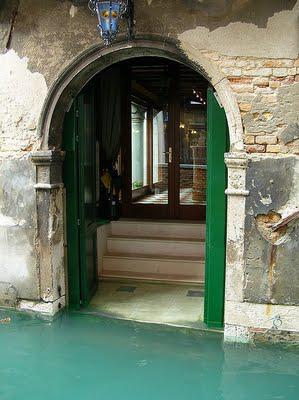 I don't think many people could claim that the entry to their home is surrounded by water?  Ah, Venice...
H
Sources: all images found here.