Thursday 28th April 2016
On a rare day off from work, where else would I rather be but out walking in the countryside?!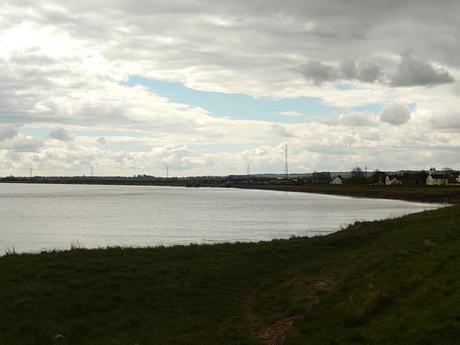 There were two things that made this walk extra special… First; it would be a continuation of the coastal walk that began last summer. Second; I would get to share it with a friend, who also happened to be free on this day.
This is Part 1 of our latest instalment, following the Somerset Coast Path
.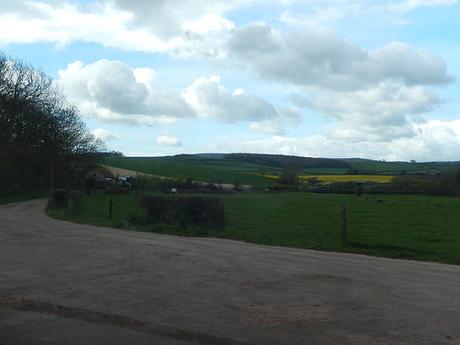 We both arrived at a free-to-use car park in Lilstock, much closer to the true coastline than we had been on this adventure for several months. You'll find it on an OS map (ST 171 451) but it's otherwise not as clearly-signed as you might expect and features at the end of an otherwise private farm drive.
Our walk would begin back in Combwich, at what should've been only twenty-minutes later; but for a distinct lack of signage for drivers heading south and hoping to find this village.
Starting the walk was a bit of a compromise, as Anna had fallen ill closer to Cannington, where I then continued all the way to Steart. I think we were both quite tired of the River Parrett Trail and we would still have over twelve-miles to walk.
We were both certain that the weather forecast had called for a clear and sunny day… Even for the end of April, it was certainly a hat and coat affair with the cool wind blowing and a mass of gray clouds forming overhead.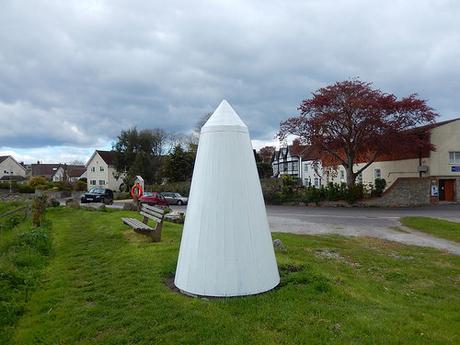 I calculated that Anna had 'skipped' less than an hour's walk – most of which was only a route from another village and even less of a coastal walk that following the riverbank. We rejoined the River Parrett within minutes and it wasn't long after that we both arrived at Steart Marshes.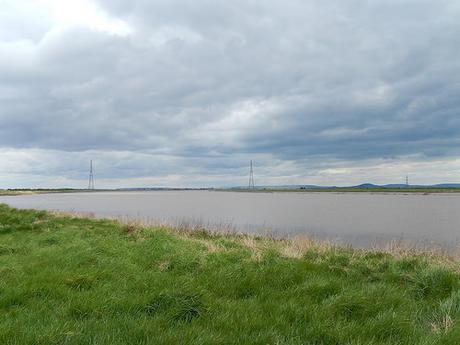 We continued to follow the River Parrett Trail along the gravelled-paths of the wetlands reserve; simultaneously following the England Coast Path.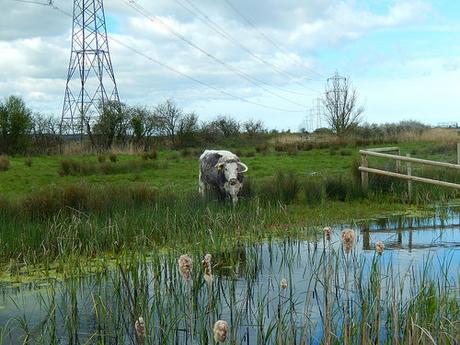 Walking through here for a second time – and, with company – I felt as though the path infront of us married up with map quite well; considering that the pages were printed long before the coast path was recently and formally established.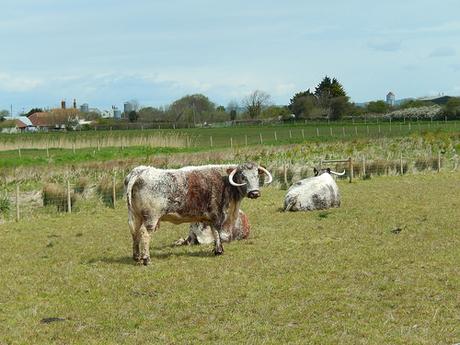 With so much work having been done to the reserve in recent years, it was hard to know precisely where other paths might have led us.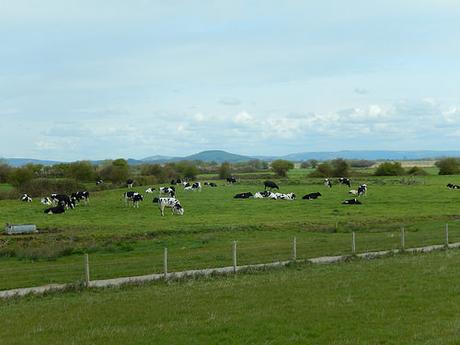 We were vaguely and gradually heading in to the direction of Stert Point and its peninsula, with Brent Knoll hill looming larger than expected in the background.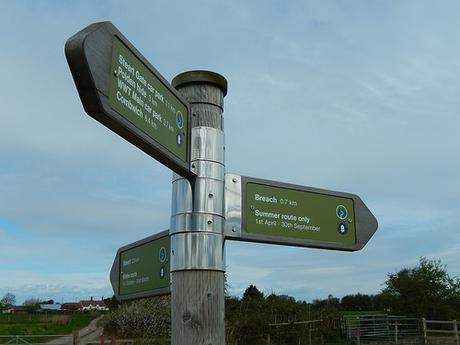 I also realised that, in my eagerness to return to my car the last time I was here; I'd mis-read the sign pointing towards the "Beach"…
Again, there was no indication of either that or a breach on the OS map and, without any maps supplied on the ground (though, hopefully the WWT will sort this, soon), we gave the 'summer only route' a miss; sticking to the 'winter' path.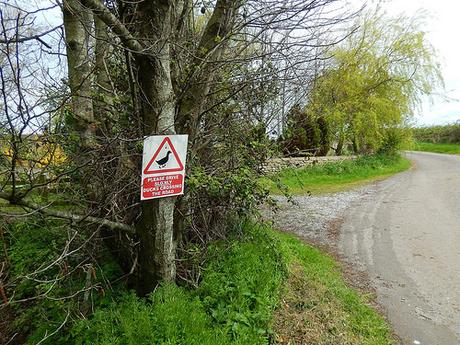 We ended up following the road for a while before arriving at what appeared to be the other end of that 'summer only route' we'd passed on… We reckon it would've been a slightly shorter trip and, almost certainly, more scenic. I'm familiar with a sign in the Quantocks that warns of 'migrating toads' but this was the first time either of us had seen a sign like the one above… Sadly, we hear any quacking, let alone see the ducks.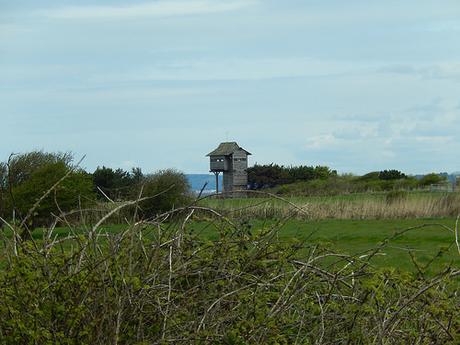 While following a track, I spied this obscure wooden structure, rather high upon its stilts…
It demanded further investigation, before we would continue our walk.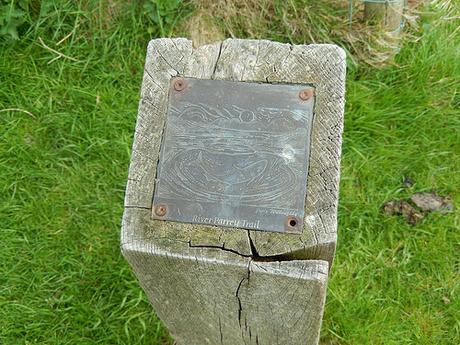 At the foot of its foundations, Anna spotted this marker for the northern end of the River Parrett Trail. I assume there's something similar, fifty-miles south from here.
Then, I found a door that was unlocked and only latched in place… We climbed a winding staircase inside the tall wooden box to be greeted with a large egg, that looked to have been turned from a large piece of oak:
It was a bird hide after all; overlooking Bridgwater Bay National Nature Reserve.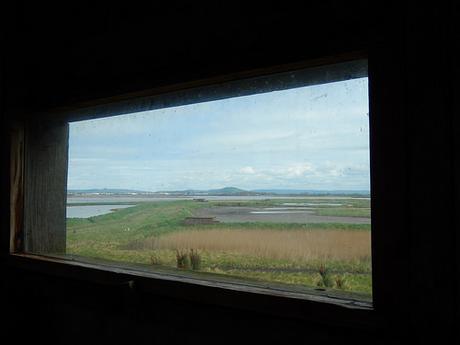 I read about Bridgwater Bay a few years ago and how the footpaths around here had been closed off due to work the Environment Agency was currently undertaking… Which, I assume now, has led to the redevelopment of Steart Marshes.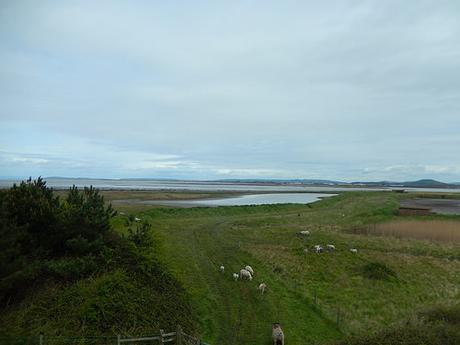 We wouldn't be walking all the way to Stert Point here but may save it for another day. In the mean time, it was a great place to stop for lunch and, on a day where most other people would be at work; we had the place to ourselves (bar a flock of bleating sheep somewhere far beneath us).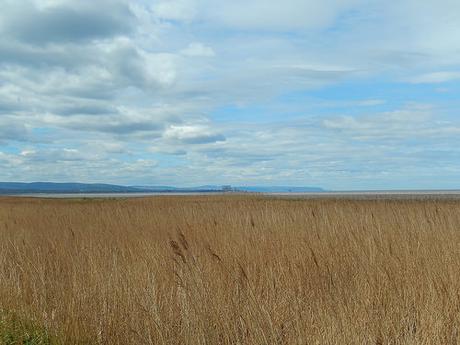 Back at ground level; a rather daunting obstacle lay several miles ahead of us… It was almost time to overcome Hinkley Point nuclear power station and march on towards the true highlights of this coastal walking adventure – all of which shall continue in Part 2!
Distance walked so far: About 6 miles
Thanks for reading.