Orange is the prominent color in my garden for the week when my orange Hibiscus rosa-sinensis sends out a flower or two on different days. The color is more dominant when the vine, Chinese hat plant (Holmskioldia sanguinea) next to it is blooming at the same time.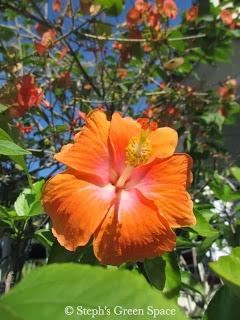 In the late afternoon or when the sky is cloudy, the little hat-shaped blooms are still very obvious. Perhaps that is why the yellow-bellied sunbirds like to visit and often perch on the vine.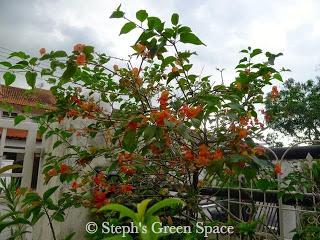 And here is what I consider brightest orange... a flower of my Senecio confusus 'Sao Paulo' blossoming. If not for this little bloom, I thought this vine has 'disappeared' ;-)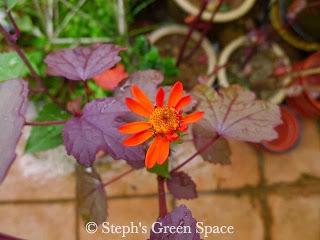 It has been a while since the last bloom of my Hibiscus acetosella 'Panama Red'. Though its rich red bloom is not so outstanding against its red foliage, its appearance does dazzle the eyes.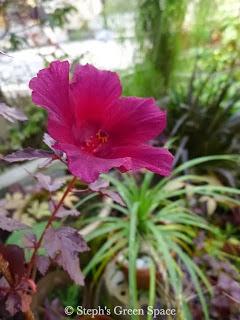 The short-lived bloom looks cute even when it closed in the afternoon.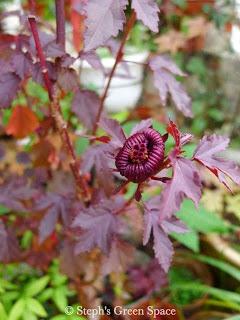 Someone has identified this little coffee plant to be a variety of Coffea liberica! Since I have moved the plant out to have a bit more sun, the leaves are now growing to point upwards and smaller. In any case, I am loving the glossy dark green leaves :-D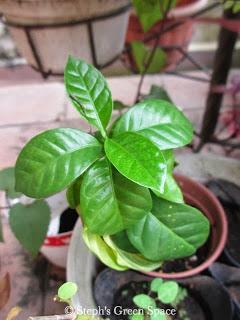 Meanwhile the Polycias 'Dwarf Variegata' stand out in the shade even when the sun is down. Its cream and dark green colours from the variegated leaves are ever attractive!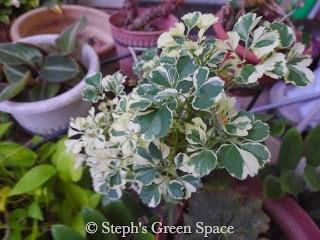 Yellow is another eye-catching color. Though the Monocostus uniflorus stays low just above the ground, its blooms never fail to capture attention.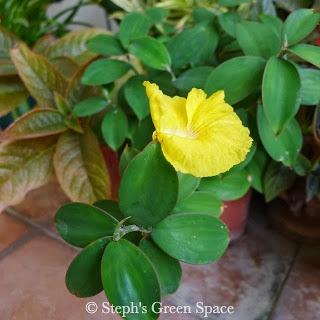 With the Chinese New Year holiday just around the corner, I think I will miss seeing the gorgeous blooms of my Hippeastrum :-( Two flower stalks are growing out from the biggest bulb in this pot below.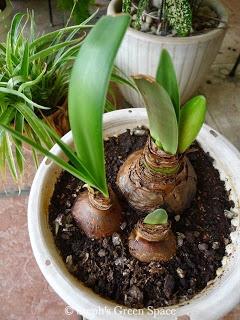 Torenia has a tendency to burst into many dainty white blooms of late. Love them the most this time round! Not sure why. Maybe it is due to the so many blooms at one time...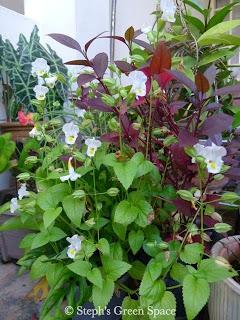 I think the natural and organic colours from plants are the most wondrous. They either calm or open up the eyes. Happy discovering the many beautiful colours that are in your garden!