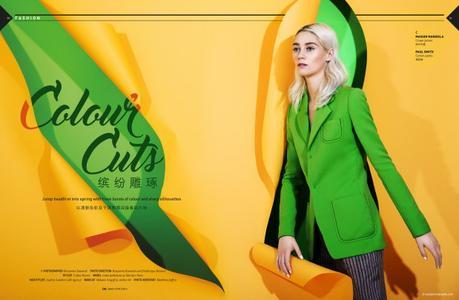 ## Lidia Judickaite wearing Martin Margiela and Paul Smith © Benjamin Kanarek for DM
Color or is that Colour? Well either one works for this Colour Block story called "Colour Cuts" shot for DM with Lidia Judickaite by Benjamin Kanarek.
Suspended in an air of bright, bold and brazen cacophony of colours, Lidia shows that time can indeed be suspended, surreal and stylish. With assertive shoulders, masculine lines and sandals, what better way to add contrast to your feminine appeal with that boyish-girlish androgyny look. This Spring Summer story might inspire you to take a more bold and graphic approach to styling your wardrobe this season.
Notice to Bloggers: If you want to repost any of the images or video, please link back to: http://benjaminkanarekblog.com/hq4s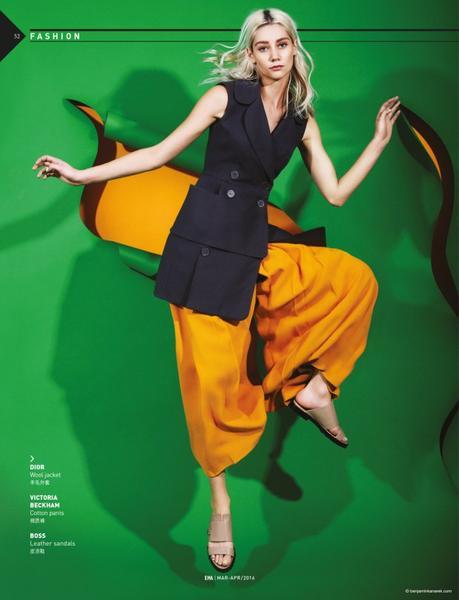 Lidia Judickaite wearing Dior, Victoria Beckham and Boss © Benjamin Kanarek for DM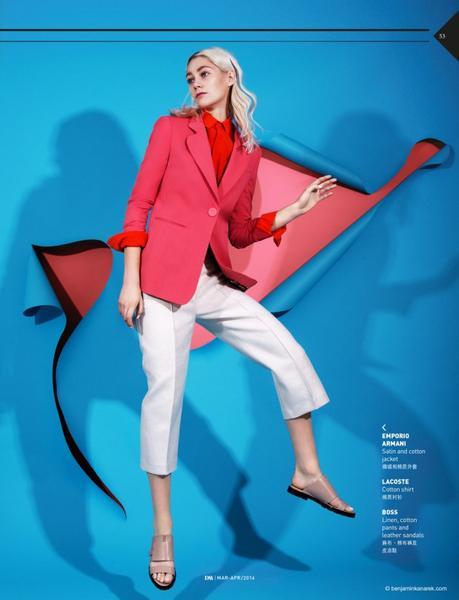 Lidia Judickaite wearing Emporia Armani, Lacoste and Boss © Benjamin Kanarek for DM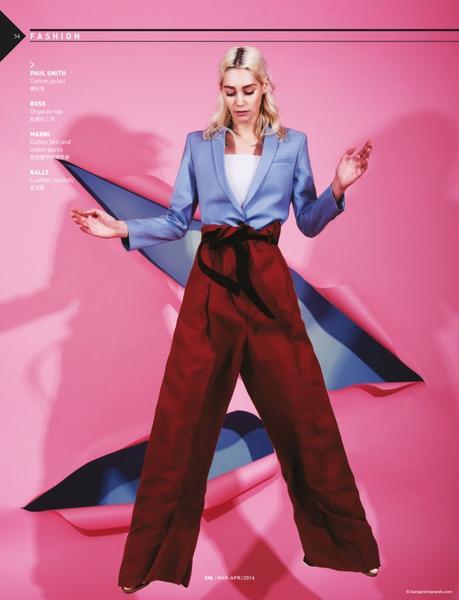 Lidia Judickaite wearing Paul Smith, Boss, Marni and Bally © Benjamin Kanarek for DM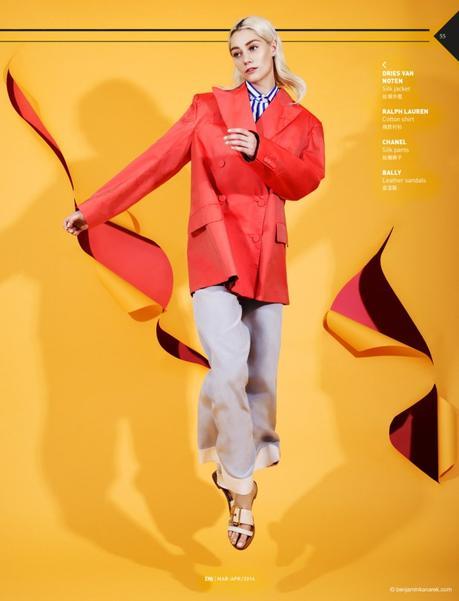 Lidia Judickaite wearing Dries Van Noten, Ralph Lauren, Chanel and Bally © Benjamin Kanarek for DM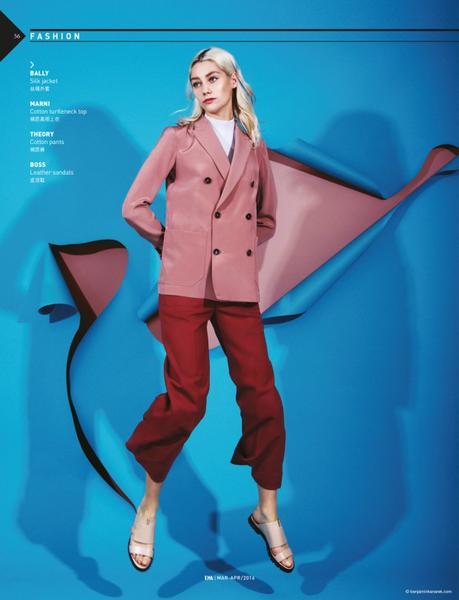 Lidia Judickaite wearing Bally, Marni, Theory and Boss © Benjamin Kanarek for DM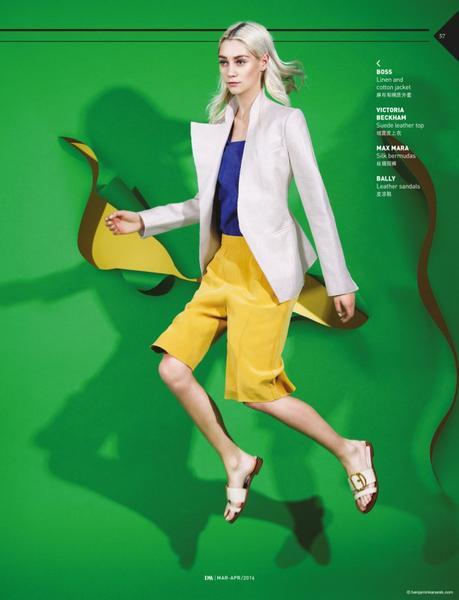 Lidia Judickaite wearing Boss, Victoria Beckham, Max Mara and Bally © Benjamin Kanarek for DM
The Team
Photography BENJAMIN KANAREK
Photography Direction by BENJAMIN KANAREK and FREDERIQUE RENAUT 
Styling by COLINE PEYROT
Model LlDIA JUDICKAITE @ MARILYN PARIS
Makeup by MELANIE SERGEFF @ ATELIER68
Hair by AUDREY LAMBERT @ BAGENCY
Photo Assistants MATTHIEU JOFFRES
Digital ASHISH ARORA