From time to time I love shopping at World Market, getting some good European chocolate always puts a smile on my face. But it's not just the sweet treats that call my name, I also love their pasta selection. If you're having a toddler try their Zoo or Travel shaped pasta. Eating time turns easily into fun time. Over the weekend we went to the nearest store again. Now, while trying to decide between Travel and Zoo pasta I saw a bag of colorful trecce dell'orto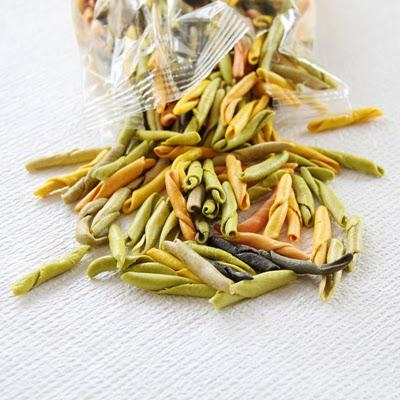 For those unfamiliar with this type of pasta, it's made from durum wheat semolina colored with beet, turmeric, basil, spinach, tomato, carrot and squid ink. I didn't want to ruin the pasta with a tomato sauce so a salad seemed to be the choice.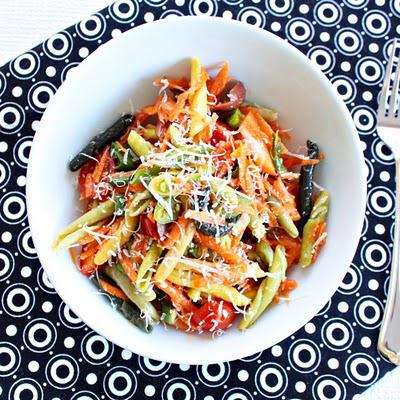 Some fresh veggies and pasta al dente turned into a colorful and delicious dinner. I used some sweet cherry tomatoes, carrot, green onions and bell pepper. Of course, you can use whatever vegetables you like. I also used some Kalamata olives, but if you're like my husband forget about them. I topped the salad just before serving with some freshly grated Parmesan but you can use crumbled feta or blue cheese or any other hard cheese.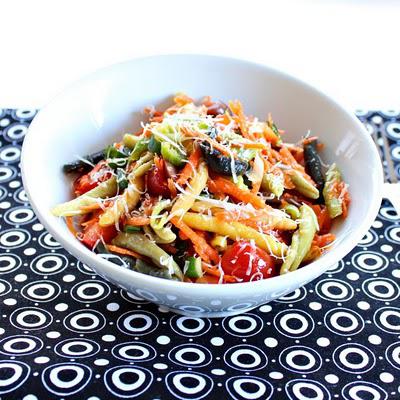 Colorful Pasta Salad
I used 4 oz trecce dell'orto4-6 oz cherry tomatoes1/2 bell pepper1 medium carrot4-5 green onionsfew kalamata olivesgood quality extra virgin olive oilParmesan
Bring some water to boil. Cook pasta al dente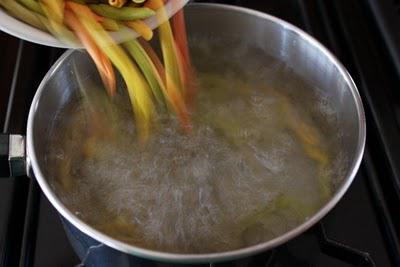 Meanwhile cut in half the tomatoes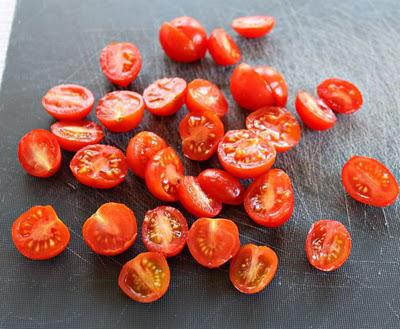 slice the bell pepper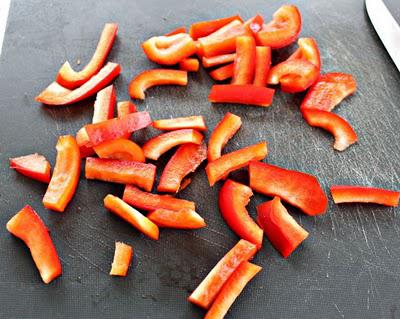 chop the green onions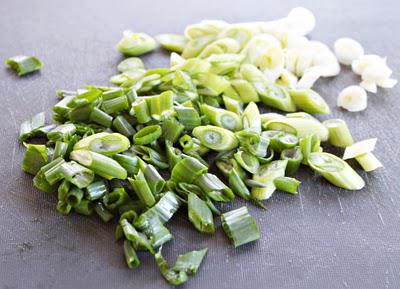 and shred the carrot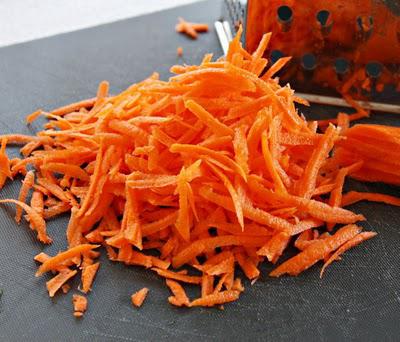 Mix in some Kalamata olives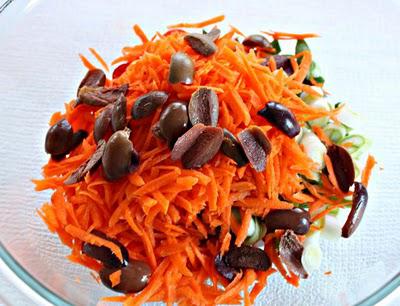 and in the end add the cooked pasta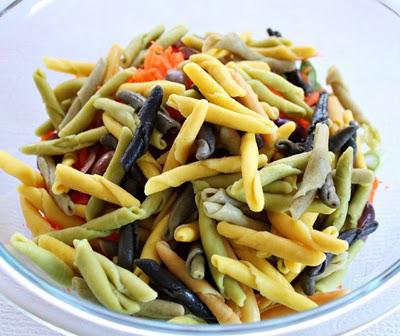 Dress the salad with some extra virgin olive oil and toss gently.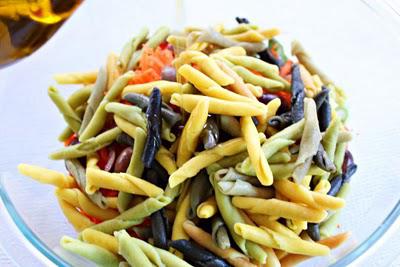 Sprinkle some freshly grated Parmesan on top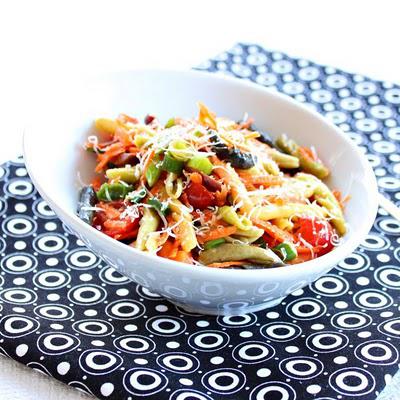 and enjoy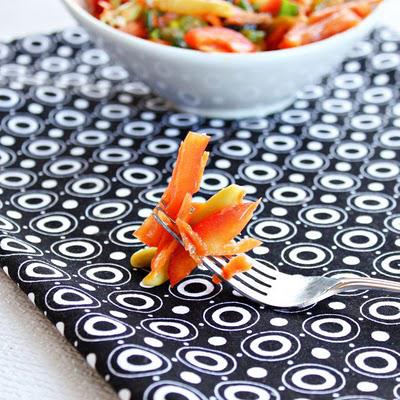 Thanks for visiting. Hope you enjoy reading and give this salad a try. As usual, Roxana 
Thanks for your vote