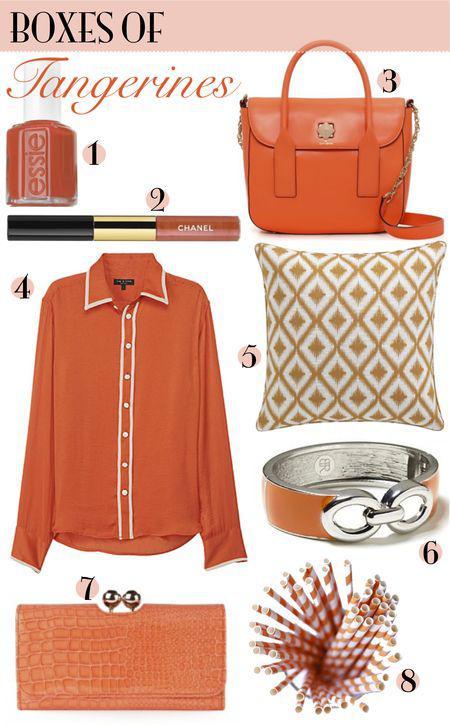 1. Essie polish.  Shown in Vermillionaire.  $8.
2. Chanel lip color.  Shown in Violet Sapphire.  $34.
3. Kate Spade bag.  New Bond Street Florence.  Shown in flo coral.  $448.
4. rag & bone shirt.  New 88 shirt.  $255.
5. Crate & Barrel throw pillow.  Ibiza 23" Pillow.  Shown in mango.  $80.
6. Banana Republic bangle.  Shown in bright orange.  $40.
7. Ted Baker wallet.  Shown in orange.  $145.
8. Orange paper straws.  Etsy vendor.  $8.
Bright, fresh, citrus colors are in this year, and tangerine is so hot for spring, it's creeping into winter. Various shades of orange can be seen popping up in fashion week photos and early spring collections. Here are some delightfully delicious offerings in scrumptously juicy shades.