Thanks to Helen of Chalets USA for an update on what's new for next winter in the top Colorado resorts!
New runs, quicker lifts in USA ski resorts:
Winter is almost over here in Colorado, USA (although it snowed here in town in Winter Park today last week) and we are looking forward to a warm summer. But we're also already fast forwarding to next ski season. The Colorado ski resorts have announced some exciting new developments for 2013 / 2014 that we'd like to share with you. These really should give an even better skiing holiday in the USA. New terrain, faster lifts & better restaurants all contribute to making your ski trip the best yet. And as for the snow conditions, well some resorts like Arapahoe Basin are still open & even Aspen opened up in May, so the mountains are the place to be!
New 6 pack lift in Vail:
A new 6-pack chairlift in Vail, Colorado USA will replace Mid-Vail's Mountain Top Express high-speed quad chairlift for 13/14 ski season. "The new six-person chairlift will increase capacity by 33 percent, dramatically reducing lift lines and building on this year's success of the newly built Gondola One," company officials said in a press release. Vail added Gondola One this season - a 10-passenger gondola from Vail Village to Mid-Vail.
New terrain in Breckenridge:
New ski slopes in Breckenridge, Colorado.
New restaurant in Beaver Creek:
Beaver Creek are opening a new 500-seat gourmet restaurant and "upscale cafeteria" at Red Tail Camp, ready for the Feb 2015 World Alpine Ski Championships. It's planned to be located at the finish of the men's and women's downhill courses.
Aspen re-opens in May: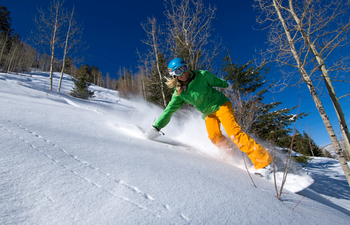 Our clients often ask us "what's the snow like in April and should we ski at Easter in Colorado?". Well the answer is yes! The Colorado mountains are at higher altitude than many of the European ski resorts & you can enjoy Spring skiing conditions well into April. In fact there was still plenty of snow left in Aspen on May 25, 2013, so much so, that they re-opened Aspen mountain for a bonus bank holiday weekend. Having had 4 feet of snow since the resort officially closed mid April, Aspen was able to open 16 runs for the 3 day weekend of sunny skiing. 



Check back for more updates as the Summer progresses and keep on dreaming about that skiing! For more on ski resorts & ski holidays USA visit http://www.chalets-usa.co.uk