Black and white spaces are timeless and dramatic. The color combination is anything but bland. Whether you opt for all out black and white or throw in pops of color with accessories, the stark contrast has a striking effect. Here are some of my favorite examples of black and white interiors: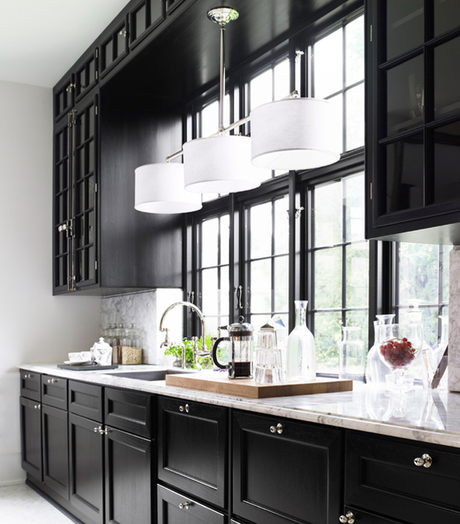 Photo via Lonny.
White walls and a white marble countertop are paired with black cabinets. The prominently displayed collection of antique French glassware softens the design.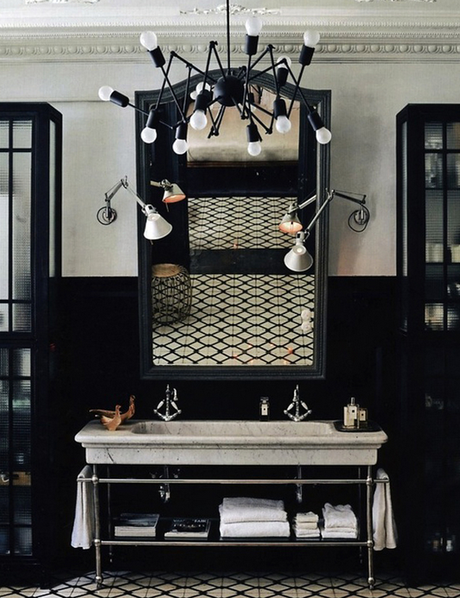 Photo via Blood and Champagne.
The bathroom is an excellent place to start if black and white seems too severe for larger areas of the home.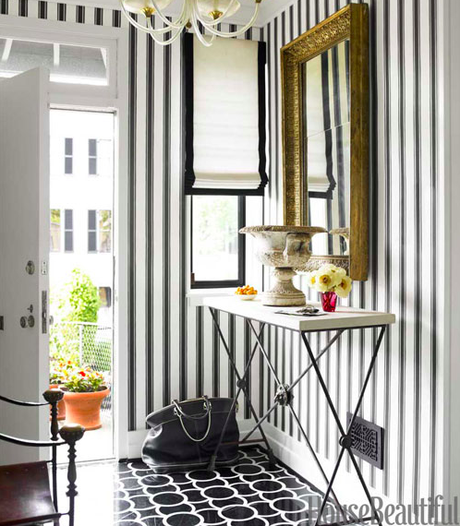 Photo via House Beautiful.
Bold mix of patterns.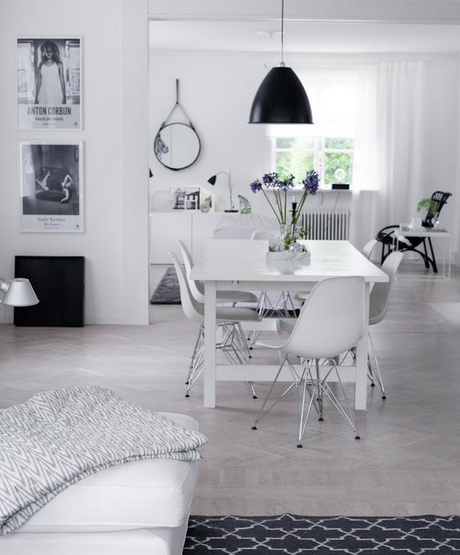 Photo via The House of Philia.
White creates a cohesive look between rooms. A few well placed black accessories add edge to the bright and airy space.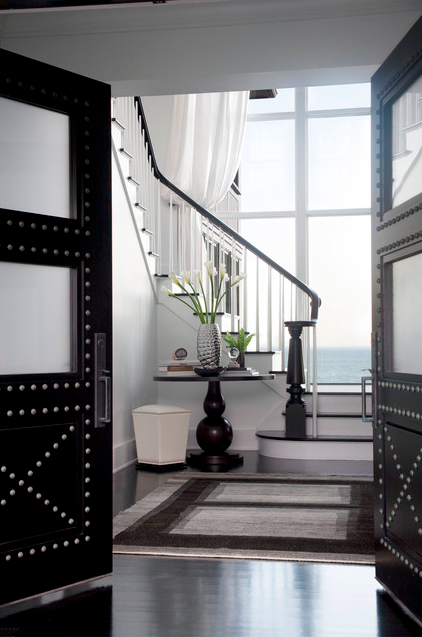 Photo via LDa Architecture & Interiors.
Love this contemporary entryway with custom doors and black and white staircase. The white complements the sunny view of the water.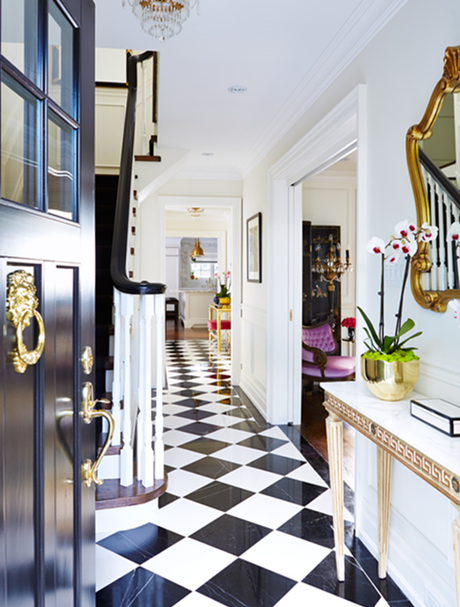 Photo via The World According to Jessica Claire.
Another black and white entryway. Gold pairs nicely with the checkerboard floors.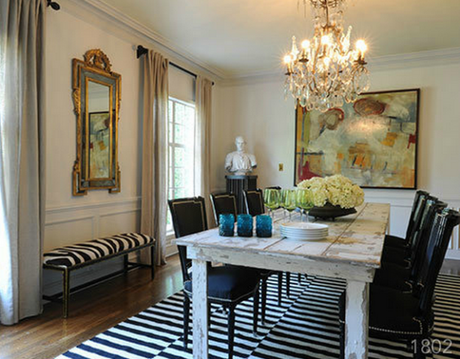 By Kenneth Brown via The Happy House Manifesto.
A truly eclectic dining room with a mix of styles. The graphic striped rug is one of many unexpected elements.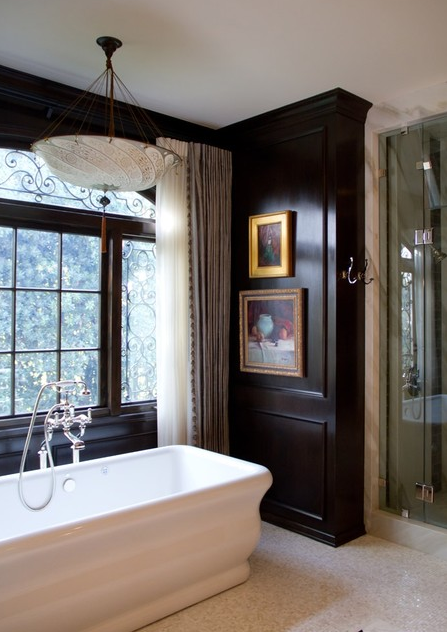 By Charmean Neithart Interiors.
The white tub looks fresh and crisp against the black walls.
Get the Look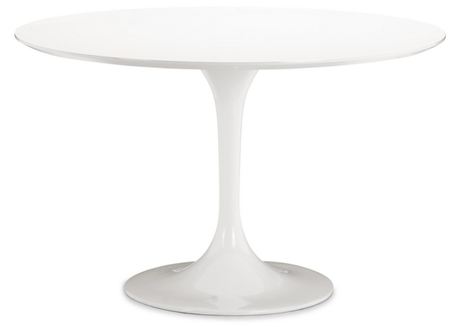 Available via Iris Interiors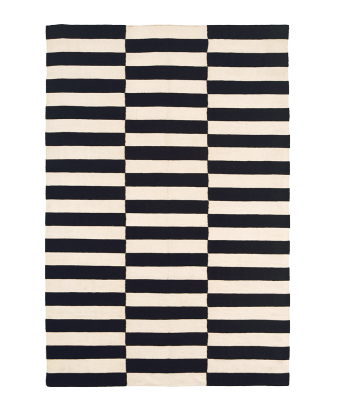 Available via Madeline Weinrib.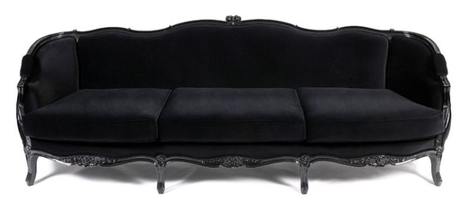 By Munna available via The Longest Stay.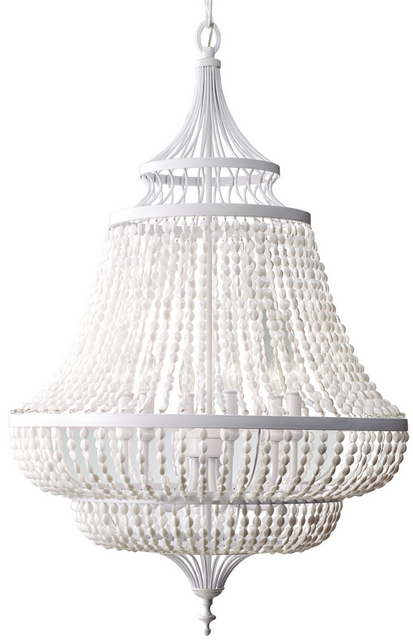 Available via Iris Interiors.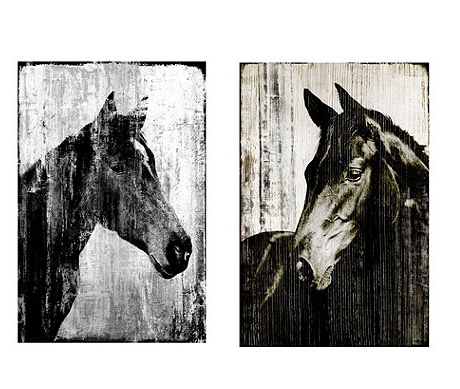 Available via Ballard Designs.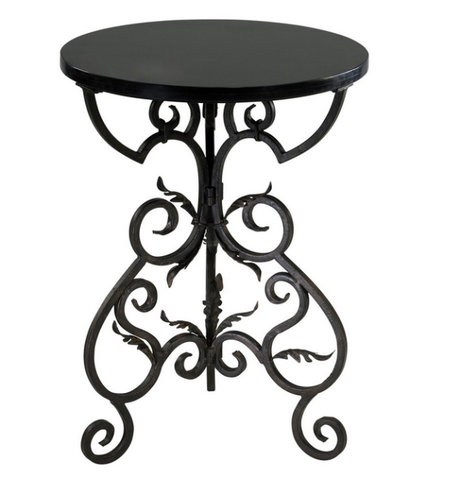 Available via Iris Interiors.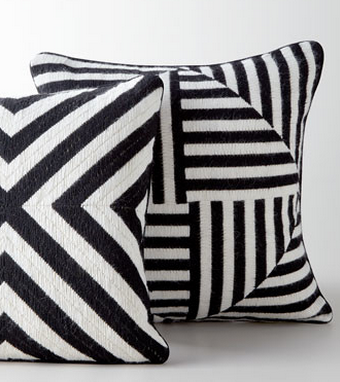 Available via Jonathan Adler.
How do you feel about black and white spaces?
Ready to update your home's color scheme? Contact Iris Interiors today.