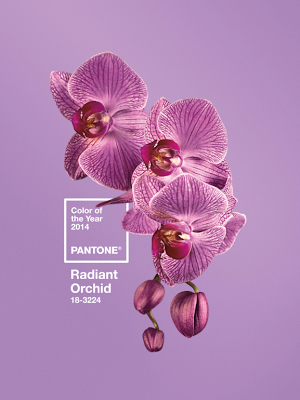 It's charming, it's amusing, it's beguiling, it's the Color of the Year!  Radiant Orchid has been crowned the winner, the color direction for 2014.
"While the 2013 color of the year, Pantone 17-5641 Emerald, served as a symbol of growth, renewal and prosperity, Radiant Orchid reaches across the color wheel to intrigue the eye and spark the imagination,"  says Leitrice Eisemen of Pantone.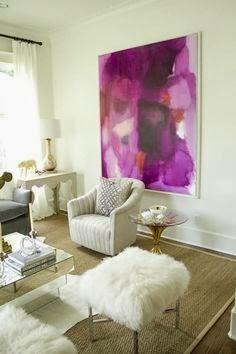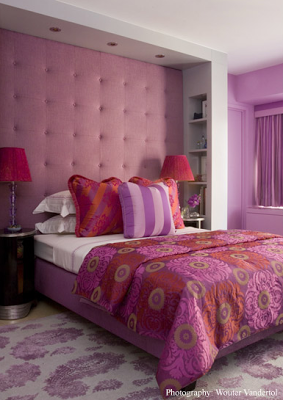 Jamie Drake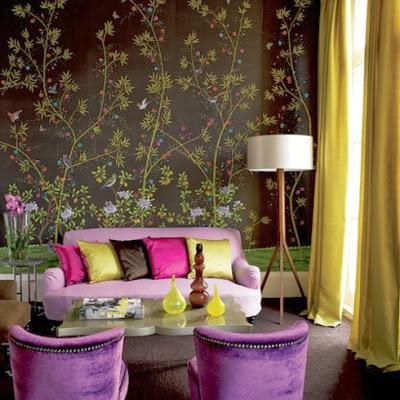 It's an exotic blend of fushia and purple with pink undertones.  This color blooms with confidence!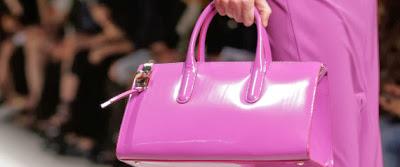 Max Mara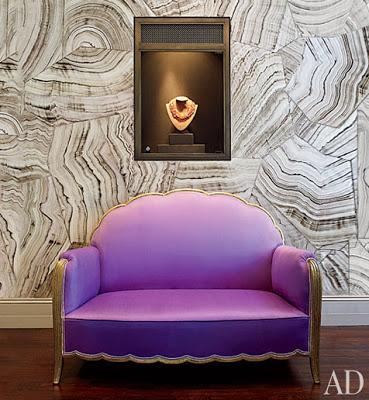 Mish New York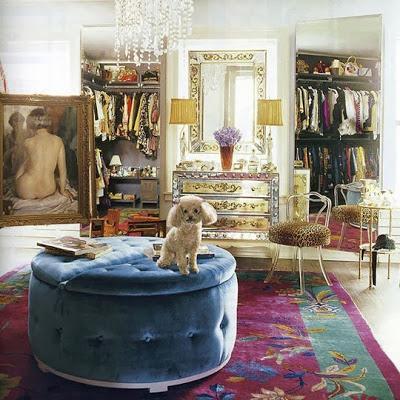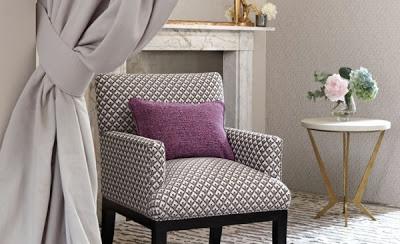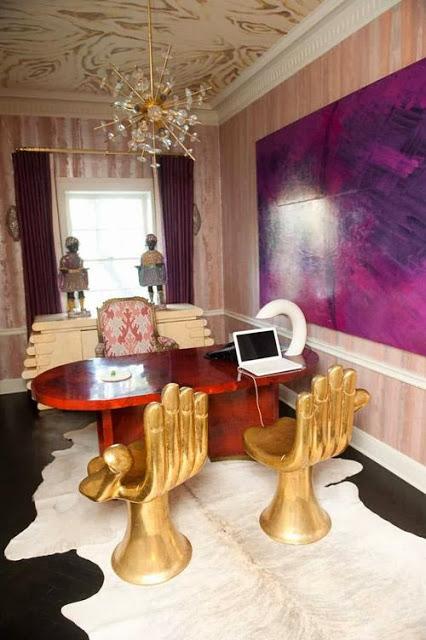 Kelly Wearstler
Orchid is as adaptable as it is beautiful.  It enchants, flirts, and flatters.  It's a good choice for fashion as well as interiors.  It's very relevant for spring, having been spotted on the runway in several collections. Skin tone looks healthy and glowing enveloped in the color.  It pairs well with neutrals, metallics, grays, deep greens, turquoise, navy, and for a monochromatic story ~ burgundy and bordeaux.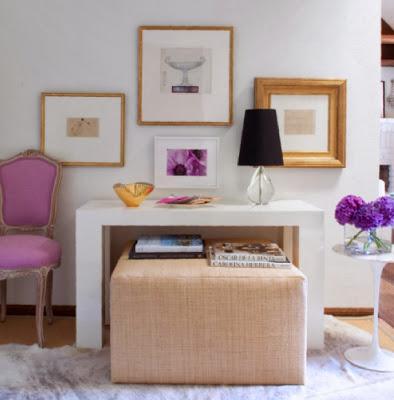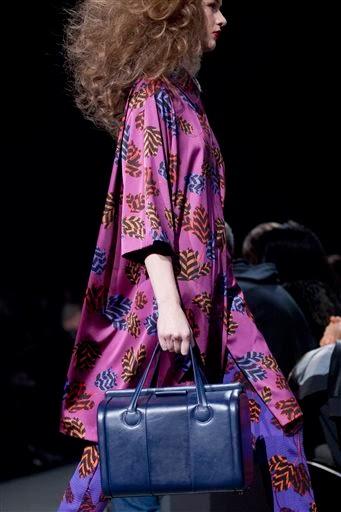 Marc Jacobs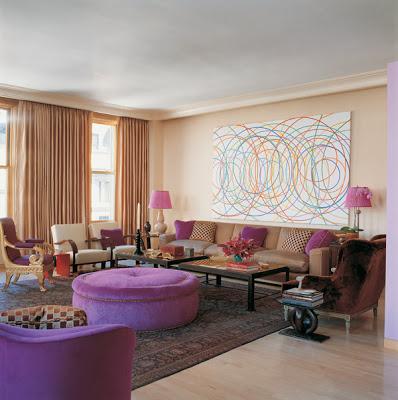 Jamie Drake
Visually exciting, it harmoniously blends the warm and the cool.  Radiant Orchid is not a primary color. Some form of red might have been an obvious choice, but orchid  encourages creativity and originality.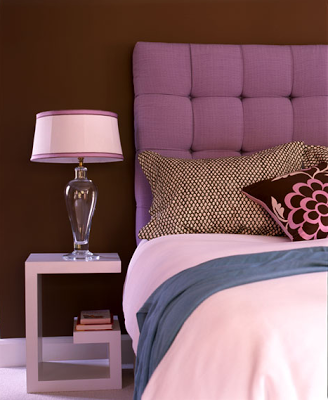 Amanda Nisbet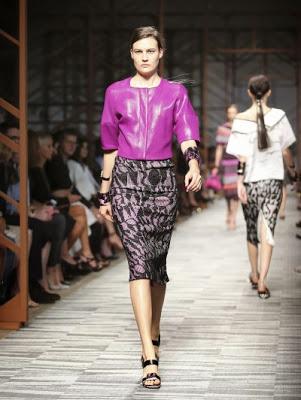 Missoni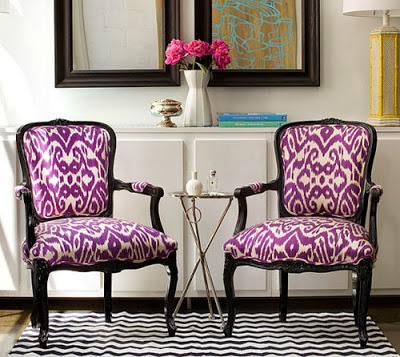 Madeline Weinrib
                                                     Prepare for the power of purple!