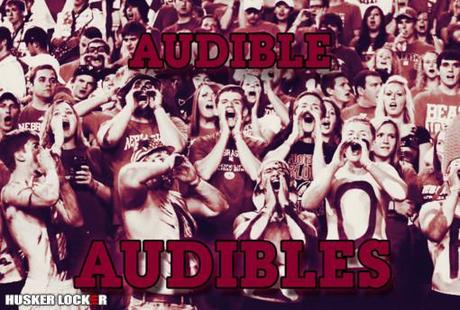 Husker Locker Editor and Community Manager Brandon Cavanaugh sits down with some of the biggest and brightest minds in college football with a brand new feature: Audible Audibles.
This week, Adam Jacobi of CBSSports.com and Black Heart Gold Pants, one of, if not the premiere Iowa Hawkeyes site on the Internet rocks the mic.
Topics include:
- Jacobi's take on Nebraska
- Reviewing the Heroes Game
- Is Nebraska-Iowa a true rivalry?
- Jacobi's thoughts on Iowa head coach Kirk Ferentz and Nebraska head coach Bo Pelini (which may surprise you)
- An unexpected history lesson
- Urban Meyer and his impact on the Big Ten
Finally, the humble Hawkeye goes Three and Out. Will Jacobi answer the three questions given or call an audible?

Please enable Javascript, or download the podcast here.

Follow Adam on Twitter: @Adam_Jacobi
Read his work on CBSSports.com: The Jacobi Archive
Follow Brandon on Twitter: @eightlaces
Follow Husker Locker on Twitter: @huskerlocker
Like us on Facebook: Official Husker Locker Page
Permanent Link to this Blog Post