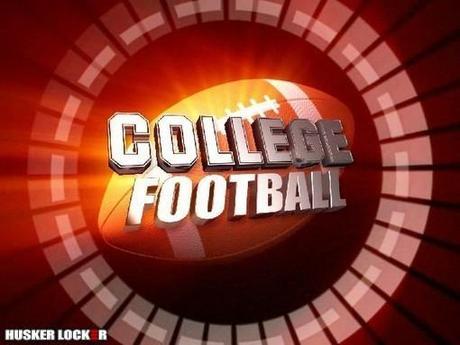 By Brian Towle
That's right. We both know what time it is. Again, before we look at this week, let's take a moment to remember last weekend's winners and losers.
Winners:
Michigan – Opening the "new" Big House at night was a rousing success with a comeback win against Notre Dame. The Wolverine defense needs to improve, but overall a great experience.
Iowa State – A great win to win the paper mache Cy-Hawk trophy. Make sure to use Gorilla Glue while putting that thing back together.
South Carolina – Congrats on pulling out a tough win in Athens. The Gamecocks now have the upper hand on the SEC East. (CLICK-CLACK)
Arizona State – A good win on a national stage for their program. Since the Pac-12 crown is somewhat up for grabs, Mizzou was great preparation for the conference schedule.
Losers:
Notre Dame – Maybe Brian Kelly is this year's Gerry Faust. Cursed? Who knows.
Missouri – Another big game for the Tigers, more questionable decisions by Gary Pinkel.
North Carolina State – How is Russell Wilson playing fo.... oh, yeah. He was told to pack up and split.
Georgia, Louisville, Memphis, Iowa - Here's your sign: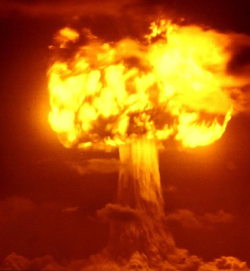 Now, on with the show! All times CST, of course.
No. 3 LSU at No. 25 Mississippi State – (7 PM Thursday, ESPN/ESPN3/ESPN 3D, etc.)
Thursday night SEC football comes at us with Les Miles and the Tigers heading to in Starkville to face Dan Mullen's Bulldogs. Last week, the Tigers took care of business against Northwestern State, while Mississippi State was shafted out of their game thanks to bad officiating at Auburn (Look at the tape). While Jarrett Lee's stats aren't very good, he's been what Miles needs - an efficient game manager that keeps the Tigers out of in-game ruts.
Mississippi State's playmakers were discussed last week, and while quarterback Chris Reif put them in some bad situations, Mississippi State running back Vick Ballard is the real deal. Since Les Miles hasn't had an appendectomy to remove Mr. Ed's horseshoe out of his spleen, LSU should do well enough to squeak out a win on the road before get a beignet by Friday morning.
No. 15 Michigan State at Notre Dame (2:30 PM, NBC)
Notre Dame has very little time to lick their wounds before Mark D'Antonio brings his savvy Spartans into the confines of South Bend. While Michigan State has been alright offensively, the defense has been stout, giving up only six points in two games.
This is already a make-or-break game for Brian Kelly. Starting 0-3 with a schedule that should probably have resulted in an 2-1 start at worst could spell doom for him in a hurry.
Sticking with Tommy Rees at quarterback is Notre Dame's best option. Rees made some great throws last week. The defense...well…Kirk Cousins should have his first 300-plus yard passing game of the year. The Spartans will win in South Bend, making the soft howls for Kelly's job even louder.
Tennessee at No. 16 Florida (2:30 PM, CBS)
Derek Dooley marches into The Swamp for an afternoon romp with Will Muschamp and the Florida Gators. Tennessee surprised a lot of people last week with their borderline convincing win at home against a decent Cincinnati team. For Florida, this will be the first test after warm-ups against Florida Atlantic and UAB.
Muschamp has the defense operating well, while Charlie Wies has done a fine job with John Brantley. Which Tennessee team shows up this week? The Vols are still young, but Dooley makes them grind out tough games, and obviously this is no exception. Florida has enough defensive ability to keep Tennessee quarterback Tyler Bray and running back Tauren Poole quiet enough for Florida to pull away late.
No. 17 Ohio State at Miami (7 PM, ESPN)
Dolphins Stadium gets stunk up and unfilled again for a Miami Hurricanes home game, this time against THE Ohio State University. Jacory Harris and his talented, arm-punting ways make their debut after a one game suspension and Ohio State gets a few players back themselves. Many nicknames are being used for this game, but how about "a rout"?
Al Golden pulled plenty of effort out of the Canes in Maryland, but Luke Fickell gets more out of his Buckeyes. Ohio State's Joe Bauserman seems to be the man at quarterback, even with the talented Braxton Miller on the sidelines.
Miami will be ready to play, but the Buckeye defense should give Harris fits. Jacory is either money or counterfeit, there's no middle ground. The Bucks should win easily, but if Bauserman struggles, the calls for Miller will get louder.
No. 1 Oklahoma at No. 5 Florida State (7 PM, ABC)
The game of the year: this week's version will come from Tallahassee as Big Game Bob brings his loaded Sooners to take on Jimbo Fischer's hyped yet virtually untested Seminoles.
Oklahoma quarterback Landry Jones and wide receiver Ryan Broyles will be ready to test a defense that had what were essentially paid scrimmages from Louisiana-Monroe and Charleston Southern thus far.
Florida State quarterback EJ Manuel has been stellar so far this year, completing passes at a 66-percent clip. However, the most alarming thing for the Seminoles is their running game, or lack thereof. With only 262 yards total through two games, Florida State will have to do much better on the ground to challenge the Sooners.
This game comes down to attitude. Oklahoma breathes this type of big game air all the time, while Florida State hasn't had a reason to feel the nerves yet. Jones should have a good day, and the Sooners should win this one, but a close score won't truly tell the story.
Coaches on the Hot Seat:
Brian Kelly, Notre Dame: As mentioned above, sitting at 0-3 would not be a good thing. Yes, you are close to making hay with this team, and you more than likely won't be getting fired any time soon, but you need this game against MSU.
Mike Riley, Oregon State: We all knew your team had no chance against Wisconsin. Negative four-yard punts didn't help, but let's accept it and move on. You have two weeks to prep for UCLA which may or may not get a skull-kicking by a pissed off Texas team. Get better fast, sir or start looking up moving companies.
Mark Richt, Georgia: Again, your Bulldogs played pretty well against a better team. However, you again came up short. The Dawgs are playing well, but they just need to put together four quarters of good football. Your game against Coastal Carolina is a paid scrimmage, so use it wisely.
Mike Stoops, Arizona: That beating you took in Stillwater was harsh, yet was seen a mile away. Don't breathe easy just yet, because Andrew Luck is coming to town. Lose this one badly, and things could turn ugly.
Larry Porter, Memphis: This is one of the few jobs in America where you seriously have no chance before your nameplate is put on the door. The school has shown they don't care about the program and the warnings that Tommy West issued when he was fired haven't been heard. Few expected you to get clobbered by Arkansas State, though. Is it possible to keep things close against Austin Peay?