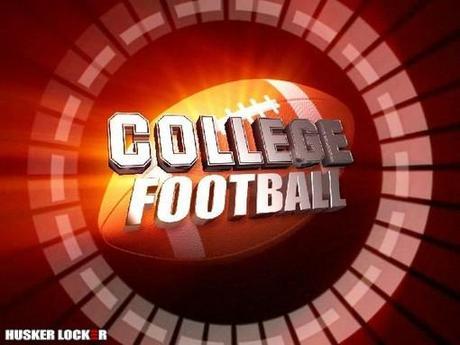 By Brian Towle
As the season officially turns to fall, time once again to take a look at last week's winners and losers, and a look forward to this week's games.
To start us off again, the biggest gains and losses from last week
WINNERS:
Oklahoma – Went into a tough environment against a gritty team and found a way to win. Time to focus on running the Big 12 as it currently exists.
Notre Dame – They needed a big game versus Michigan State and got it.
Clemson – Things came together for the Dabo gang versus Auburn. Don't celebrate too long though Tigers (the ones that won), as things don't get easier.
Miami (FL) – Very impressive how the Canes took control of that game against Ohio State.
LOSERS:
Arizona – Another big game for the Cats under Mike Stoops, another egg laid. Stanford ran them out of their own house.
Michigan State - What? Why? Where did you go, D'Antonio?
Mississippi State - That's the best the Bulldogs can do on offense? Dan Mullen, you didn't even give your team a chance. Let us all know when you think you can be relevant without ducking out on the big stage again.
Ole Miss, Kansas, Pittsburgh, and Auburn - May I introduce napalm to erase those bad memories?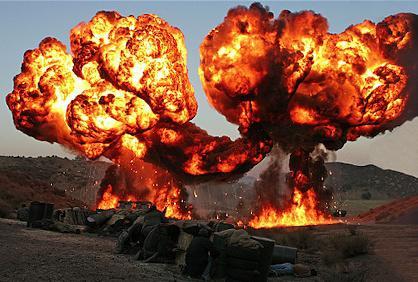 To this week's watch list! All times Central:
No. 14 Arkansas at No. 3 Alabama – (2:30 PM Saturday, CBS)
Another week in the life of head coach Nick Saban and the Crimson Tide, another ranked SEC opponent coming into Bryant-Denny Stadium for their enjoyment. The Arkansas Razorbacks come to Tuscaloosa for a afternoon meet and greet. Head coach Bobby Petrino brings in an offense that is ranked No. 8 in the FBS in both passing and points per game. The most surprising stat is that Arkansas ranks No. 17 in points allowed, giving up a hair over 12 per game.
Granted, their games haven't been against teams better than Missouri State and Troy, so take those numbers for what they're worth. The Tide is ranked No. 2 in scoring defense, allowing less than a touchdown per game, so this should be a great matchup for both teams. The fact that Petrino has junior quarterback Tyler Wilson and not All-SEC Ryan Mallet will be the difference here.
Mallett was adept at making necessary passes, and Wilson won't have seen a defense this good all year. Saban lives for these high-pressure home games, and Petrino tends to field a team that folds like a cheap tent when away from War Memorial Stadium. This contest shouldn't be too high scoring, but Alabama will win comfortably. If Arkansas does lose, they can't hang their heads for long, as a battle with Texas A&M looms the next week.
No. 7 Oklahoma St. at No. 8 Texas A&M – (2:30 PM Saturday, ABC)
This game will crown the main challenger for Oklahoma's Big 12 championship bid. The Cowboys had a very late, interesting game against Tulsa last week, while the Aggies wore out Idaho at home. Two of the top three passers in both the conference and FBS will be on display, as Oklahoma State's Brandon Weeden goes will be looking for All-American wide out Justin Blackmon. Quarterback Ryan Tannehill will be taking center stage for the Aggies.
While both offenses are stellar, the Aggies' defense is doing their part, only giving up 10 points per contest, although they're just two games into the season. The difference will be a Cowboy defense that looked shaky at times against Louisiana-Lafayette and Tulsa.
Head coach Mike Gundy's team doesn't fear anyone, and they seem to play well with an "us against the world" mentality. This game will be close no matter what, and it's very tough to call a winner. Regardless, the loser is not out of the conference race, but they'll need help.
No. 11 Florida State at No. 21 Clemson (2:30 PM Saturday, ESPN, ESPN3, etc.)
The ACC conference slate kicks off for both teams with a visit to Death Valley for the Seminoles. Last week, Clemson played a very tough game versus Auburn, while Florida State gave Oklahoma all they could handle. FSU Quarterback E.J. Manuel has a bruised shoulder, and is questionable at best. His dual-threat abilities gave the Sooners fits, but if he isn't ready to go, expect Clint Trickett to air it out, as the Noles proved their running game is far from effective.
Clemson doesn't really impress on the stat sheet, but they've played very well as a unit. Quarterback Tajh Boyd and running back Andre Ellington have been impressive at times for the Tigers, but in order to win this game and grab a hold of the sit at the head of the ACC Atlantic's table, Clemson has to prove they can stop the pass. Look for the Tigers to come away with a somewhat ugly, yet convincing win, and for Florida State to go back to the drawing board.
No. 2 LSU at No. 16 West Virginia (7:00 PM Saturday, ABC)
The final game of the night will be live from Morgantown, when the Bayou Bengals travel to the Smoky Mountains. LSU comes into the game with their #2 ranking, but they haven't been truly tested by anyone yet. Quarterback Jarrett Lee has managed the offense well enough to let the defense do their thing against teams like Oregon and Mississippi State.
West Virginia comes into the game with the high-flying Dana Holgorson offense that has been more misses than hits through the season so far. While the Mountaineers' offense, led by quarterback Geno Smith has been good, but not as great as it can be, the defense has been a tad tepid and that's being kind. Don't forget, this is the same team that had Maryland driving for the go ahead score late in the game last week.
While this should be the biggest test for the LSU defense to date by far, the offense should be able to put points on the board, again without Lee doing much. West Virginia will score, but they won't be able to be effective enough. LSU should prevail once again, but the score should be closer than people may give the Mountaineers credit for.
Either way, it will be the most festive in-game atmosphere you may ever see, as the allowance of alcohol sales inside the stadium should bode well for the both Tiger and Mountaineer fans who likes to enjoy the occasional adult beverage…or three.
Coaches on the Hot Seat
Turner Gill, Kansas – That was bad, Turner. Georgia Tech just destroyed your charges. Texas Tech arrives in two weeks, and your Jayhawks had better be ready.
Houston Nutt, Ole Miss – Vanderbilt ran you off the train tracks, sir! That's right, Vanderbilt! I'd expect to see you bomb this week yet again, but you get to go against..
Mark Richt, Georgia - Georgia vs. Ole Miss this week in Oxford. At least if Richt loses, he may not be fired in the tunnel going back to the locker room after the game. Houston Nutt on the other hand...
Rick Neuheisel - UCLA, Mike Riley - Oregon State – UCLA vs. Oregon State. The winner gets to live. For how long, who knows? At least the players' families will be watching.
Mike Stoops, Arizona – This is getting old, sir. Your team wasn't prepared and you were outcoached..again. Oregon comes to town this week, so I recommend drafting excuses right now.
BONUS: Dan Beebe - Big 12 Commissioner (for now) – It was really your fault after all, wasn't it Dan?
Follow Brian on Twitter: @btbowling
Follow Husker Locker on Twitter: @huskerlocker
Like us on Facebook: Official Husker Locker Page

Permanent Link to this Blog Post