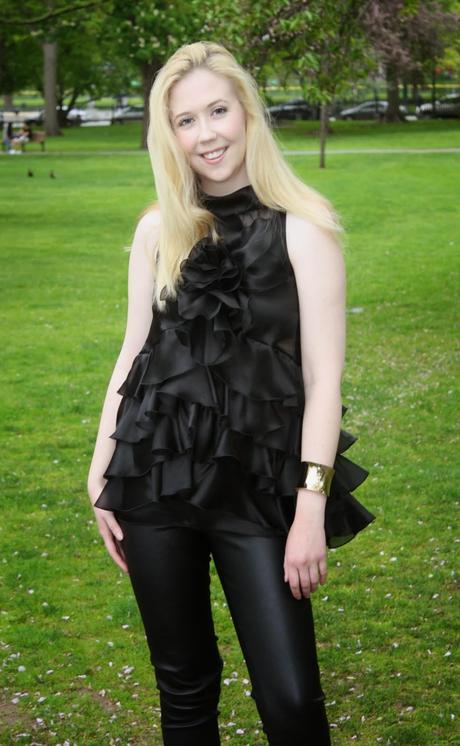 Last week, I was invited to check out the new Anne Fontaine flagship store on Boylston St. I've been a fan of Anne's classic, crisp white shirts for a long time, so I was really excited to see the collection and maybe play a little bit. Unlike some of her smaller locations, the Boston store is home to the entire collection so whether you're looking for work appropriate button downs or something special for a big night out, there is a wide selection to choose from! 
Anne may be famous for her white shirts but, of course, I was immediately drawn to all of her fantastic black pieces, especially this ruffled blouse from her higher end collection, Les Precieuses. Plus, as Scorpion/Disco pointed out, "(Kara's) never met a pair of leather leggings she didn't love!"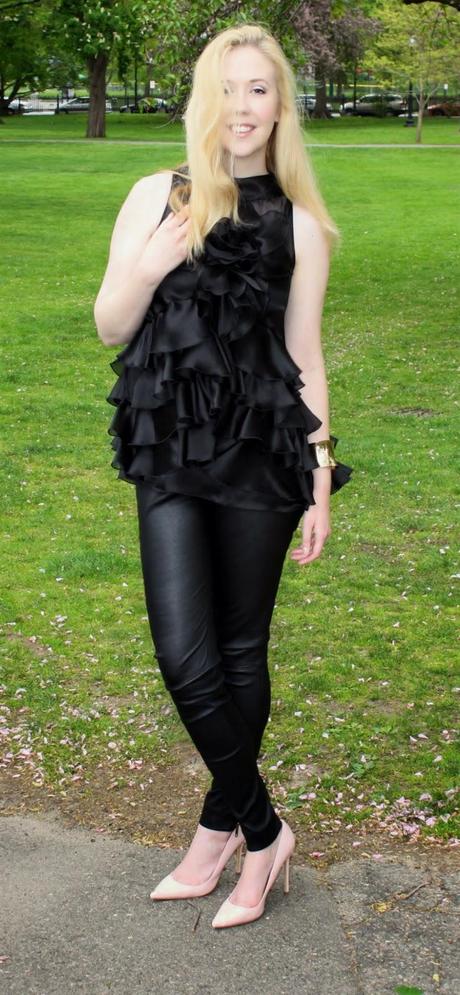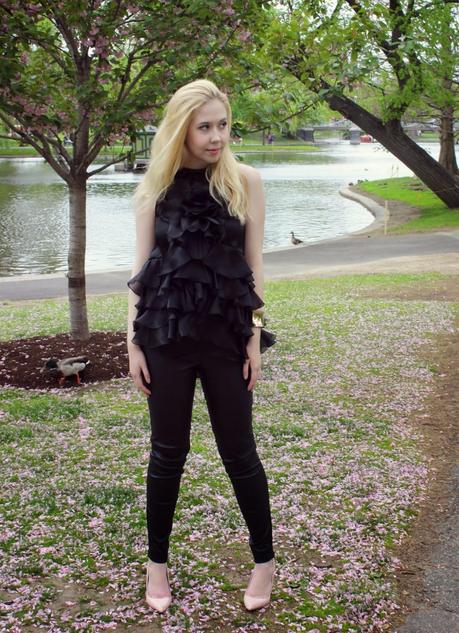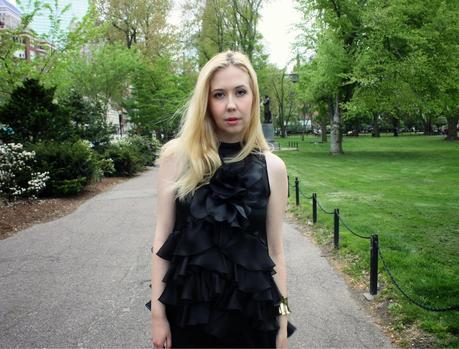 Les Precieuses Aubrey Blouse// Leather Leggings// Gold Cuff (Similar Here)// All By Anne Fontaine
Available at Anne Fontaine Boston (318 Boylston St.)
Makeup by Shalyn Brooks at Prettyology 
Blowout by Dellaria Newbury St.
Hair Cut & Color by Patrice Vinci at Patrice Vinci Salon