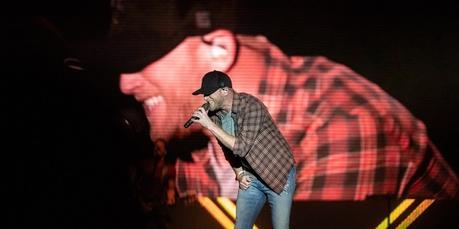 It took a few years, but Cole Swindell finally made his Boots and Hearts debut on Friday night when he headlined the main stage. The Georgia native started strong and kept it up as and the band played their day-ending set. And while he worked the crowd and gave them everything they wanted, they may have given them more than he expected.
Early in the set, he told the audience that he'd heard stories about Boots and Hearts. He'd seen social media posts showing off the festival. He wanted to see it for himself. Seeing it live and living it up on stage nearly overwhelmed him though, in the best ways.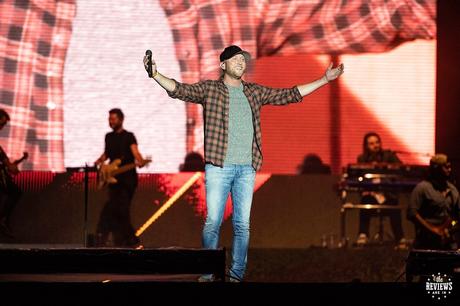 Cole thanked the crowd for the love they showed him right from the start. He also assured them that they were making memories for him that he would never forget by cheering and singing along. It's easy to be jaded and think it was lip service, but the look on his face told it was the truth. Fans close to the stage saw it for themselves and the rest of the crowd saw it on the big screens, there were tears sitting just behind Cole Swindell's eyes. The singing back to him, the cheers and excitement, and the sheer size of a Canadian crowd 1,100 miles from home must have been a lot to take in. In a moment of gratitude, he looked out over the audience and said, "Thank you for making it feel like home."
We don't blame him for getting a little misty-eyed.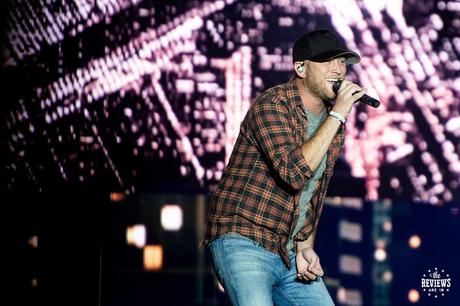 On stage, Cole Swindell and the band shared a selection of new music and old favourites. The crowd was into all of it. Whether it was the brand new single Love You Too Late or a number-one singles like Middle Of A Memory and Hope You Get Lonely Tonight, they wanted all of it. It was the perfection of a live crowd connecting with an artist, and the artist connecting with them. And to have it all come together like that on his first trip to Boots and Hearts was fantastic to witness.
Swindell also did his party-host job in the headliner spot with songs like Sounded Good Last Night and Hey Y'all. Feet were moving. Drinks were in the air. The cheers got a little louder. It was a country music party, exactly as planned. What more could you really ask for on a Friday night?
Cole Swindell was a good fit for Boots and Hearts 2019. While we're sure he wishes he'd been here sooner, it all worked out. And if you're asking us, we'd have him back again!