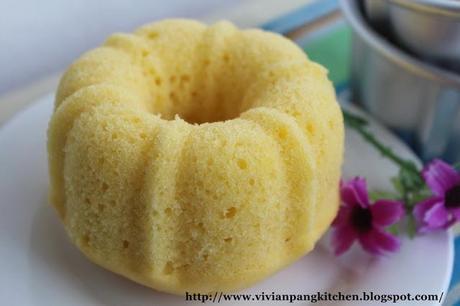 This pound cake has great ranking among blogger friends. Without much hesitating I decide to bake mine. The steps are simple just ordinary cake creaming method. The only different is baking without preheat the oven (as recipe). Some said the cake still turn out great although baking in preheated oven :D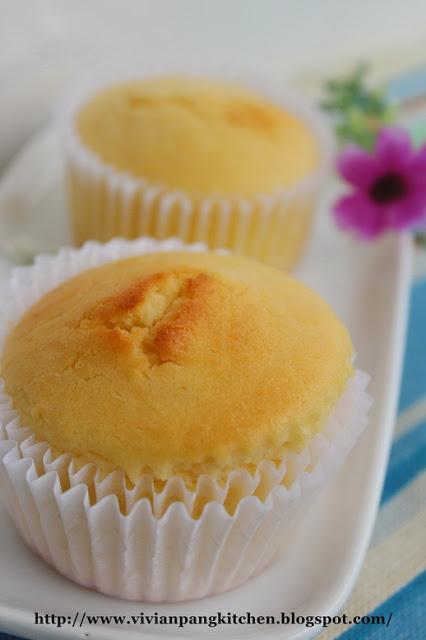 The cake looks quite pale after done. Texture is great as a pound cake, creamy with soft and fine texture. I might bake this as one of my Chinese New Year giveaway for friends ^^
Recipe from Cake Keeper by Lauren Chattman Reference from Lena, Frozen Wings I used half of the recipe and bake in small bundt pans and cupcakes
Ingredients:
(A)
113g butter, slightly softened
113g cream cheese, room temperature 90g sugar
3 eggs
1/2 tablespoon vanilla extract
1/2 tablespoon grated fresh ginger
1/2 tablespoon lemon zest
(B)
187g cake flour
3/4 teaspoon baking powder
1/4 teaspoon salt
*sift and set aside
Methods:
1. Position the oven rack to the lower middle position, grease and line the pan and flour the sides of the pan. Combine the flour, baking powder and salt in a medium mixing bowl.
2. Cream butter, cream cheese and sugar with an electric mixer on medium high speed until fluffy. Scrape down the sides of the bowl if necessary.
3. With the mixer on medium speed, add the eggs, one at a time. Mix well after each addition. Beat in the vanilla, ginger and lemon zest.
4. Turn the mixer to low speed and add the flour mixture in batches, scraping down the sides of the bowl after each addition. After the last addition, mix of 30 seconds on medium speed.
* I mix by folding with spatula
5. Place the cake in the cold oven. Turn the oven to 160C and bake until the cake is golden brown and a toothpick inserted in the middle comes out clean. My mini bundt pans and cupcakes take about 25 minutes.
6. Cool the cake in pan for 15 minutes, then invert onto rack to cool completely.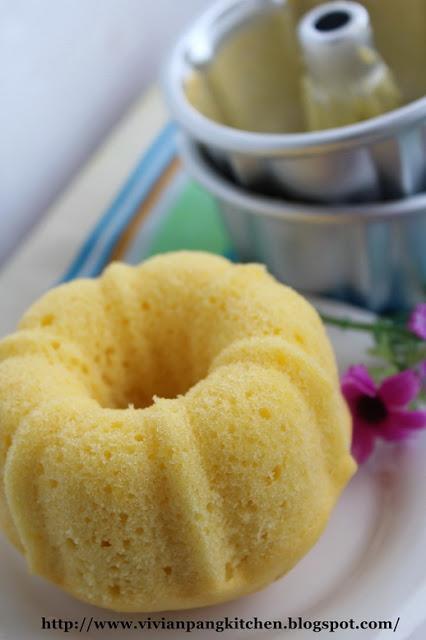 Thanks to Sabrina of kingdom of tasty lifefor her lovely mini bundt pans!
I am submitting this to :
~ 
Tea Time Treats
 hosted by 
Lavender and Lovage
 and 
What Kate Baked
~Bake-Along #38 hosted by 

Joyce of Kitchen Flavours, Lena of Frozen Wings

 and

Bake for Happy Kids