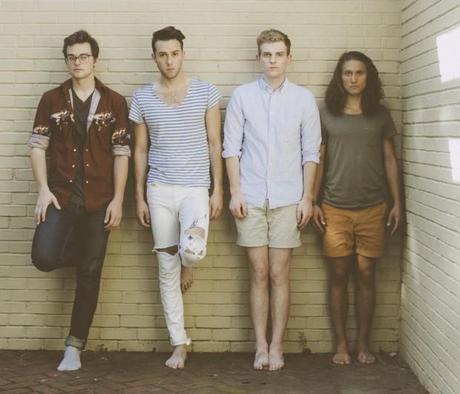 COIN – Atlas Soundcloud
Full disclosure: "Atlas" has been my Summer 2013 song. It's the track that I listen to on repeat when I'm stuck in traffic for two hours. It's what I listen to when I have to psych myself up about washing the dishes or going to the DMV while everyone else is going to the beach. It's the kind of track that makes you forget everything and wonder how you got so great at dancing. With "Atlas", COIN have perfected danceable pop music, blending beachy guitars and keyboards with simple, upbeat drumming and lyrics inspired by Y2k.
Before becoming COIN, these four friends from Nashville were worried that the world was becoming too serious. They decided that the best way to combat that was to make music that was lighthearted and jovial, forcing us all to forget our worries and actually have some fun. So, give yourself a treat for the (sorry, I'm gonna say it) end of summer and check out "Atlas" and the rest of COIN's latest EP, 1992. You can also catch the band at The Knitting Factory on August 10th!