Over the past couple of months I have been sharing some insights into #BlogTourNYC and the wonderful sponsors, events and products we were privy to.   The Architectural Digest Home Design Show was a highlight for me,  and while the design inspiration, launch of new product lines and parties were fantastic, I wanted to share one of my favorite finds with you from the show.
For those of you who really know me, I absolutely love coffee – I need my cup of jo to start my day…and sometimes a few more in between. I don't know about you, but I've spent plenty of time preparing my coffee machine or in line at various coffee shops throughout the city for the cappuccino  I crave but don't always have the time to make at home.  If only I could have coffee on tap…
Well, Scanomat has heard this wish and they have created an incredible revolution in coffee making technology.  The Scanomat Top Brewer looks like a simple tap, but it is so much more.  Designed to install easily in any countertop, this coffee maker has the smallest milk foamer in the world and it's self-cleaning.  The foamer heats fresh milk on demand, and the tap can also provide cold water, cold milk, hot water, and even steam for blanching your vegetables.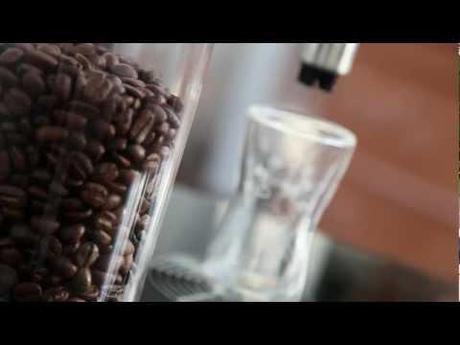 As if that's not enough, the Top Brewer can be connected to your iPhone or iPad to brew your favorite coffee drink from an extensive menu.  If you're having a conversation with someone on your iPhone, don't worry; there is a finger touch keyboard built into the tabletop so that you can still brew your favorite coffee – so cool!
I tried a cappucino made with the Top Brewer at the show, and it was absolutely delicious! It's almost silent, too, so you never have to worry about disturbing the other members of your family while foaming your milk.  An ideal for that state of the art kitchen or your master bedroom suite.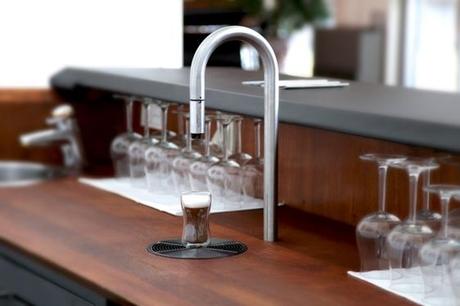 I would love to help you design a luxury kitchen or master suite with the Scanomat Top Brewer.  Contact me at Interior Makeovers, Inc. for more information!
Stay Inspired!
Image via Scanomat