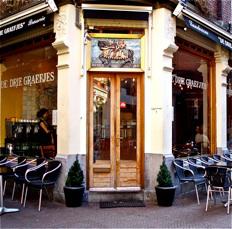 There are many visitors to Amsterdam who think the best baked goods are the city's special "space cakes." While these tasty gems pack their own unique punch, there are many other delicacies to be sampled.
If you find yourself at a little cafe called De Drie Graefjes, you have landed yourself in one of the best places to treat your taste buds in Amsterdam's center.
The menu offers everything from snacks to sandwiches, coffees to cocktails, but the eats that should not be missed are of the dessert variety.
De Drie Graefjes has its very own bakery, run by none other than American baker "Dan the Cookieman." Bringing some of the States's best known treats to Amsterdam, Dan has perfected the art of the pastry. Not to mention the cake, cupcake, cookie and brownie.
Dan bakes and decorates all his products fresh daily – except Mondays, his "rest day." And with a load of local visitors, the best goods move fast.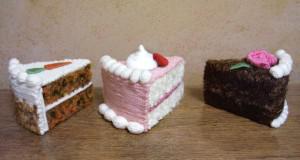 "Try the carrot cake," says one woman, tucking into a slice. "Daniel is the best baker in town!"
Carrot cake, a notoriously hard dessert to find in Amsterdam, is exceptionally popular at De Drie Graefjes. But it is in close competition with the other specialty cakes – including the decadent red velvet cake (with homemade cream cheese icing), coffee cake and the truly traditional New York cheesecake.
Even if you order just a coffee at this cafe, you'll see that Dan's nickname as cookieman has been well earned. It is standard in Holland to get a sweet with your warm drink, and here, each cuppa comes with Dan's own rich, chewy double chocolate cookie.
But don't think of De Drie Graefjes as just your sweet tooth fix. Check out their daily savoury offerings including BLTs, American style Club Sandwiches and the super popular Mexican burger.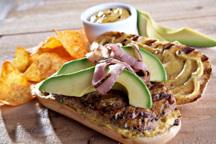 Housed near the Dam Square in a brownstone dating back to 1860, you could hardly find a better place to kick back and treat yourself. Their sun filled terrace is a winner on summer days and the inside is cosy and "gezellig."
In Dutch, De Drie Graefjes means "The Three Counts," and the noble heading is not misleading. Come here to relax – and eat like a King.