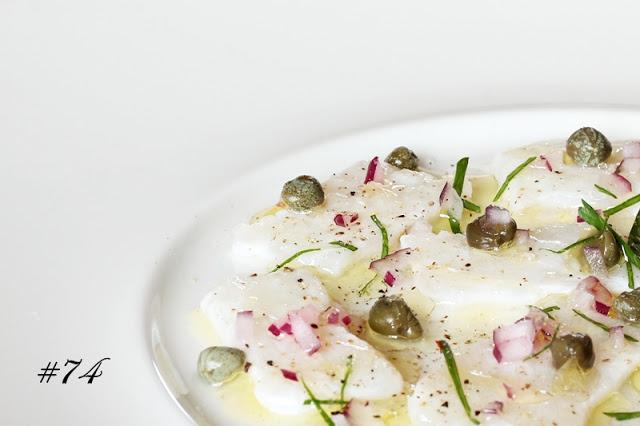 Cod carpaccio with capers & red onion
fresh cod filletcapersparsleyred onionolive oillemon juiceblack peppersalt
Slice the cod in thin slices, salt the cod and squeeze over some lemon juice. Let marinate for about 20 minutes. Finely dice the red onion and cut the parsley into a fine julienne. Arrange the cod on a plate and add the onion, new lemon juice, salt, olive oil, parsley and capers. Serve immediately.