The wait is finally over. Call of Duty: Black Ops 2 is now on stores world wide, making more sales than we could possibly imagine. According to latest reports, latest FPS sequel has scored half-a-billion dollars on the first day of its' release.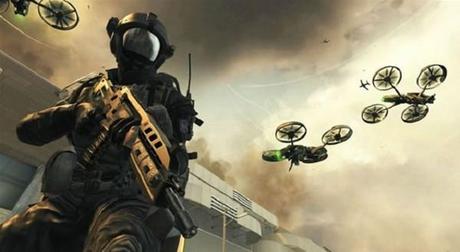 Halo 4 and COD: Black Ops 2 were the top two video games that everyone was looking forward to get their hands on this holiday season. Somehow, Black Ops 2 has made over $500 million sales during the first 24 hour of release while Halo 4 has made $220 million.
This brings back hope to the gaming world. Showing that it's nowhere near dying or retiring. More Call of Duty games will arrive in the future, no matter if it has a story or not because there are always people out there to looking for the name.  CEO of Activision Publishing, Eric Hirshberg says that by releasing a game they are starting a whole new thing around the world called "Call of Duty season".
[Source: Black Ops 2 Rakes in $500 Million in 24 Hours PC Mag ]
(All the images, trademarks, logo's shown on this post are the property of their respective owners)
Roshan Jerad Perera