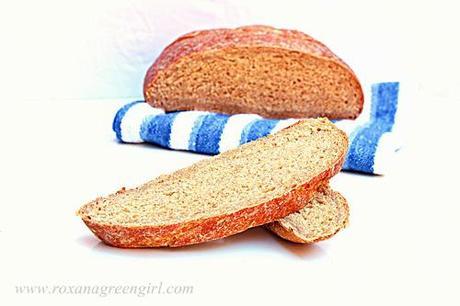 It started back in August with some #cakelove. In September I added some #ricelove dishes to my dinner menu. In October I drooled over some amazing #applelove recipes. I was secretly having my fingers crossed hoping this month there will be some #pumpkinlove shown in the blogosphere. And guess what? This month theme is pumpkin/squash love! Hooray!! Excuse me for saying again but I LOVE pumpkin and winter squash <3
This monthly event is hosted by Bakerstreet, Bloc de Recetas, Bon a Croquer, Cafe Terra Blog, Cake Duchess, Elephant Eats, Food Wanderings, Georgie Cakes, Hobby and More, Mike's Baking, Mis Pensamientos,  My Twisted Recipes, No One Likes Crumbley Cookies, Queen's Notebook, Simply Reem, Skip to Malou, Teaspoon of Spice, The Daily Palette, The Professional Palate, The Spicy RD, Vegan Miam. 
I made this bread few days ago, inspired by a photo Rachel (La Fuji Mama) shared on Instagram. While I was waiting for her to share the recipe I made my own version. I'm gonna try her recipe too, until then this what I came up with.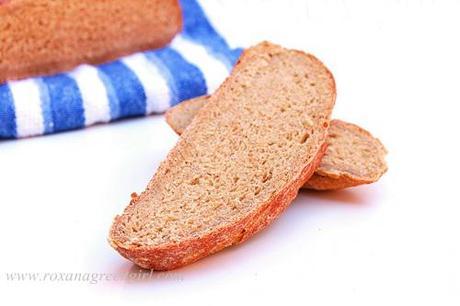 I roasted my own pumpkin but you can use canned one if you prefer. The sweetness provided by the pumpkin is not overwhelming. I named the bread coconut-pumpkin because the coconut flavor takes over the pumpkin one. If you're not into coconut as much as I'm but still want to make this bread, you can replace half of the cultured coconut milk with water or milk and the coconut oil can be replaced with olive oil or butter.
The quantities listed below make 3 loaves. If you're wondering what I did with all of them, let me show you a hint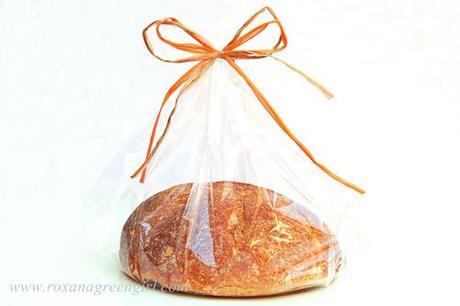 Coconut Pumpkin Bread (vegan)
Ingredients 
2 envelopes/14 grams dry yeast 1/3 lukewarm unsweetened coconut milk beverage 2 cups puree roasted pumpkin 1 1/2 tsp sea salt 1/3 cup melted coconut oil 2 cups cultured coconut milk 4 cups whole wheat flour 5 cups all purpose flour
Directions
In your stand up mixing bowl add the lukewarm coconut milk. Sprinkle the dry yeast on top and wait until it dissolves and it is foamy.  Meanwhile sift together the flours and salt. Set aside.  Now add to the yeast mixture the puree pumpkin, coconut milk, cultured coconut milk and stir until incorporated. Slowly add about 1/4 to 1/2 cup flour at a time until the dough comes clean from the sides of the bowl.  Place it into a oiled bowl, cover with plastic foil and leave until doubled in volume. Should take somewhere between 1 hour and 1 hour and 15 minutes.  Divide the dough in three balls and place them on baking sheets. Cover again and let rest for another half an hour. Meanwhile preheat the oven to 375F.