I'm far from being am expert in healthy eating. I do my best to follow the food pyramid (not that I couldn't live just by eating sweets). I do believe every one should make their own decisions when it comes to food. And their doctor, if it's the case.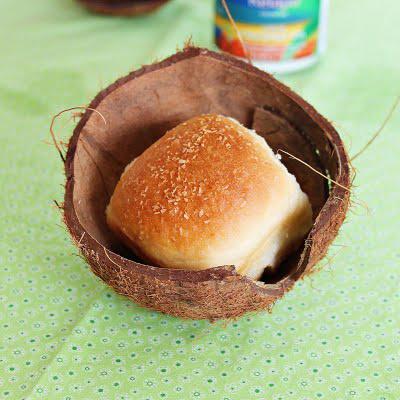 A while back everyone was talking about the coconut oil. Some were saying it's not good for our health, some that it is good. I honestly believe they just don't want to get along :) Somehow, even with this controversy going on there are still people (including me) buying coconut oil and using it in the kitchen or a regular basis. I do believe it's good for your own heath, unless you decide to drink it like water. I like it, I like its nutty flavor and exotic touch.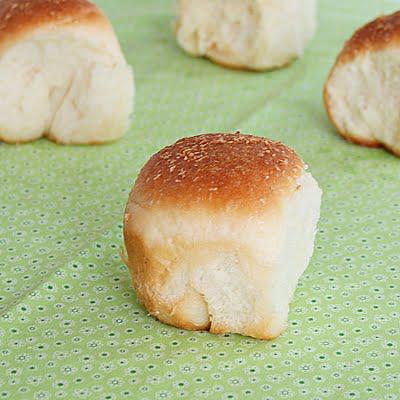 Few weeks ago, I had the chance to receive a package from the kind people at Kelapo. It contained a jar of their 100% Pure Organic Coconut Oil.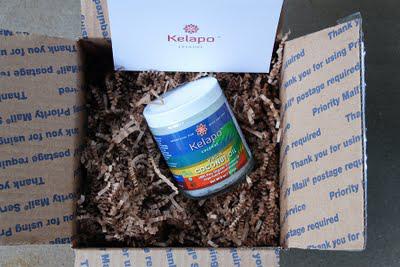 After playing a little bit in the kitchen, mostly using it at stir fries and fried rice I decided to try it in baking. I knew it can be used instead of butter but never tried it. Now it was the time. 
 I had this recipe bookmarked but had to work with the ingredients since it just didn't seem right the balance between the dry and the wet ingredients.
Coconut Buns

In your stand up mixer bowl measure 4 + 1/2 cups of bread flour. Make a well in the middle and pour 1/4 cup lukewarm milk and sprinkle 1 package dry yeast on top. Stir and let the yeast dissolve.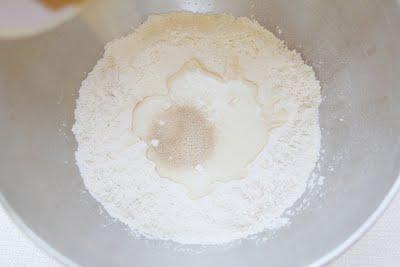 In a bowl mix 1/3 cup sugar with 1 egg and a pinch of salt.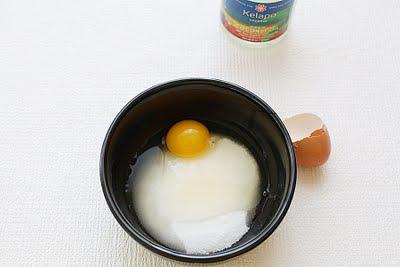 Slowly add 1 + 1/4 cup milk and stir.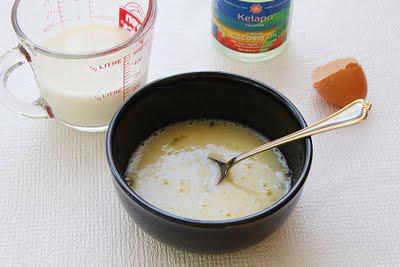 With the dough hook on start mixing, slowly adding the sweetened milk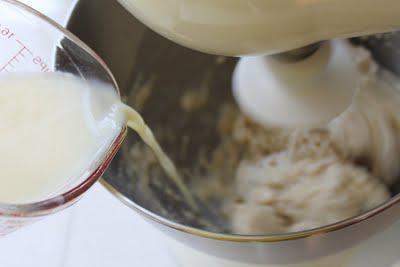 When the milk is incorporated add 1/3 cup coconut oil.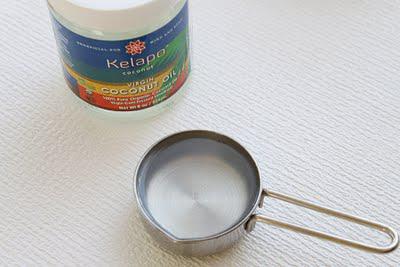 Keep mixing until all the oil is blend in. If the dough is still wet add a little more flour.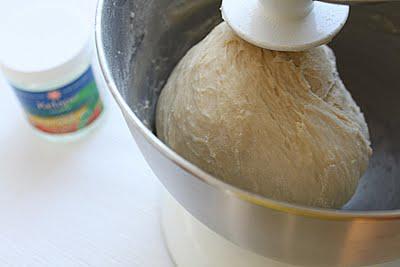 Place the dough into a greased bowl and leave it to rise until doubled. Meanwhile mix 3/4 cup unsweetened coconut with few drops of heavy whipping cream, just enough to form a paste. Divide it into 18 almost equal small balls. Flatten each ball and put a little coconut in the middle. Tuck in the edges and place the buns in 2 greased 8X8 baking dishes.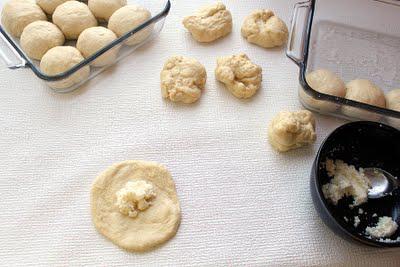 Brush the buns with some more coconut oil and sprinkle some flakes on top. Leave it to rise until the oven reaches 375F.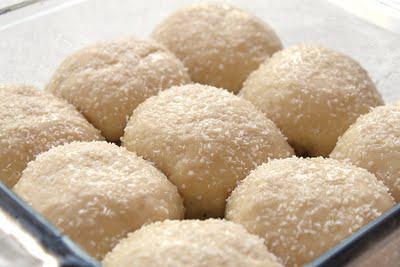 Bake for 20-23 minutes until nice and golden.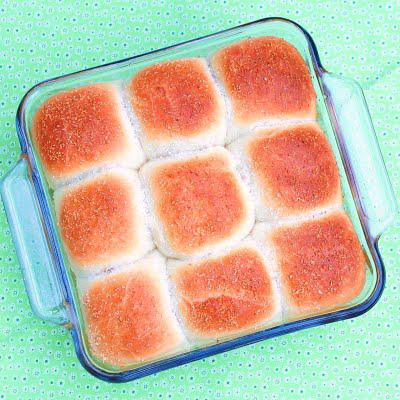 Let it cool a little bit and enjoy.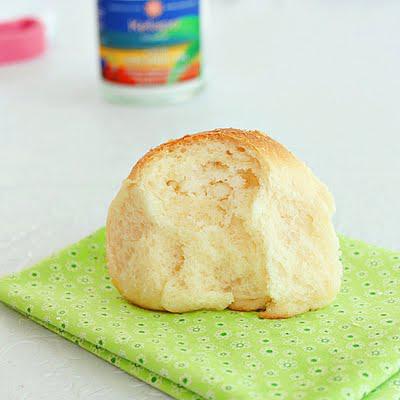 Note :  The coconut I mixed with the cream for the filling wasn't enough for the 18 buns. I liked the ones without the coconut filling. The filling dried out during baking. Hubby and my neighbors loved the ones with the coconut filling. It's up to each one's taste :)