Last Friday I headed to the Crystal Lounge for cocktails.
The Crystal Lounge* is a gorgeous bar located within the Sofitel on Avenue Louise.   It is everything that a cocktail bar should be. Gorgeous decor, live DJ, great views over Brussels, a big terrace,  and expensive enough that it's a treat, rather than something you do everyday (for me anyway!)
With the unfortunate demise of my point and shoot digital camera (although I picked up a new one today – hooray) I'm afraid I had to use my phone and I don't have a lot of pics, but I'm just going to use that as an excuse to go back and review it properly.
The menu has pages and pages of drinks choices – there is a whole page dedicated to Champagne, another page for spirits, four pages for cocktails (including a good selection of non-alcoholic cocktails), beers, wine, soft drinks…
My strawberry Daiquiri was €16. But it was very strong and you could really taste the fresh strawberries. I loved the way the drink was in a conical shaped glass, which then sat in a glass of ice – meaning of course that my drink was still cold, but not diluted.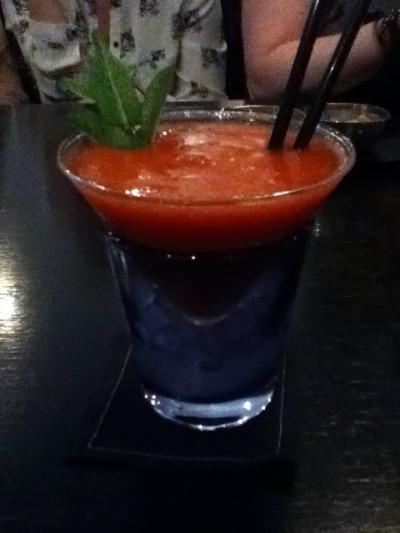 The Orgasm was served was a shooter and I am informed was delicious. €10.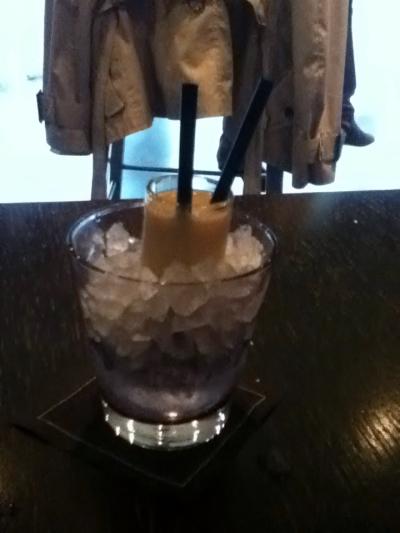 The Stella came in at €4. (which is not unreasonable for Brussels)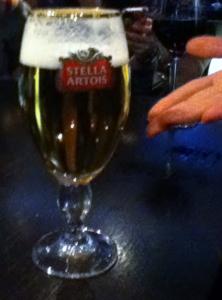 These cocktails really are something special, the colours and presentation of each and every drink had us oohing and aahing.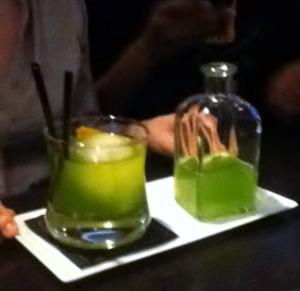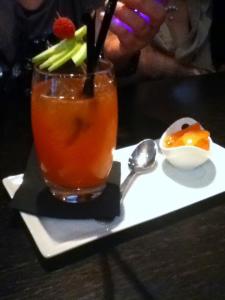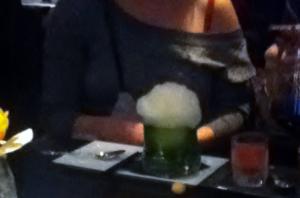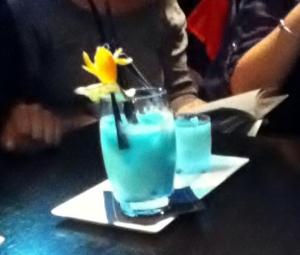 There was a great selection of music, played at that perfect volume, so you could enjoy it the tunes but also have a conversation with other people without having to scream (or maybe it's just that I'm getting on a bit).
I will definitely be back and I'll probably try the tapas next time as well.
*Check out their website to see pictures of what it's like inside, as my attempts were rubbish!