As a jewelry company, we are all about adding the perfect finishing touches to your look. Be it a necklace to match the earrings you already own, a large cocktail ring to bring out the same pop of color in your shoes or even a brooch to pin onto your purse or scarf, 1928 Jewelry hopes to be there so that you are never under-accessorized. Another thing we love is finding ways to spruce up your outfit in a short amount of time with a small amount of money, and one of our favorite ways to add some instant chic is to make sure you have your nails painted in the hottest, trendiest colors.
At the beginning of the year, we brought you a blog post dedicated to the list of 2011's nail polish trends as seen on the runways and on fashion icons. The rule to live by for finger fashion this year was "light is right" as some of the predicted cool colors included baby blues, honeysuckle pink, lavender and lilac purple hues and nude shades. While the top colors in the fashion game have been bold and saturated, nail polish best sellers have stayed fairly true to what was forecasted. Soft, feminine and much more professional, light shades of nail polish look like they are here to stay, at least through the cold winter months.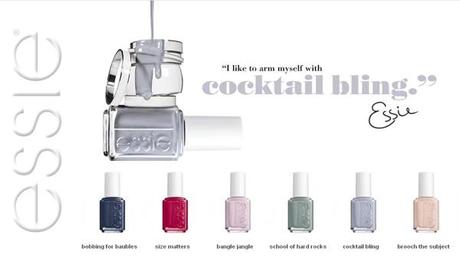 As a leader and very highly recommended brand of nail colors,
Essie
comes out with a new collection for each season that seems to include a color for everyone. Whether you're the middle school teacher who wants to add a youthful spirit to your otherwise professional attire, or the edgy stylist who is confident in every color you wear, Essie creates collections that run the gamut in colors while still staying totally on trend. Essie's newest collection of wintery crème polishes is called the
"Cocktail Bling"
collection, so naturally we were very excited to see this jewelry themed assortment of colors that is just perfect for the holiday season. Here is a closer look at the collection and some styling ideas of how you can rock these polishes!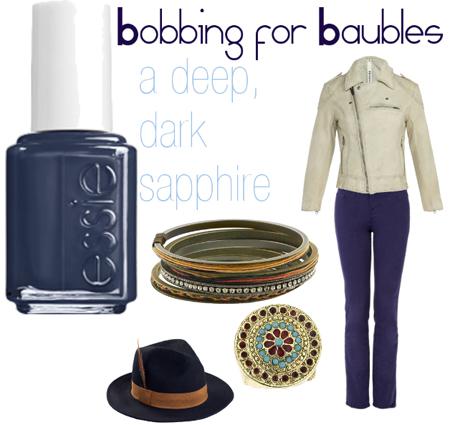 This shiny navy blue is a great alternative to black nail polish. Put on your favorite jeans and some edgy accessories to match the look of this dark blue polish.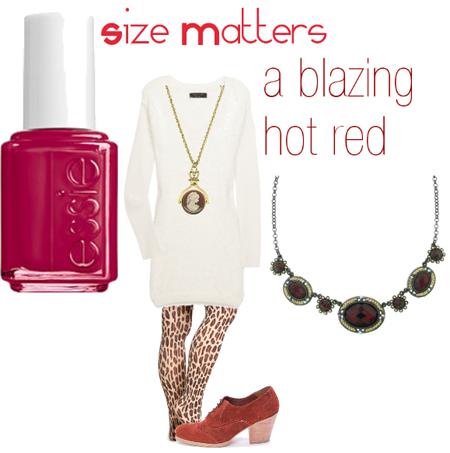 No one does a classic red polish like Essie! As the color of the moment, this blue toned red will be the perfect pop of color to add to any winter ensemble.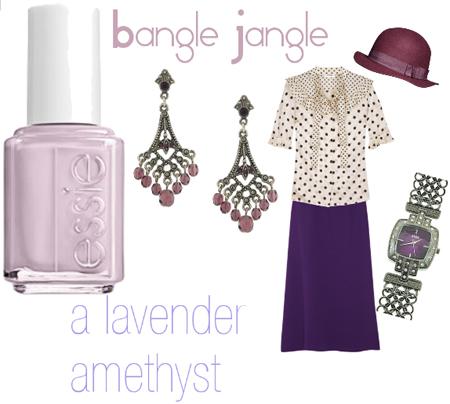 A soft lilac purple has always been one of my favorite polish colors! It is spunky yet feminine, and since I don't wear pink too often, its my chance to show my girlier side. The perfect pastel to amp up your retro flair!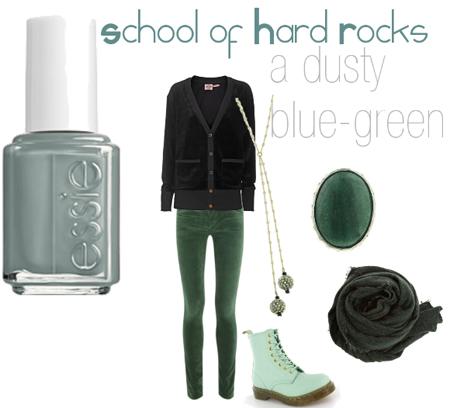 Perhaps my favorite color of the collection, this metal like blue-green is super versatile. In line with two of the big colors in fashion at the moment- mint and bottle green- wear this shade in your warmest winter garb!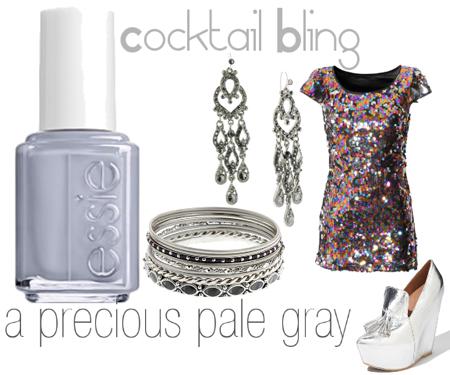 This polish shade shares a name with the collection because of its perfectly glitzy appeal! While it is not metallic, the neutral gray tone looks great with some sparkles and can be dress up or down!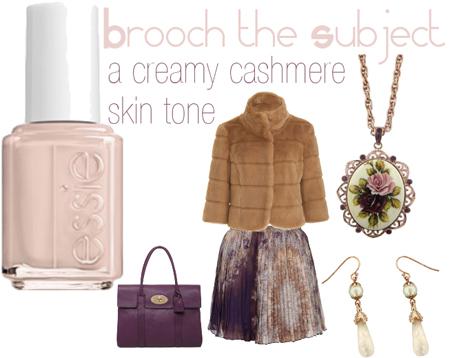 This neutral shade is simple and polished and will surely be on trend from season to season! Cozy up with some faux fur and this delicate polish for an understated elegance.
Which color is your favorite? Do you have other nail polish collections that you are using this season?