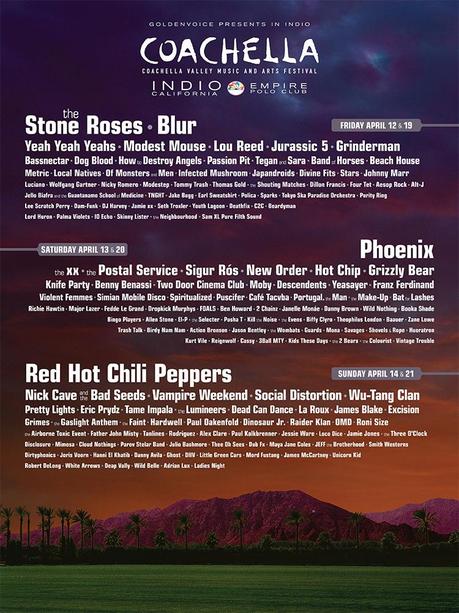 Every year after dozens of rumored line up posters surface, the kids get restless for the official Coachella lineup. Finally, the festival announced the stellar line up with (as always) too many acts to even read. We highlighted a few favorites below or check out the official website for the full list.
Headliners: Blur, Phoenix,the Stone Roses, and the Red Hot Chili Peppers
Key Sub-headliners: Yeah Yeah Yeahs, Passion Pit, Modest Mouse, Beach House, the XX, Vampire Weekend, New Order, Hot Chip, Grizzly Bear, Postal Service, Sigur Ros, Tame Impala, Alt-J, and more.
Needless to say it will be a great festival for all in attendance.