TAKEAWAY: It's all about multi sensory engagement with the new CNN iPhone and iPad app.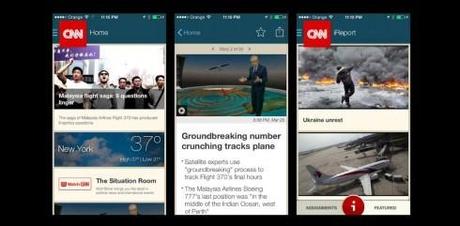 Disclaimer: I confess that I am a CNN addict. Well, not an addict, but maybe a loyal CNN fan, or perhaps a follower. Let's put it this way: the moment I step into a hotel room, or when I arrive home, before I even take my coat or hat off, I tune in to CNN on my TV. They usually manage to get the latest breaking news in before anyone else (almost always!). They also have an array of interesting and authoritative personalities whose coverage of the news I trust: Christiane Amanpour, Richard Quest, Fareed Zakaria, Anderson Cooper, Candy Crowley, Wolf Blitzer, Jim Acosta, Gloria Borger, to name a few. They report the news as it happens, and offer insights that I find useful to comprehend what is going on in the world.
I also have the phone and tablet apps handy, and refer to them often, especially, when CNN prompts me that there is breaking news in the horizon, which seems rather frequent lately.
Now CNN has introduced its new iPhone and Ipad app, and I like it. It has evolved nicely into a product that has one noticeable and remarkable feature: in the past one could either look at the video that accompanies most stories, or read that text corresponding with that story. With the new watch-and-read feature, one can do both simultaneously.
Just tap on a video and then scroll down the page to read the article. As you scroll down, the video player will get smaller, but the video will keep playing. Scroll back up to the top of the article to enlarge the video player again.
Another interesting feature: the ability to view photo galleries in full screen in both portrait and landscape modes. By default, the caption on each photo is hidden, so you can just tap on the photo to bring up and read the caption. To view a gallery in full screen, tap the expand icon in the upper right-hand corner.
In Norway: new rethink for Aftenposten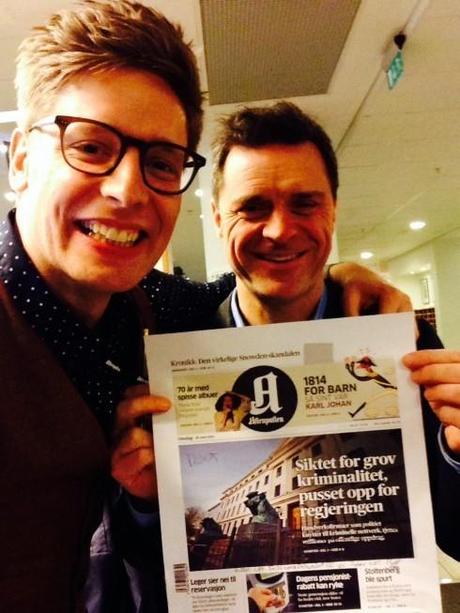 Constantin Eberle, a Garcia Media Europe art director, and Espen Egil Hansen, editor in chief of Aftenposten, hold page of first issue after rethinking which premieres today
We are delighted to have been part of the rethink of Aftenposten, one of Norway's leading dailies, under the leadership of new editor Espen Egil Hansen. Also working closely with Aftenposten Ronny Ruud, and Garcia Media Europe art director, Constantin Eberle, the new look premieres today.
Be on the lookout for a review of the new look of Aftenposten in TheMarioBlog this week.
Remembering the victims of the Malaysia Airlines flight 470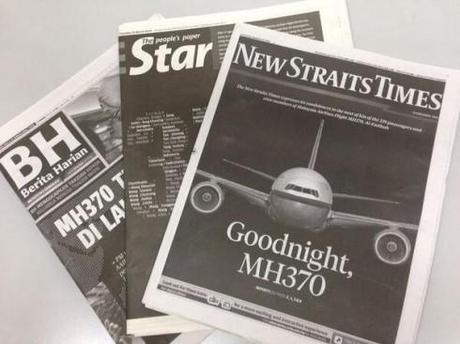 Front pages of Malaysian papers all printed in black and white today in memory of victims of flight MH30, which disappeared with 239 on board March 8.
TheMarioBlog post # 1457