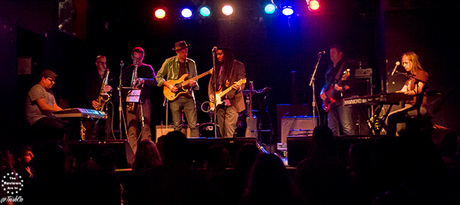 Awesome, Bleeker, Canadian Music Week, CMW 2016, Lee's Palace, Poor Young Things, rock and roll, SATE, The Julian Taylor Band, Toronto Entertainment, Movies
Every night of the week during CMW you can wander down a major street in Toronto and find music that will draw you in and keep you dancing, singing, and partying for hours... Wednesday night it was Bloor Street West, and the venue was Lee's Palace for the Julian Taylor Band Showcase.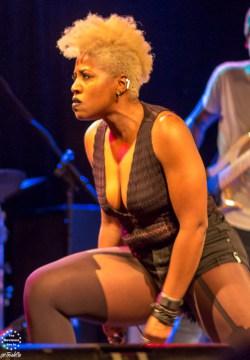 With a stacked lineup and an 8pm start there wasn't any time wasted on Wednesday, and it was as clear as ever that Toronto loves Canadian Music Week judging by the crowd that showed up early and stayed late into another school night rock and roll show.
First to hit the stage, and one of my Top 5 Must-Sees for the week, was SATE. This Toronto rock and roll bad-ass hit the stage with all the energy we expected, predicted, and promised in our preview.
SATE brought attitude and sass in spades, and paired it with the kind of rock enthusiasm and killer voice that will make you wonder why the hell you haven't been following her on tour just so you can see it all more often. There is ZERO doubt that the stage is hers, the room is hers, in fact, it's all hers and we're just there in her presence, with her permission, as she puts on her show.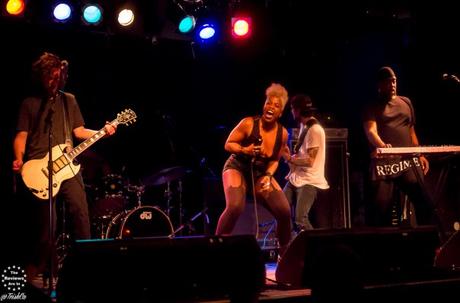 Backed by a tight ship, SATE and her band rocked through their 8pm set, engaged the crowd, and started a party. If you want a little taste of what you missed... go check out What Did I Do, Know My Name, and Warrior on soundcloud now, and be ready for her album to drop on June 10.
Next, and our biggest happy surprise of the night, were Orillia, Ontario boys - Bleeker.
These 5 dudes took the stage right around 9, still early, but with the crowd warmed up, they kept the Wednesday night party going. Youth is certainly not wasted on Bleeker, as they move all over the damn stage... this is not a "stand still and play rock songs" band, this is a "hair flipping, bouncing, jumping, dancing, sweating while they play rock songs" band. And we liked it.
With a new EP available now, and a lead single Highway that is A LOT of fun, Bleeker looks like a Canadian band that we should have our eyes on for the next couple of years.
Note: This isn't a comparison I want anyone to blow out of proportion... but as I watched Bleeker play their set and work the stage, lead singer Taylor Perkins reminded me of a young Scott Weiland in his presence and movements and energy on the stage. Oh, and guitar player Dan Steinke, he kinda looks like the WWE's Seth Rollins.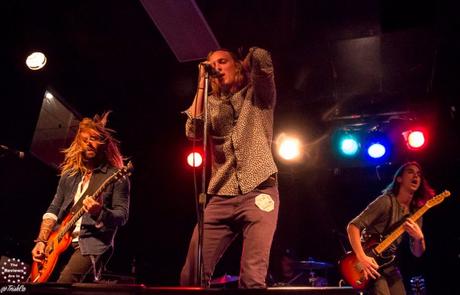 Tunes like Highway, Free, Still Got Drugs, and Where's Your Money Now all made us dance and nod and drink happily, and that's why we'll be looking for another chance to see Bleeker play some more rock and roll very soon.
Next in our Wednesday night adventure were Thunder Bay turned Toronto rock and rollers, Poor Young Things.
It was awesome to see another band that we highly recommended coming into CMW 2016 (right here on Trish's Must-See list) prove us right with their Lee's Palace set at the Julian Taylor Band Showcase. The 5 piece act were tight throughout, did an excellent job using the 3 voices of Matt, Michael, and Dave together, and were stupid handsome while they did it. Those are three pretty good check marks to have on your resume...
The crowd was very clearly into what Poor Young Things were putting out. Tracks like The Low Road, Like An Animal, Sign Of The Times, Blame It On The Good Times, and Firecracker had people in full rock and roll show mode, dancing around, clapping their hands, singing along, drinking cold beer, and enjoying their night like it wasn't Wednesday.
Note: Trish hung out with the Poor Young Things and did some CD shopping at HMV a while back... it was a good time. Check it out!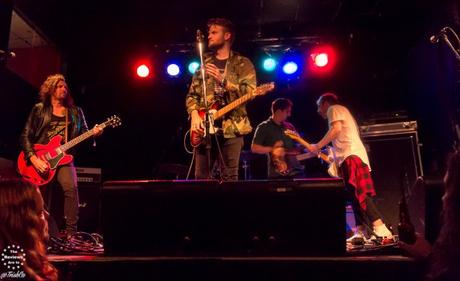 Poor Young Things aren't new at this whole music thing, they've been putting in the work, and there's definitely more coming from them and for them in the near future. Stay tuned!
Last, but most certainly not least on our Wednesday night, was the headline act, from right here in Toronto, The Julian Taylor Band!
Armed with a band that filled the stage (really, there were 8 guys up there with instruments) The Julian Taylor Band did an excellent job of owning the spotlight at Lee's Palace from their first note.
Here's how those 8 players broke down... 2 saxophones, 2 keyboards, 2 electric guitars, bass, drums, and microphones all over the damn place. If you want to talk about full, balanced, awesome sound - these guys brought it to Canadian Music Week without question.
Note: Earlier in the week we talked about how great the Cello sounded with the electric guitar... now we'd like to add that the double saxophone, with the double electric guitar is also awesome.
The crowd at Lee's Palace were in full on party mode at this point in the show, and that was great because the band was laying down tracks that people could groove and dance to - and they did. It was a classic rock vibe, without feeling like a nostalgia punch, it was tight, it was cool, it was fun... there are really just a lot of simple adjectives that can be combined to tell you this show was great. If you were there, you already know that. If you weren't, you missed out and you should be looking for a show in the near future so you can make up for it.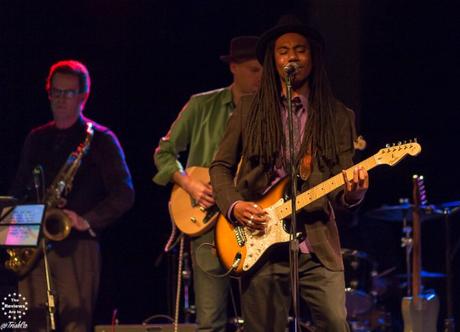 Big love to The Julian Taylor Band for being great, and for teaming up with 94.9 The Rock to put on The Julian Taylor Band Showcase - we can't think of a better way we could have spent a Wednesday night!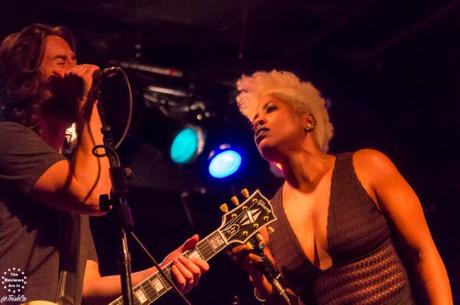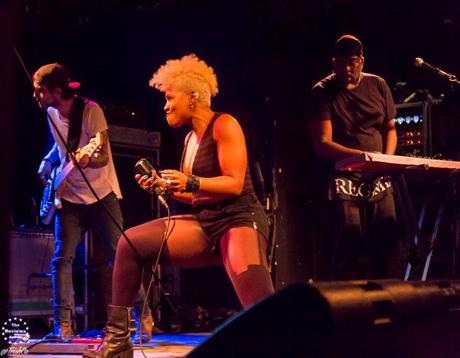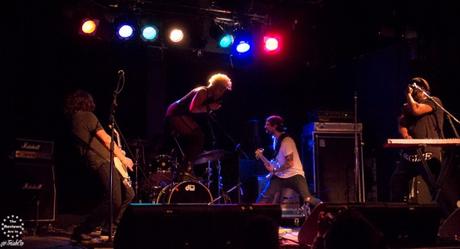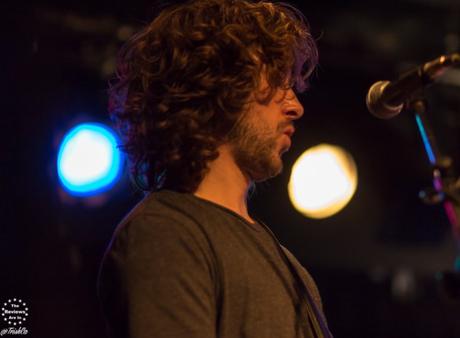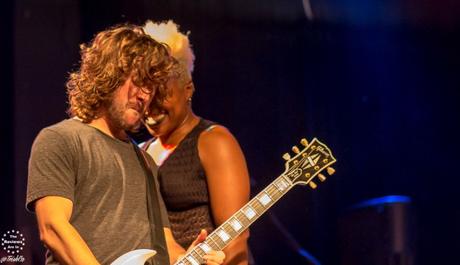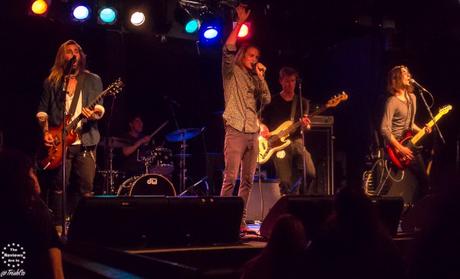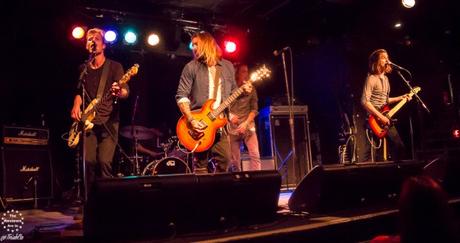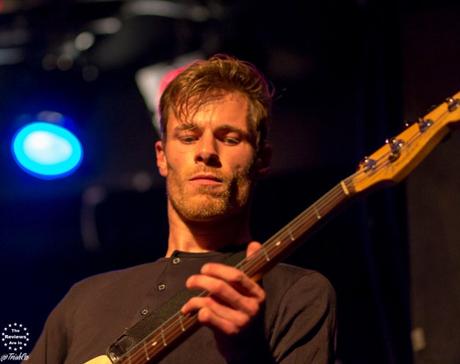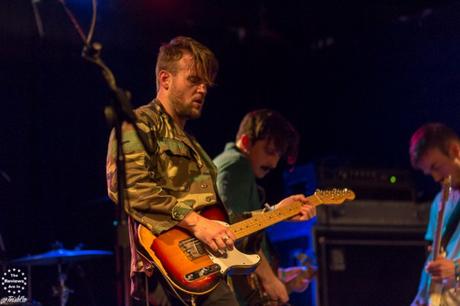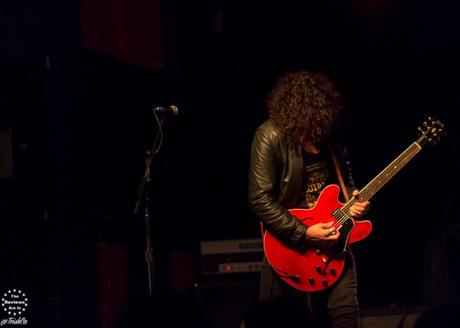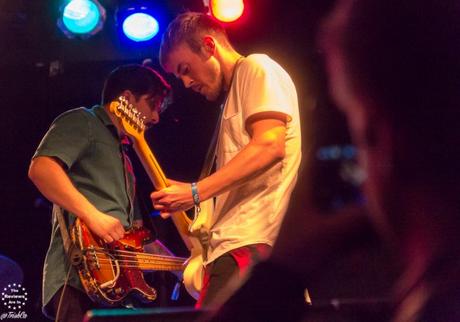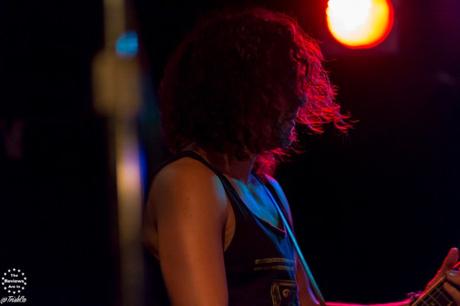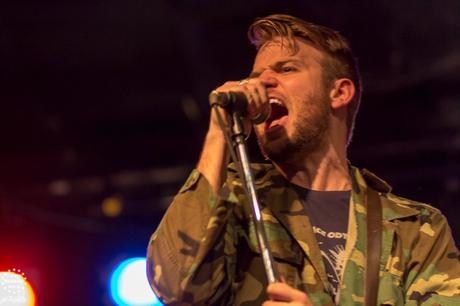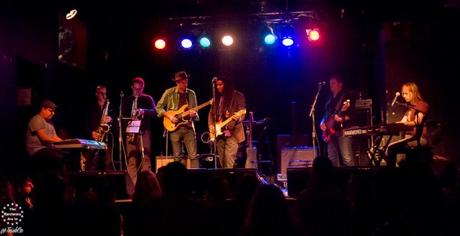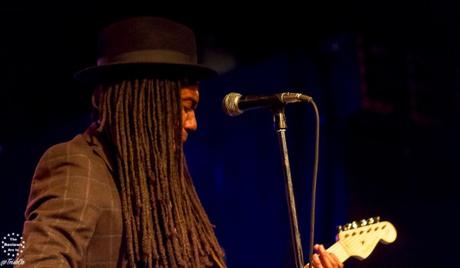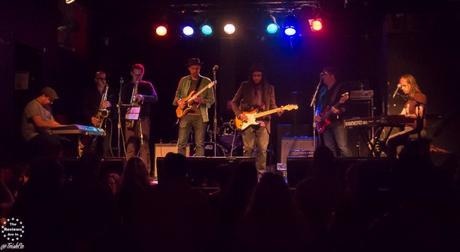 More photos from the Julian Taylor Band Showcase at CMW 2016!