I've spent the last week listening almost non-stop to Ivory Hours, Morning Light and I have to admit I'm having a very hard time picking a favorite track. If you pressed me really hard, I'd have to say the lead track Dreamer is my fav.
The London, ON pop-rock trio has put together an amazingly cohesive album. It has great flow, a saucy feel and it makes me want to dance. It makes me feel, and isn't that point? The bottom line, I love this album.
Morning Light was co-produced by Dan Brodbeck (The Cranberries, Dolores O'Riordan) and mastered by Joao Carvalho (Lights, Stars) and the sound is new and fresh.
I had the chance to do a Q&A with Luke from Ivory hours and ask him about the album, what the band is listening to and when we can expect new music. Check it out!
Ivory Hours Morning Light Track List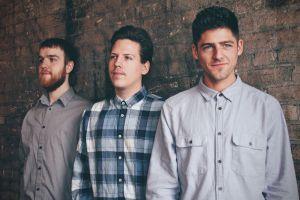 photo credit – Devan Laye
1. Dreamer
2. I Won't
3. Warpaint
4. The Priest
5. Habit
6. Animal
7. Like Them
8. Sleep Alone
9. The Young and Beautiful
10. Morning Light
Q. Could you tell us a little bit about the band itself? How it started, how you ended up with this lineup?
A. The band was located in Vancouver for its first year, we were playing more intricate folk rock. When I moved back to Ontario and linked up with Chris & Thom, I shifted the focus towards pop music. I met Chris at a blues night here in London and Thom through our mutual friend & drum teacher Renato.
Q. Morning Light is the first full-length album, can we talk a little bit about the writing and recording process?
A. It was incredibly fast…the sessions occurred over three weeks but only consisted of about 7 days in the studio. It was our first time working with a producer (Dan Brodbeck) and the music really benefited from an outside ear. We were in a rush to get the album out by summer so a number of the songs (including Warpaint) were written right before recording began.
cover art – Francis Martin
Q. I love the cover art, what can you tell me about it?
A. It was done by our friend Francis Martin; he's an amazing local artist who runs a gallery & studio out of Watford, Ontario. I was trying to figure out what to do with the cover when he sent me a drawing he'd worked on after he participated in one of our video shoots. I thought it was fantastic so we had him do the rest of the album & lyric booklet as well!
Q. How did winning 98.1 Free FM's "Under The Covers", The Edge's "Next Best Thing" and then Canada's Walk of Fame Emerging Artist Mentorship Program contests change the band?
A. Each were different experiences but incredibly helpful to the band. The Free FM contest allowed us to put out our first studio EP (Mary) which was a huge stepping stone for us. The Edge & CWOF both offered incredible exposure and allowed us to finance a cross-country tour, in addition to setting us up for our first mainstream radio play.
Q. The next month looks pretty busy with a bunch of dates in Ontario including CMW. How's it feel to be headlining a CMW show at The Horseshoe?
A. Awesome! The Shoe is one of our favorite Toronto venues. It's a hotspot during the festival so we're quite excited for our showcase.
Q. iTunes says people who bought your music also bought Walk Off The Earth, Bedouin Soundclash, Lights and Matthew Good Band, do any of those associations surprise you?
A. Matthew Good Band would be the most surprising, but whoever's buying seems to enjoy Canadian artists!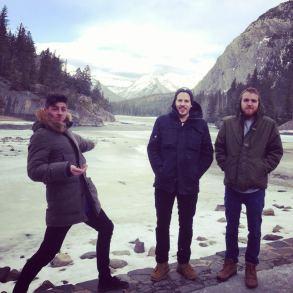 <small.via Facebook
Q. Next are a couple questions we like to ask bands, what's the last song you listened to and what's your favorite thing to do that isn't music related?
A. Luke: Heartbreak Hotel (Elvis)
     Thom: Hedonistic Me (Born Ruffians)
     Chris: Lingus (Snarky Puppy)
Since we started doing music videos I've become really interested in film, I've probably spent more time in theatres in the last year than the rest of my life combined.
Q. When can we expect new music?
A. Let's hope for fall! Working on tons of new material right now so we hope to be in the studio by summer.
I really like these guys and I'm looking forward to seeing them live. They've got lots of dates coming up in Ontario and you should put their CMW headlining date at The Horseshoe Tavern on May 5th on your must see list.
Big thanks to Luke for taking the time to answer our questions and for getting Thom and Chris to play along. Don't miss Ivory Hours all ages show at The Mod Club on April 22nd!
You can find Ivory Hours at these fine internet locations:
Website: IvoryHours.com
Facebook: IvoryHours
Twitter: ivoryhours
Instagram: ivoryhours
Soundcloud: ivoryhours
iTunes: ivoryhours
YouTube: ivoryhours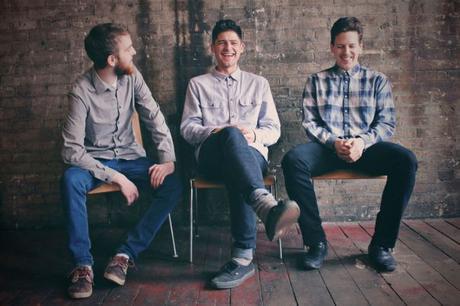 photo credit – Devan Laye