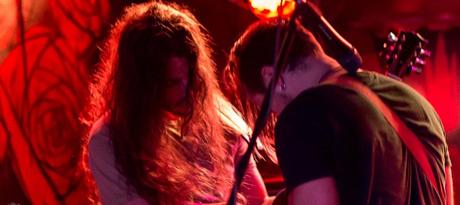 Awesome, Barenaked Ladies, Canadian Music Week, Cast In Cadence, CMW 2016, Mumford and Sons, Northern Roads, rock and roll, The Hideout, Toronto Entertainment, Music
On Thursday night in Toronto we rolled into The Hideout to look for some rock and roll to continue our 2016 Canadian Music Week adventure... we found it.
Starting off the Thursday night party was Ottawa 4 piece rock and roll outfit, Cast In Cadence. And they weren't scared to be in that opening slot as the crowd walked in and grabbed drinks to start their 4th CMW night.
With tracks like A Milion Miles, Out The Door, Sellout, and current single On Your Way (on radio in the Ottawa area now, and it would sound just as good on Toronto radio), these jeans and t-shirts rockers showed us the kind of energy we'd expect at midnight on a big stage and they did it with tight guitar work, strong vocals... and they did it at 8pm, which we always appreciate. And as someone who lived in Ottawa for a time, I also appreciate that Cast In Cadence are showing that the city has more than politicians and business suits that roll up the sidewalks every evening at 6.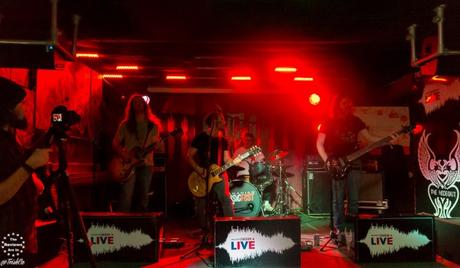 Fresh off a trip to California, and their first performances for LA audiences, Ryan, Adam, Nick, and Skylar came to Toronto and showed everyone in the room that we're going to be seeing a lot more of them soon!
Next on the Thursday agenda were last minute replacements, Northern Roads.
These Scarborough boys are folk rockers... which they admit isn't the first thing people think of when they say they're a band from Scarborough, but it's true. With a Mumford and Sons/ Acoustic Barenaked Ladies vibe, these 4 hopped up on stage, strummed acoustic guitars paired with shakers, kick drum, tambourine and played a set of originals and covers that soothed the room while keeping the party moving forward.
Connor, Rob, Mitch, and Matt were charming and happy on stage, their passion and excitement for the chance to play a 2nd CMW slot (they played The Dakota Tavern earlier in the week) shone through as they moved through a set that included Hold My Hand, Little Things, When Will I See You, Take Your Time (the bands first single), and covers of I Will Wait and a No Diggity/Thriftshop mashup that kind of blew my mind.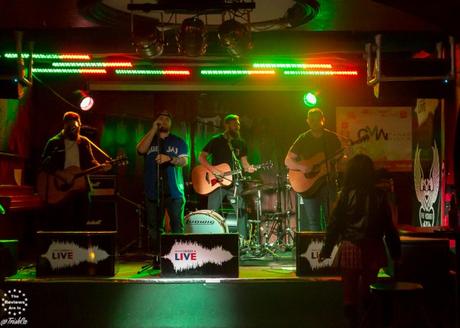 Northern Roads deserves a big hand for jumping into a showcase that they didn't know was coming, and giving it all they had. It would have been easy to excuse any lapses on the last minute nature of the show, but they didn't have anything to make excuses for. Well done boys. We're sure we'll be seeing more of you soon too!
More CMW photos from Thursday, May 5 at The Hideout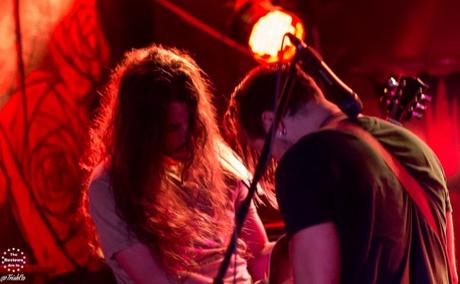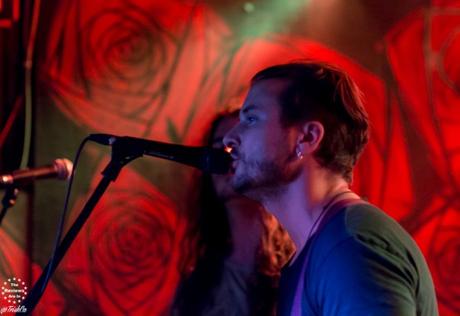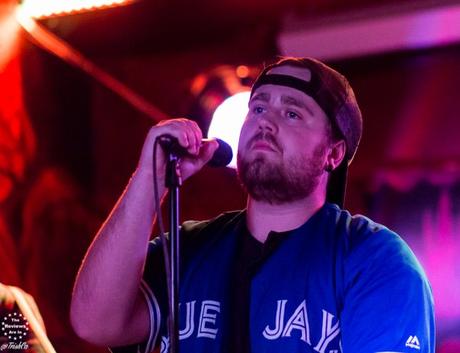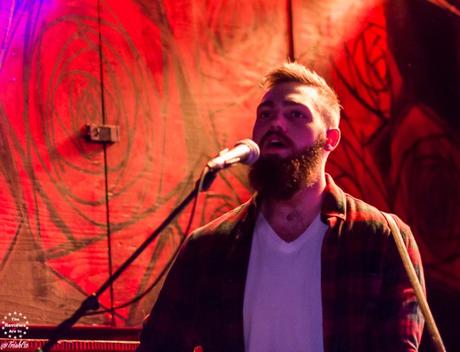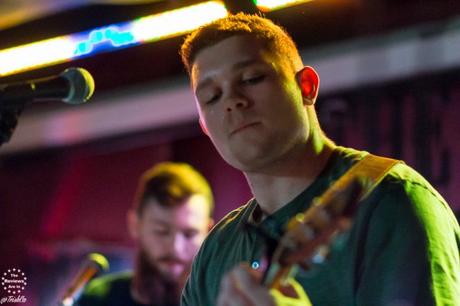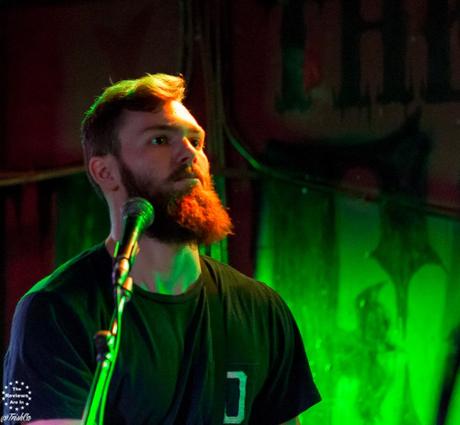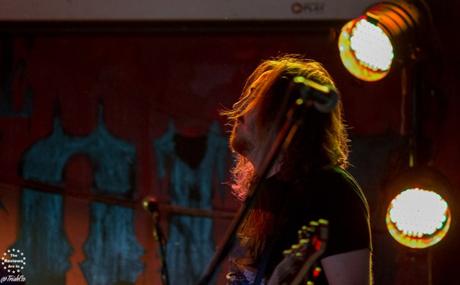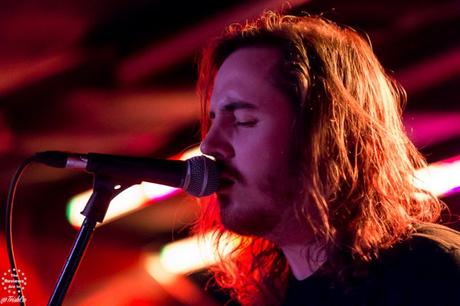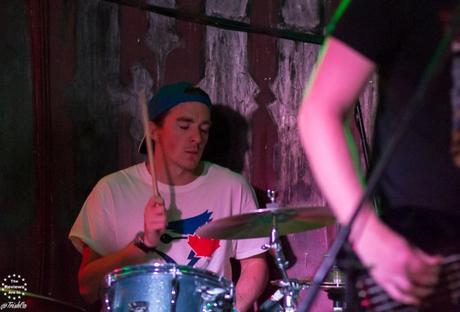 Cast In Cadence
Northern Roads