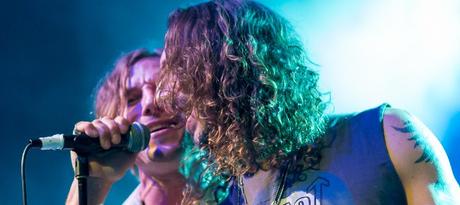 Awesome, Blackjack Billy, Boots and Hearts, Canadian Music Week, CMW, CMW 2016, country music, Dani Strong, Eric Ethridge, James Barker Band, Kansas Stone, Meghan Patrick, the Phoenix, Toronto Entertainment, Music
Tuesday night CMW went country at The Phoenix, when Boots & Hearts, KX96, and KX94.7 took over the joint and brought 6 acts up to the stage to take their turns making boots stomp and drinks flow.
The party was a pre-celebration of Boots & Hearts 5th anniversary festival this August, but it was also a showcase event for some up-and-coming talent that was more than ready to do their work in front of a crowd that was hungry for action on a Tuesday night. And before we continue, I know that Tuesday isn't generally a party kind of night, but from the first note to the last, you'd have had a hard time proving it.
Before the show there were ticket holders ready and waiting and lined up down the lane and onto the sidewalk on Sherbourne. And when the doors opened at 7pm a rush of people came in, looking for their spot to catch the show, checking out the merch at the back, and making their way to the bar for round 1 of the night.
Boots & Hearts Hot Shots CMW Showcase Lineup
★ Kansas Stone
★ Dani Strong
★ James Barker Band
★ Eric Ethridge
★ Meghan Patrick
★ Blackjack Billy
First up was Kansas Stone, a Barrie band ready to make waves with their rock/country vibe and ready to party persona.
The boys were handed a tough task, a cold crowd eager to see the headliners later in the night, but they didn't back down, and they didn't disappoint. Matt and Brian gave The Phoenix a taste of what they have to offer with Country In The City, Hand In Mine, Country 101, Drink On, and a sweet little cover of FGL's 'Round Here.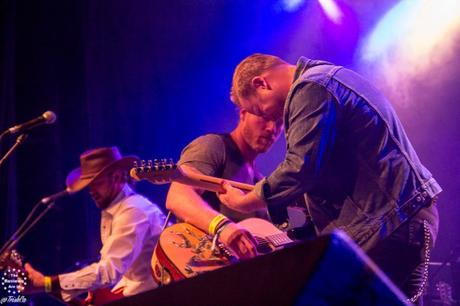 With a new album coming in the next few months and an EP coming at the end of May, we're betting that Kansas Stone is going to be around here a lot more in the very near future.
Dani Strong took the stage with the crowd in a party mood, and she did not let them down. With a full band behind her the room was full of sound, and smiles almost as big as the one of Dani's own face. The BC born Strong looked genuinely happy to be playing, and it came through in her songs.
We got an upbeat, good timing set that featured some big power moments and notes that reminded me of Sheryl Crow... and we can call that a good thing.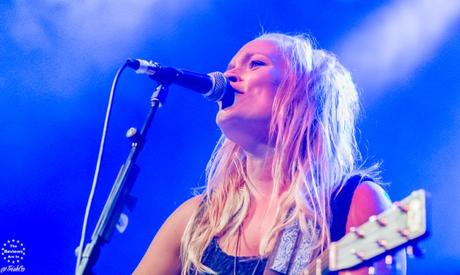 Dani impressed, and we can't wait for more of that full band party atmosphere when we see her again.
Third to hit the stage, and certainly up to the task, was the James Barker Band!
These 5 boys are the reigning winners of the Boots & Hearts Emerging Artist Showcase and will be back on stage at B&H this August. And while it's been a few months since we've seen them, it doesn't look like they've missed a beat.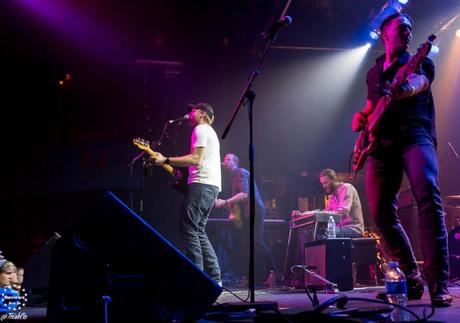 Tracks like Livin' The Dream, Babe Watch, Lawn Chair Lazy (coming to radio soon), and even a medley that included Lose Yourself and Killin' In The Name Of were perfect for a party, and again, even on a Tuesday, the crowd was ready and willing to play along and party with them. The band is tight, the harmonies are well worked, and these boys aren't hard to look at... which makes it easy to predict that we'll see more of them soon.
Eric Ethridge followed the Barker boys, and in a leather jacket that many of the women in the crowd wish he would have just taken off, provided another level of excitement as Tuesday night wore on.
A huge 7 man band took over the stage and filled The Phoenix with sound, and they did it with a ton of energy. Nobody stood still, nobody took a song off, and nobody in the crowd was disappointed. Eric had people dancing and singing and grooving with a set that included Stay A Little Longer, Between Me & You, and The South - and if given the chance we know he would have stayed up there longer and given more.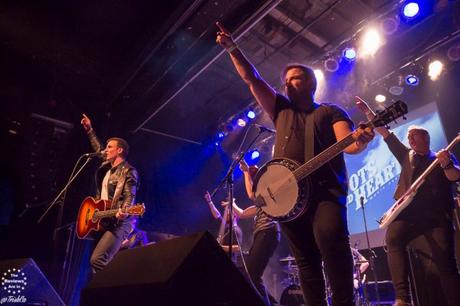 Next time... we're sure of it.
2nd to last, but maybe most anticipated was Meghan Patrick.
Meghan took the stage to a big pop from the crowd, her full band behind her ready to play, and a smile on her face that told us she was ready for the party.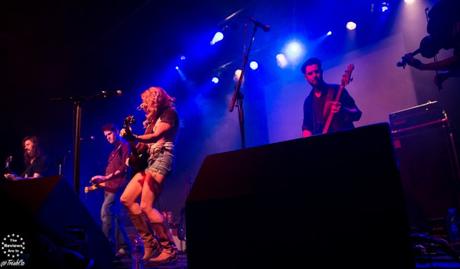 Check out our full review of Meghan's set, photos, and her setlist HERE!
Last, but most certainly not least, came Blackjack Billy.
We've talked about bands getting a party started, and keeping a party going, but these boys, when they step on stage, they ARE the party!
Right out of the gate Blackjack Billy brought an energy pop to the crowd that felt perfect after the build up throughout the night. They got a little loud, they got a little crazy, and they gave just as much as they possibly could to the audience.
The crowd sang and danced and drank along with tracks like Slow Dancin' Under The Sheets, Blood Sweat, And Beer, Working On You, and a crowd favourite that they wrote with Tim Hicks... an unofficial Canadian anthem... Stronger Beer.
If you haven't seen Blackjack Billy live, no matter what night of the week, you owe it to yourself to keep tabs on when they're coming to a town near you.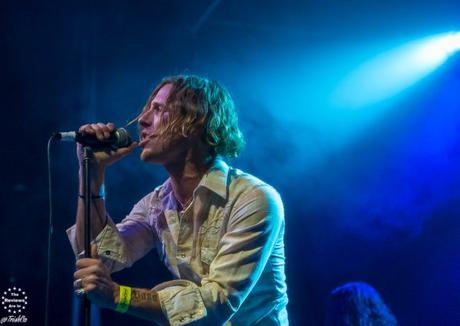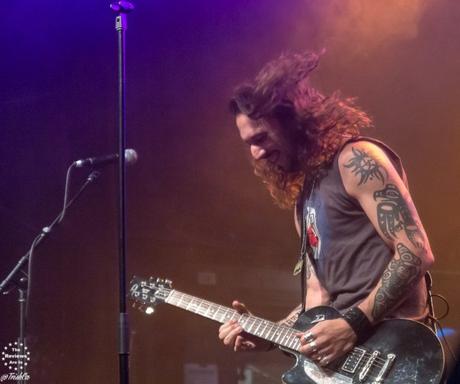 Trust us.
Stay tuned for more photos & videos from the Boots & Hearts Hot Shots CMW Showcase very soon!