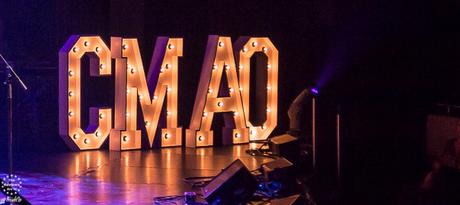 Awesome, Andrew Hyatt, Autumn Hill, Boots and Hearts, Cavendish Beach Music Festival, Country Music Association of Ontario, Deric Ruttan, Jason Barry, Jason Blaine, Jason McCoy, Jessica Mitchell, Leah Daniels, Meghan Patrick, River Town Saints, Runaway Angel, Tebey, The Lovelocks, The Reklaws, The Road Hammers, Tim Hicks Entertainment, Music
Markham, ON - On a gorgeous Monday night, country music gathered to celebrate the Ontario artists and industry leaders that are making music so many of us are enjoying all across Canada at the Country Music Association of Ontario (CMAO) Awards!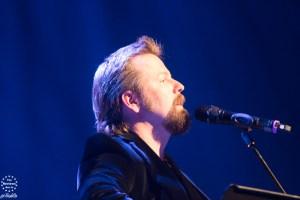 From the red carpet to the award show, hosted by Jason McCoy (who was hilarious and engaging from start to finish, which was no surprise), it was a night of celebrations, surprises, amazing performances, and the chance to meet up with some of our favourite people in the country music world.
But most importantly it was a celebration... a chance for everyone to come together and celebrate just how great the country music in Ontario is. We are lucky to have great artists and producers and festivals and fans in this province, and this was a chance to recognize that.
We have a ton of photos from the CMAO awards, and we have the full list of winners for you too. But before that...
During the award pre-show, and throughout the night, we had a chance to talk to some of the artists in attendance, and we want to share some of the things we learned from them...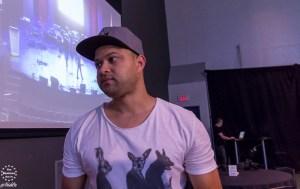 ★ Tebey was really excited to get up on stage and sing his new song, Old School, and thinks that it could turn into a real crowd favourite.
☆ Tebey also has big tour news coming for this fall... but it's a secret right now, and we weren't able to talk him into giving us any details. He's sorry and we're sorry - but we're sure it will be exciting!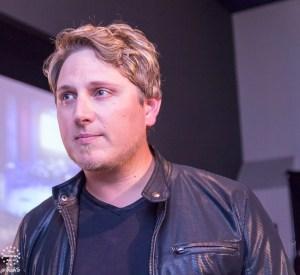 ★ Jason Blaine is getting ready for the most exciting summer of his career with festival dates at Boots & Hearts, Pomeroy Guitars and Wagons, Lucknow Music in the Fields, and Smoke & Spurs + he's playing with Rascal Flatts in Halifax, and more!
☆ Jason is also getting ready to golf with his 3rd annual charity golf classic coming up on June 14 at Pembrooke Golf Club. Click to learn more!
★ Runaway Angel had a great time on their radio tour for the release of their debut album No End In Sight.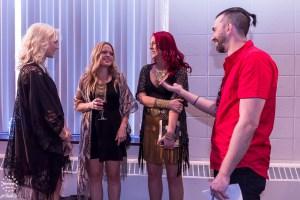 ☆ 2 of the 3 angels are all for fun stunt adventures... but 1 isn't. We won't tell you who, but if you have a guess we want to hear it!
★ Meghan Patrick has been rocking hard all over the country, and broke a guitar in Edmonton last week... but it will be fixed soon and ready for the summer.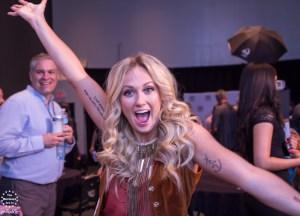 ☆ Meghan will be at Boots & Hearts, Cavendish Beach Music Festival, CMT Music Fest, Ottawa Bluesfest, and she'll be at the Calgary Stampede to open for Lady Antebellum. She's excited and we're excited for her.
★ Andrew Hyatt loves to work with his hands, and the wooden 6-pack holders he made last summer gave him a chance to marry his trades background with his 2015 EP, Never Back Down.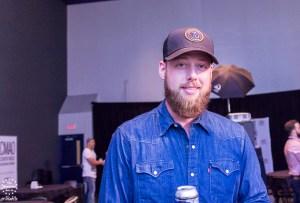 ☆ If you want to hear more from Andrew call your local country station and request Me And A Girl And A Radio!
★ The Lovelocks have a packed summer that will take them to Havelock, Huntsville, Dauphin, Lucknow, and Tilsonburg... and they will also be at Roy Thompson Hall in Toronto as part of Jim Cuddy's Fort McMurray fundraiser on June 27. Click for more info!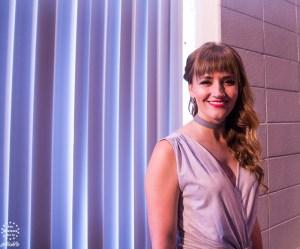 ☆ Ali and Zoe are also very happy to have released Time After Time to radio. It's their 1st cover as a single, and they couldn't be more pleased with the way it turned out. We saw it live back in March, and if you haven't heard it yet, you need to go find it.
★ The Reklaws will be MCing at Boots & Hearts this summer... extending the relationship that they've built with the festival. AND they'll be taking the stage, which is always a good time.
Now, let's get to the big info from the night... the award winners. HUGE congratulations goes out to both Jason Blaine and Cold Creek County for taking home 3 trophies each. And we're also very excited for Leah Daniels who won the 2015 Rising Star Award and is now the 2016 Female Artist of the Year.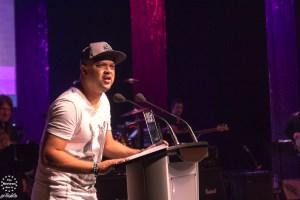 SINGLE OF THE YEAR (sponsored by KICX 106)
"When the Buzz Wears Off" - Tebey
ALBUM OF THE YEAR (sponsored by hmv Canada)
What Love Is All About - Johnny Reid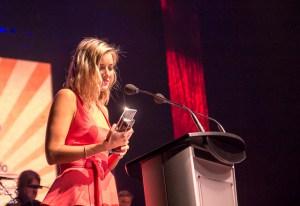 FEMALE ARTIST OF THE YEAR (sponsored by Spring Tree Farm)GROUP OR DUO OF THE YEAR (sponsored by The Remington Group)
Cold Creek County Leah Daniels
SONGWRITER(S) OF THE YEAR (sponsored by SOCAN)
Jason Blaine, Deric Ruttan - "Country Side" performed by Jason Blaine
MALE ARTIST OF THE YEAR (sponsored by Havelock Country Jamboree)
Jason Blaine
ROOTS ARTIST OR GROUP OF THE YEAR (sponsored by Skelton Truck Lines Ltd.)
The Good Family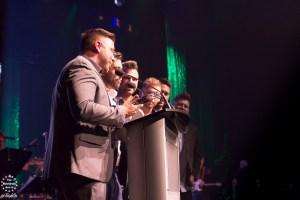 RISING STAR AWARD (sponsored by Slaight Music)
Cold Creek County
RECORD PRODUCER(S) OF THE YEAR (sponsored by MetalWorks Studios)
Jason Barry - Run Angel Run by Runaway Angel; Now Playing and Sweet Harriet by The Western Swing Authority; Boomerang by Genevieve Fisher; Toes by Scotty James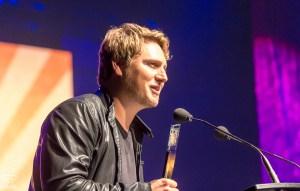 MUSIC VIDEO OF THE YEAR (sponsored by Kylemore Communities)
"Country Side" - Jason Blaine
FANS' CHOICE (sponsored by Ontario Media Development Corporation)
Cold Creek County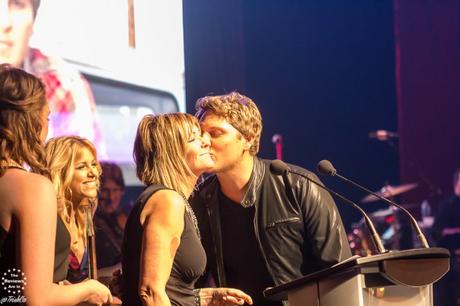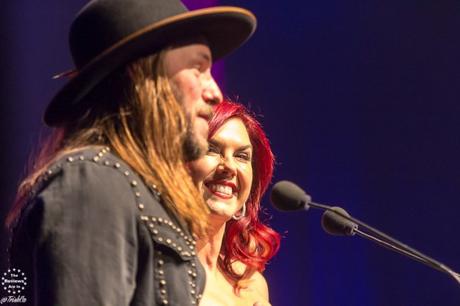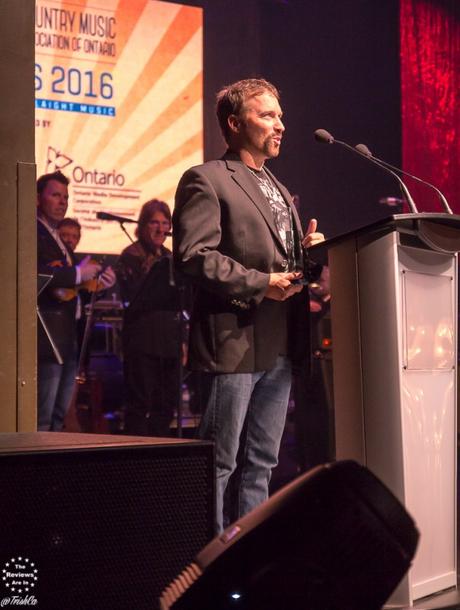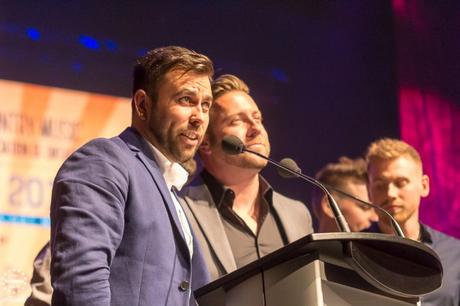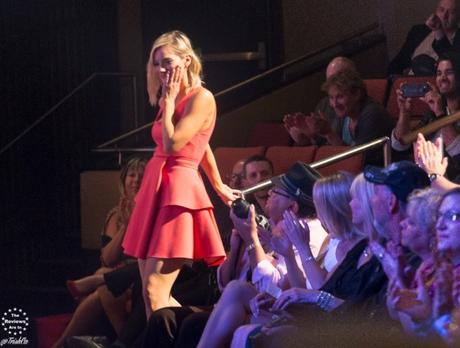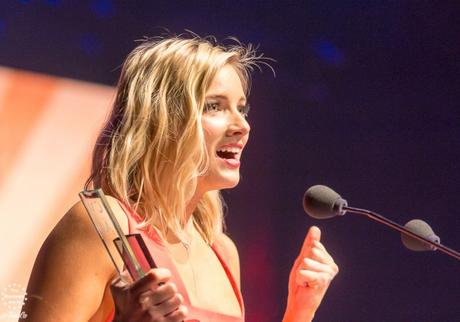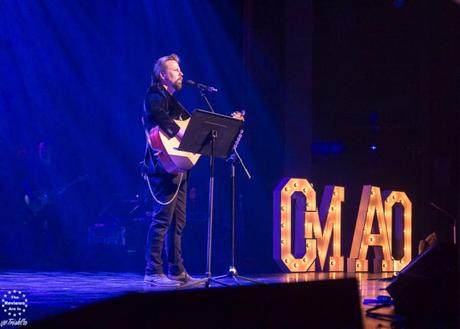 RADIO STATION OF THE YEAR (MAJOR MARKET) (sponsored by Canadian Country Spotlight)
CHKX-FM (KX 94.7), Hamilton
RADIO STATION OF THE YEAR (SECONDARY MARKET) (sponsored by Lucknow's Music in the Fields)
CJDL-FM (Country 107.3), Tillsonburg
IMPACT AWARD
Prairie Oyster
Congratulations to all of the winners and nominees, it was a great night... but we're not done!
Check out some of the photos we grabbed of the performances and award presentations at the Flato Markham Theatre!