Summer is a tough fashion season for a lot of us.   
With getting older, pregnant, tired, stressed and a slew of other things, its quite easy for us busy moms and non moms to get overwhelmed and let go of our pretty.   
Let's not mention the fact that our bodies...  just aren't what they used to be.   
Oh. 
Sorry.   
I wasn't supposed to mention that.   
At any rate, booty shorts and halter tops are no longer a staple in our weekly outfit rotation.  
If they are, 
well,  
that's, 
um, 
Cool.   You do you.  
Not judging.   
For the other several million of us, we're not ready to give in and go the way of the palazzo pant just yet, are we ladies?
I know I'm not. 
I'm fighting the good fight and holding on with a Kung Fu grip to all the style, and willingness to BE stylish I have left.
So who's with me?
Here's my simple guide to looking pretty in the summer. 
1.

Dresses.  Dresses. Dresses.

  
There is nothing I love better than a cute stylish summer dress, but I have to admit, I'm a little picky.  
My new obsession is dresses with pockets.  
I cannot resist a dress with pockets.  What can be better?  
It's the best of both worlds.  The last thing you need in the summertime is to be bogged down by a huge bag.  So if you're just walking around your downtown area or out shopping, you can throw your keys and a card carrier in your pocket and leave the bag in the car, hotel, or heck, leave it at home.  
Now before I leave this subject, let me just add that a dress is about the easiest thing you can wear.  Its one thing.  
NO COORDINATING. 
 Here's one of my favorites.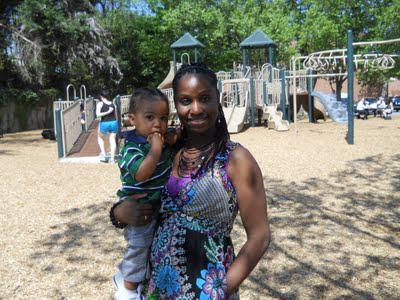 2. Make up is not your friend.  
No, I'm not kidding, and I'm also

not

telling you

not

wear make up. (Did that make sense?  Never mind.  Keep reading).
But if you do, wear a lot of makeup that is, there's a chance you may end up looking like this by the time the sun goes down.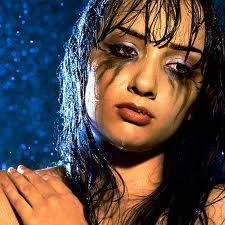 I'm just sayin.
I wear make up too, but in the summertime, I keeps it to a minimum.  
Instead of heavy foundation, try a tinted moisturizer (with SPF of course).  
The moisturizers are a lot lighter and still give you a polished look.  The rest is up to you.  I stop at eyeliner for daytime, and add eye shadow for nights out on the town.  
Ourvanity.com has some really cool tips on how to do the nude look right.  
3. Accessorize your life.  
This is so key.  Accessories can take the simplest outfit from blah to Ta-da.  
Hoop earrings are my favorite especially since I have lots of hair, but when its all pulled up, there's nothing more classy than a pair of studs.  
I'm not big on wearing a lot of rings, but bracelets are a must. 
4. Sandals.  
Whether you're a wedge girl, espadrille, heel, or flat, they all have their place and serve their purpose when the time is right.  My suggestion- get one of each, maybe two, I mean if they're on sale, who am I to judge? 
5. Headbands.  
Yes.  
Some might call it a bit of a ...
how do you say? 
Cop out?  
But hey, let's be realistic.  
Those of us with hair that changes as fast as the weather does, we need assistance.  
Me?  I've got locs, but that doesn't make be exempt.  Locs don't change the nature of my hair.  At the root, it's still a wavy, frizzy, mess, and doesn't like me to forget it.  
So think of a headband as handcuffs for unruly hair.  Get those fly away tresses in line.
What's on your list of fashion dos for the summer time?  How do you keep all of that fabulosity together?  
Leave a comment and share your tips with us.