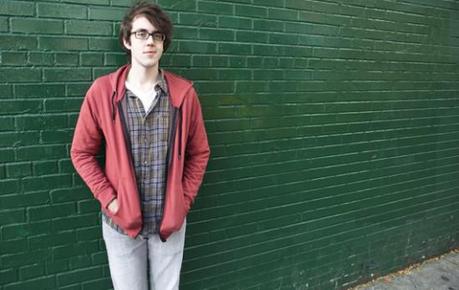 No Future/No Past – Cloud Nothings
Since the very first Cloud Nothings release, I've been amazed at Dylan Baldi's ability to reinvent himself on almost every track. While he has always maintained that lo-fi, teenage-brat, pop punk vibe that pretty much guarantees my enjoyment, each individual Cloud Nothings song displays a different mastery of structure and sound that keeps me guessing, and most definitely interested.
After a stellar debut full-length released early this year, Baldi and company are gearing up for their second album, Attack On Memory, to hit the streets in January of 2012. Recently, the band shared the opening track "No Future/No Past". Dark and mysterious, this song is their biggest leap to date, opening with minimalistic piano (seriously, piano!) and adding thumping bass, blues-noodling guitars, and Baldi's repetitive, desperate vocals.
Baldi's voice, though, sounds completely unrecognizable when compared to the band's earlier tracks. Perhaps he's grown up considerably in the past year and developed a deeper, more mature timbre, or maybe the squeaky clean production of the album revealed a truth that previous recordings didn't.  Either way, "No Future/No Past" shows Baldi's range and his band's capacity for taking on new things and doing them well. The song may be less catchy and more somber than their others, but by the time Baldi is screaming and freaking out at the end of the song, it sounds just like the Cloud Nothings I'm used to. I can't wait for January
via SPIN