[Ed Note: The Pauling Blog becomes a photo blog for the next four weeks as we dig into the 5,500+ images held in the Ava Helen and Linus Pauling Papers. In addition to showing off some pictures that have never before been released online, this examination pays particular attention to Pauling's evolving taste in clothes over the years. Today's post features selections from Pauling's birth in 1901 to the end of the 1920s.]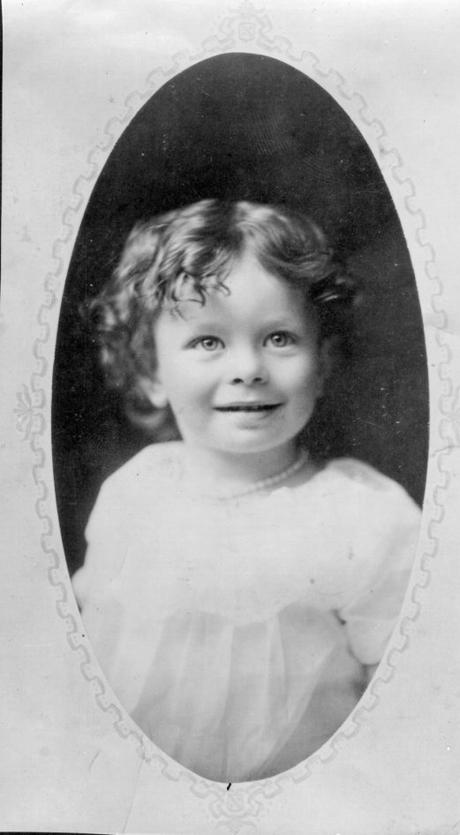 Pauling in 1902, age 1. Note in particular the necklace.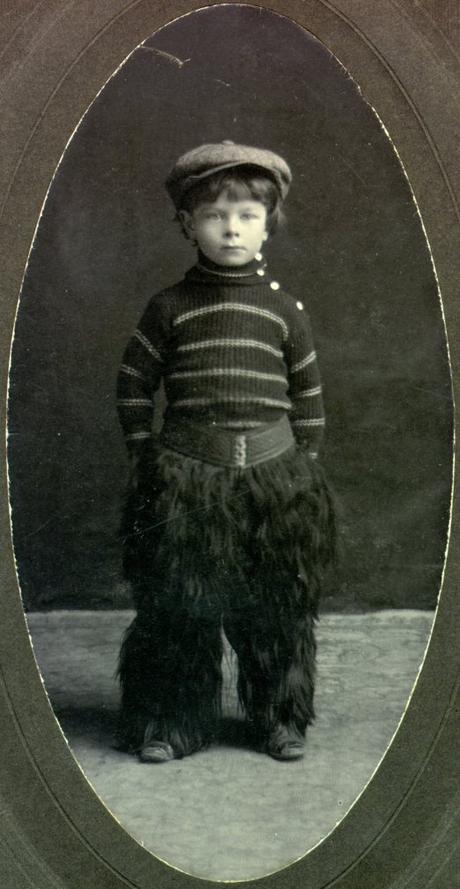 Pauling, age 5, posing in buffalo-skin chaps, 1906. Linus's father had this photo commissioned for use in advertising his Condon, Oregon pharmacy.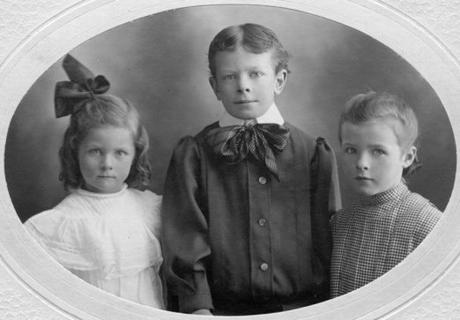 Linus, at center, with his two sisters, Lucile (left) and Pauline. This photo was also taken in Condon in 1908.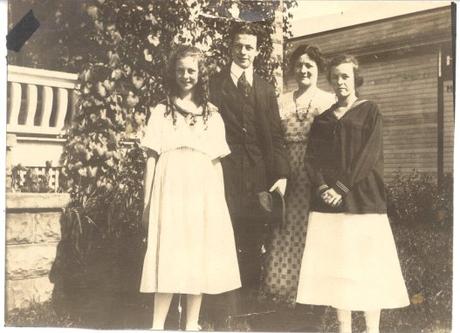 Eight years later, the Pauling children posed near their home in Portland with their mother. From left to right: Lucile, Linus, Belle and Pauline Pauling, 1916.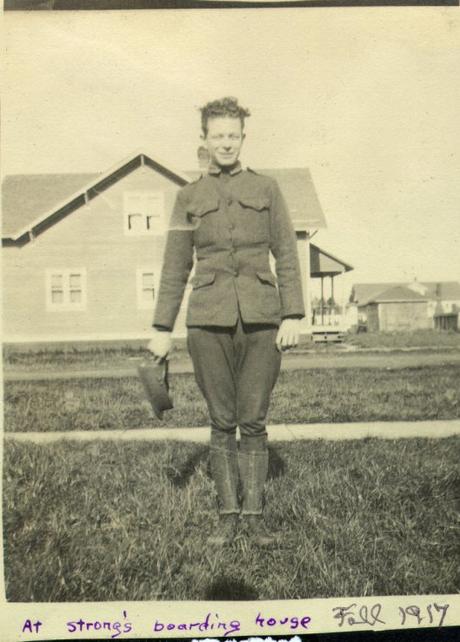 Pauling in his ROTC uniform during Fall term of his freshman year at Oregon Agricultural College. He is sixteen years old in this photo. Two years of ROTC was compulsory for all male students attending OAC at the time.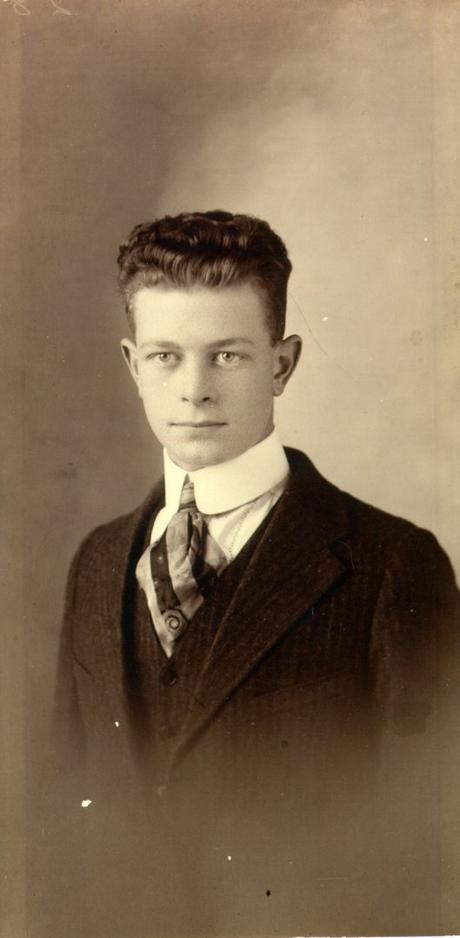 An iconic portrait of the young Pauling taken the summer after his freshman year at OAC. Specifically, this photo was taken on the Oregon Coast in Tillamook, where the Paulings spent some time during the summer of 1918. Linus worked as a pin boy at a local bowling alley during the stay.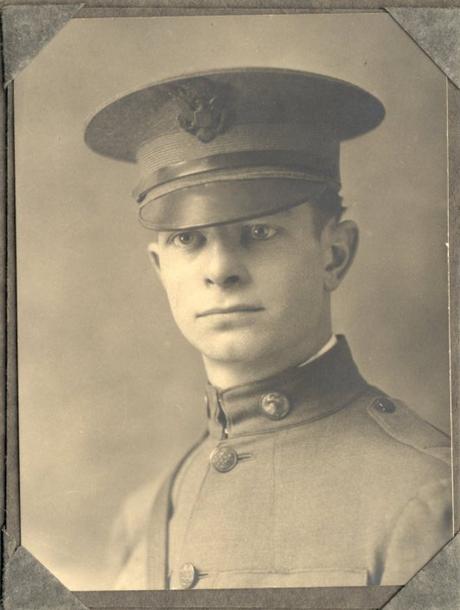 Another photo of Pauling in his military dress, 1918. Though only two years were required, Pauling opted to remain in ROTC for the entirety of his OAC experience, graduating from the college having attained the rank of Major.
Far from a typical look for Pauling, this image is cropped from a group photo of participants in the OAC "Feminine Section Intrafraternity Smoker," circa 1920.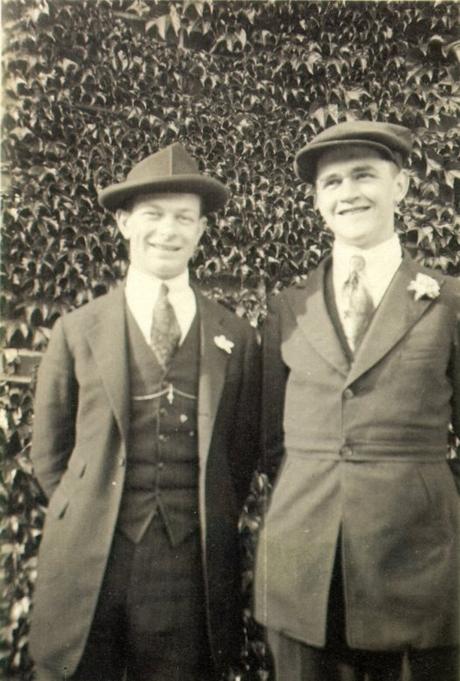 Pauling with his life-long friend, Paul Emmett, in 1920. Also a Beaver, Emmett went on to become a major scientific figure in his own right, making significant contributions to the study of catalysis chemistry. Emmett also became Pauling's brother-in-law when he married Pauline Pauling late in life.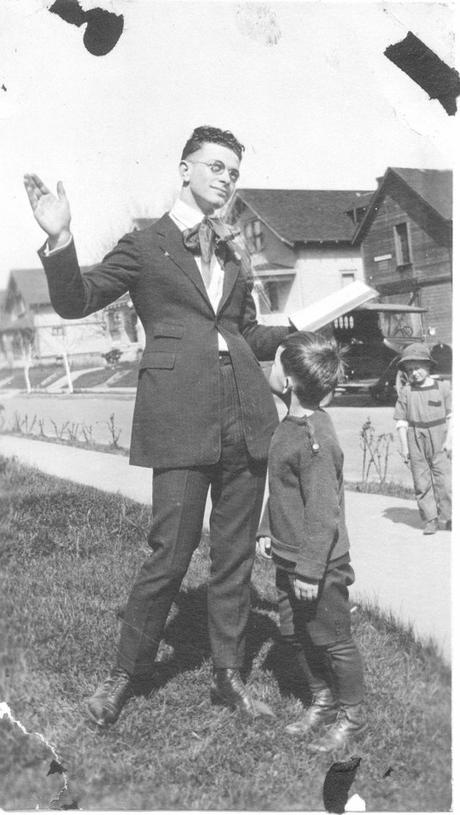 Pauling clowning around sometime near his graduation from OAC in 1922.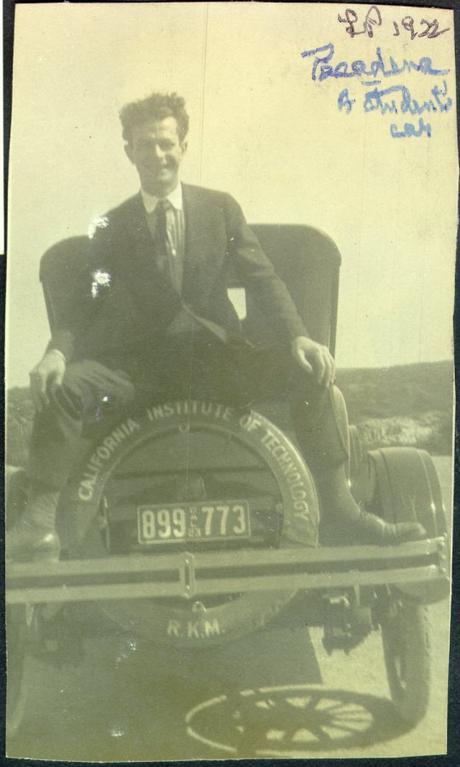 Newly arrived at Caltech, Pauling poses on the back of a student's car.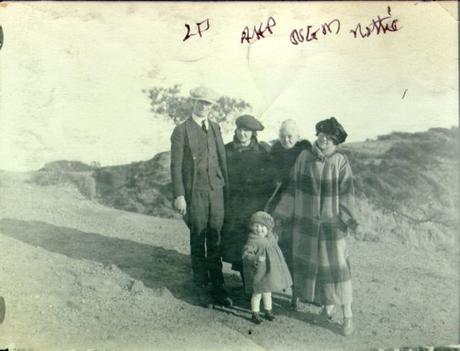 Pauling with his bride, Ava Helen, her mother, Nora Gard Miller, and Nettie Spaulding, one of Ava Helen's eleven siblings. Standing at front is Nettie's daughter, Leone. 1924.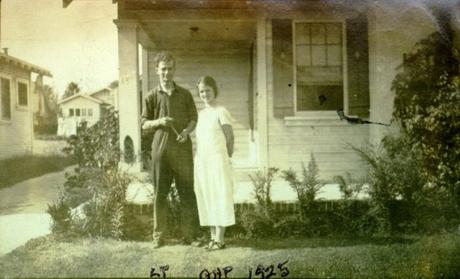 The young couple outside their Pasadena home in 1925. Linus had been working on their Model-T Ford prior to this photo being taken.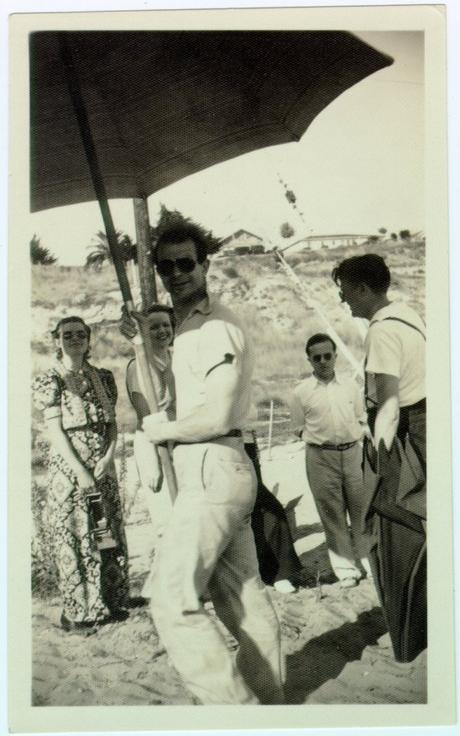 Looking very California on a trip to the beach. 1925.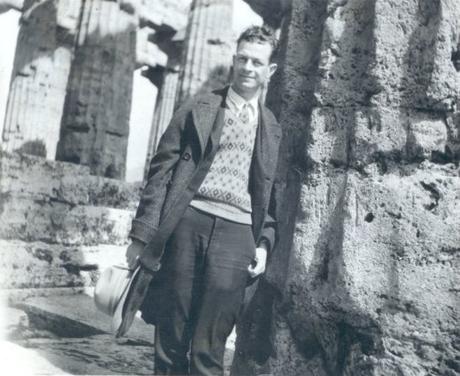 At the Temple of Neptune, Paestum, Italy, during his legendary Guggenheim trip to Europe. This photo was taken by Ava Helen in April 1926.
Advertisements