Pajama boy approved.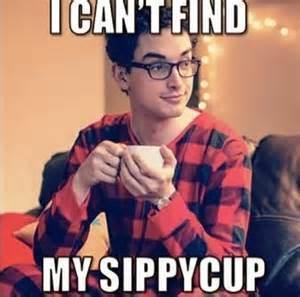 NY Post: For those looking to take the world's most controversial hairstyle out for a spin, now's your chance. Clip-on man buns are real, and they're available on — where else? — Groupon.
The "Clip In Man Bun," priced at $9.99 — slashed from an unfathomable $65 — is a fuller bun than the usual get-up favored by the likes of Harry Styles and Jake Gyllenhaal. Whereas those dudes' 'dos resemble modest, unkempt ponytails, the clip-on bun resembles an artificial-hair donut — or a half-Leia.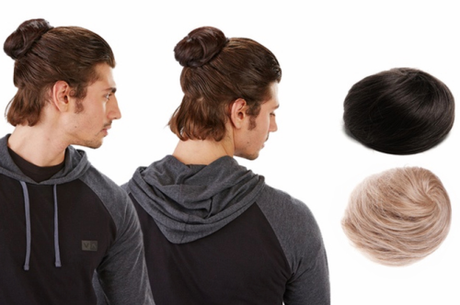 Groupon Photo
Still, the product's Groupon page makes it abundantly clear that its creators are in on the joke. "Comb your hair back toward the crown of your head," read the directions, "in a similar motion to lacquering a reclaimed-wood coffee table."
Out just in time for the holidays, more than 1,000 of the clip-on coifs have already been ordered, and will surely join the ranks of other of-the-moment gifts like the selfie stick or the wine glass attached to a bottle.
Describing the product's uses, a narration video ends by saying, "then you can remove it easily and quickly, leaving you plenty of time to spend the rest of your night to think about what it's like to be the type of person who lies to everyone."
These guys sure love irony — just like all those damn hipsters who sincerely wear man buns.
DCG