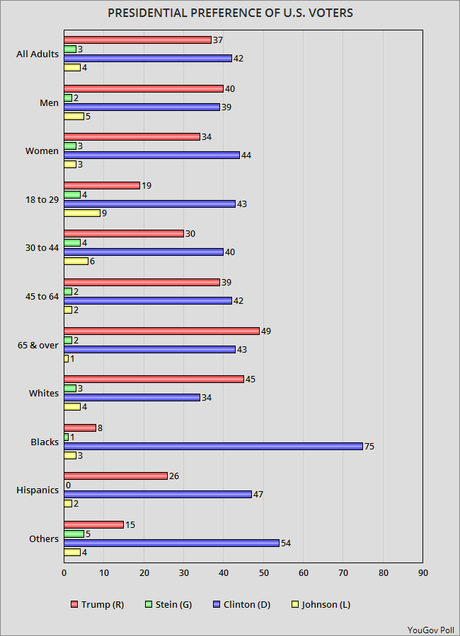 These charts were made from a new YouGov Poll -- done between July 2nd and 4th of a random national sample of 1,300 adults, with a margin of error of 3.9 points.
It shows that Hillary Clinton currently leads among Americans in presidential preference by 5 points over Donald Trump. Perhaps the most important split is between men and women. Trump leads among men by 1 point, while Clinton leads among women by 10 points. This is a big edge for Clinton, since women vote in larger numbers than men do traditionally.
Another thing that is advantageous to Clinton is how the public views the two major political parties. The Democratic Party has a 1 point favorable margin (48% to 47%), while the Republican Party has a 31 point unfavorable margin (31% to 62%).