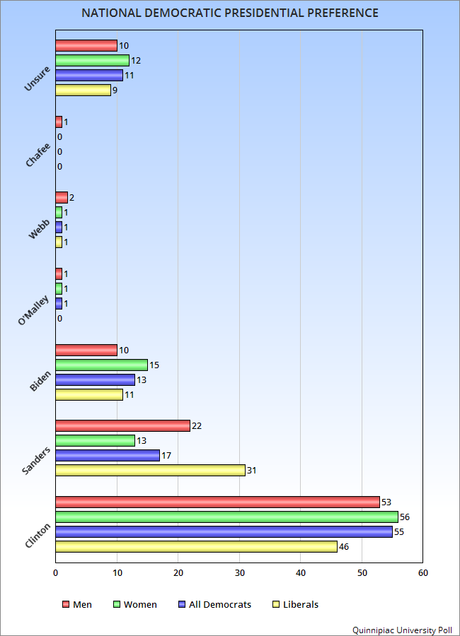 This chart shows the results of the new Quinnipiac University Poll. Between July 23rd and 28th, they queried 681 Democrats about their presidential preference, and the survey has a margin of error of 3.8 points.
The survey mirrors other recent polls. It shows Lincoln Chafee, Martin O'Malley, and Jim Webb struggling to show any support at all -- while Joe Biden and Bernie Sanders registering a modicum of support, but remaining far behind Hillary Clinton.
Clinton has a 38 point lead over Sanders among all Democrats -- a 31 point lead among men, and a 43 point lead among women. Clinton's lead is smaller among party liberals, but she still has a healthy 15 point lead. That lead among women should be especially troubling for Sanders, since women vote in significantly larger numbers than men do.