Wonder how much she pays her teams of lawyers to come up with this crap.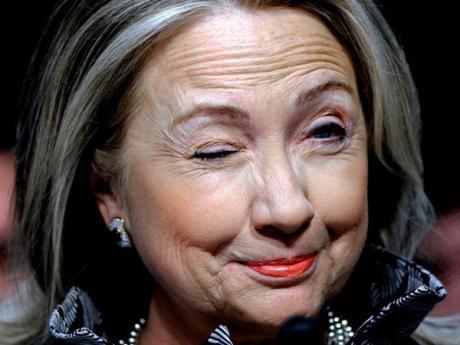 Via Daily Mail: Hillary Clinton says she may have 'short-circuited' her response to a question about her emails last weekend but the point she intended to make stands – her public statements about the scandal were 'truthful' and FBI Director James Comey agrees.
'I was pointing out in both of those instances that Director Comey had said that my answers in my FBI interview were truthful. That's really the bottom line here,' she said, defending her claims in the interview with Fox News.
Clinton told a roomful of journalists, 'What I told the FBI, which he said was truthful, is consistent with what I have said publicly. So I may have short-circuited, and for that, I will try to clarify because, I think Chris Wallace and I were probably talking past each other.'
The former secretary of state then launched into a convoluted explanation of her behavior and how it fits into her past statements and FBI Director James Comey's testimony before Congress.
As she did on Fox News, Clinton asserted that Comey said her responses to the FBI when the investigatory agency interviewed here were 'truthful.'
'But I do think, you know having him say that my answers to the FBI were truthful, and then I should quickly add, what I said was consistent with what I had said publicly, and that's really…in my view, trying to tie both ends together.'
She also defended herself against claims that she sent and received classified information.
Of the 30,000 emails she provided the State Department, Comey said three contained classified markings. At a congressional hearing on the matter, the FBI chief also said that those emails did not have the appropriate header, making it clear they were classified.
She pointed out that the State Department identified two of the three emails as having mistakenly contained classified markings. They were not 'in any way, confidential at the time that they were delivered,' she said.
'So that leaves the 100 out of 30,000 e-mails that Director Comey testified — contained classified information but again, he acknowledged there were no markings on those 100 e-mails and so what we have here is pretty much what I have been saying throughout this whole year and — and that is that I never sent or received anything that was marked "classified." '
Continuing, she said, 'Now if in retrospect, which is what is behind the 100 number, if in retrospect some different agencies said but it should have been — although it wasn't — it should have been that's what the debate about — is about.'
'But Director Comey said there was absolutely no intention, on my part, to either ignore or in any way dismiss the importance of those documents because they weren't marked "classified," so that would have hard to do.'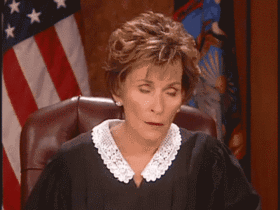 Twice in the interaction with NBC's Kristen Welker at a joint conference between the National Association of Black Journalists and the National Association of Hispanic Journalists Clinton expressed remorse for her actions.
'I regret using one account, I've taken responsibility for that but I'm pleased to be able to clarify and explain what I think the bottom line is on this,' she said at the end of the lengthy explanation of events.
Fox News Sunday's Chris Wallace and Clinton sparred on last week's broadcast about the Democratic presidential candidate's emails. She claimed during the discussion that Comey has proclaimed in his testimony that she 'truthful' in her statements.
If you can stomach it, read the rest of her baloney here.
DCG