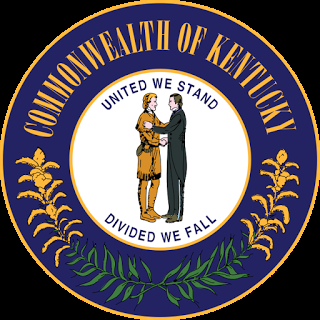 The Democratic race for the presidential nomination among Kentucky voters was exceptionally close. The lead went back and forth all night, but in the end Clinton won. Out of more than 422,000 votes cast, her victory margin was less than 2,000 votes. With 99% of the vote in, Clinton had 46.8% and Sanders had 46.3%.
But the important part of what happened in Kentucky was the delegate count. Sanders needed a big win in Kentucky so he could close the delegate gap. It didn't happen. They split the delegates available. That means that Sanders made up no ground at all, but Clinton just moved closer to the 2,383 delegates she needs to clinch the nomination.
Here is the current delegate count (according to Bloomberg Politics):
PRIMARY/CAUCUS DELEGATES
Clinton...............1741
Sanders...............1458
difference...............283
TOTAL DELEGATES
Clinton...............2265
Sanders...............1498
difference...............767
That means Clinton only needs 118 (11.8%) delegates out of the 1002 remaining unallocated delegates, while Sanders needs 885 (88.3%) of those delegates.