Hello peeps! The Clinique Moisture Surge CC Cream was launched in June this year. I've been using it on and off for the last 4 months. Finally, I have decided to write-up my thoughts on this product. So what exactly is a CC Cream? CC stands for Colour Corrector. Similar to BB cream they also promote benefits like hydration and SPF protection.
According to Clinique:
A new lightweight formula that immediately creates natural, glowing skin. NEW  Moisture Surge CC Cream SPF 30 Hydrating Colour Corrector is an instant complexion perfector  designed to enhance skin's natural radiance while leaving it hydrated and protected. In fact, clinical tests  prove Clinique's new CC Cream formula provides immediate and long term hydration, while renewing  skin's natural radiance.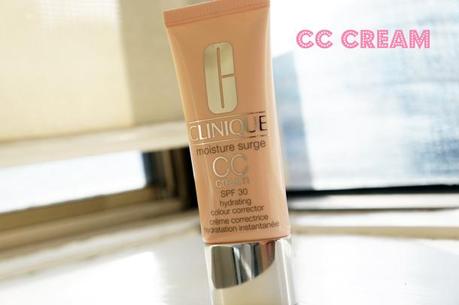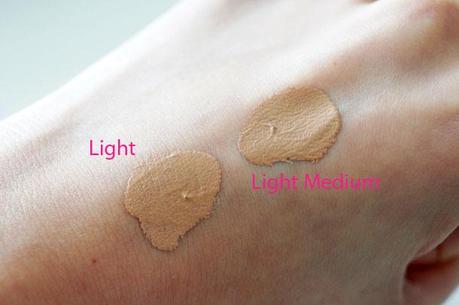 Clinique Moisture Surge CC Cream is available in four shades – very light, light, light medium and medium deep. The finish of this CC cream is natural and healthy looking. The formula is slightly thicker and creamier than western BB creams but goes on quite sheer. If you have good skin, it does help to even out minor uneven skin tone and redness. The packaging is a squeezable tube which gives a good control on how much product you would like to dispense. The product is fragrance free like all of Clinique's products so it won't irritate skin. The CC cream can be used on its own or under foundation. It does work quite well under foundation but make sure you use a water-base foundation as I've read on other blogs, the CC cream may not sit well with oil-base foundations. I was provided with two shades – light and light medium. I prefer light as light medium is too yellow on me. This CC cream is great for someone who is looking for sun protection and doesn't have a lot of blemishes but even if you do, it does help with reducing the redness. If you think the Clinique Moisture Surge CC Cream is for you, I would suggest to go to the Clinique counter and get your shade matched.
Have you tried CC cream before?