When I shop for shrubs, I have specific criteria that I cannot compromise on. The shrub must be deer resistant and tolerant of wet, poorly drained soil. Luckily, over the years I have found that my pool of potential shrubs is much larger than I ever originally imagined. 
One of the shrubs that has joyously met my criteria and thrived for years now is Clethra (Summersweet) 'Ruby Spice'. 
This deciduous shrub has become a personal favorite of mine as it consistently blooms like mad each summer and the scent of these blooms is other worldly. Some other tidbits on this shrub:
Survives in zones 4-8
Maximum size seems to average out at about 6 x 5. Mine is about 5 x 3 in year four
Here in zone 6, the bottle brush-like blooms usually appear in early July and last until early August. The blooms are an absolute magnet to butterflies and bees, especially bees. 
This shrub appears to be cool with full sun to partial shade but from what I've read, can bloom in deep shade and that is all sorts of awesome
Like all Summersweet shrubs, 'Ruby Spice' will apparently sucker although mine has yet to do so
Clethra are native to the eastern U.S.                     
Some photos of my 'Ruby Spice':
In bloom: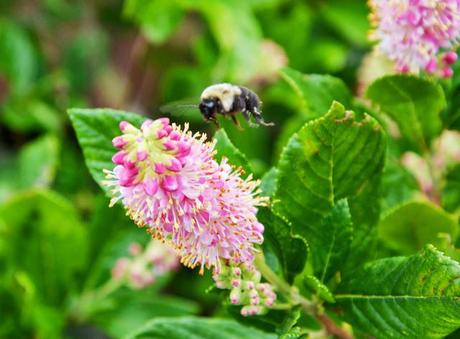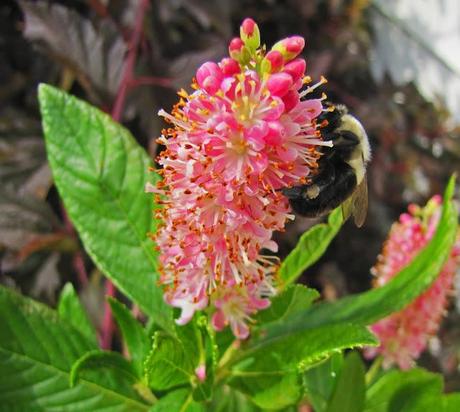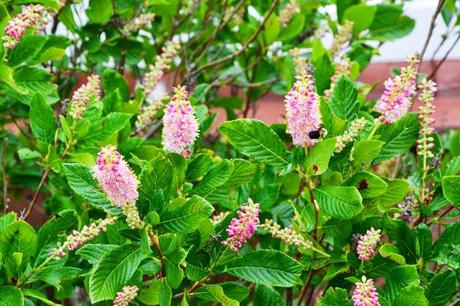 The shrub shape has been good for me and the bright green and lustrous leaves make this one look good from afar: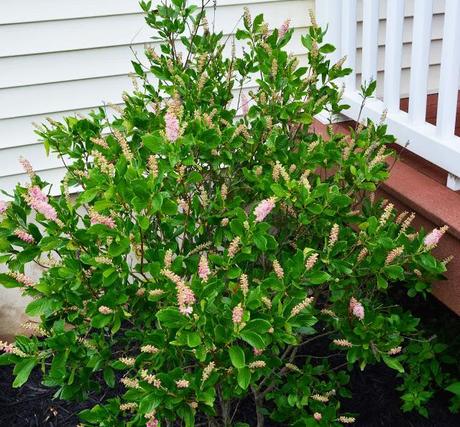 The seed capsules look good, post bloom period: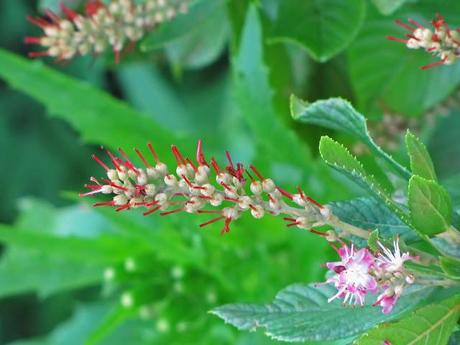 And fairly decent (don't believe some of the hype), autumnal color: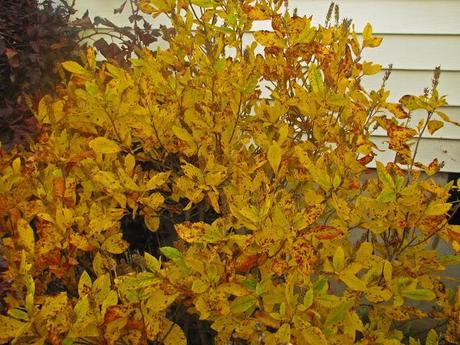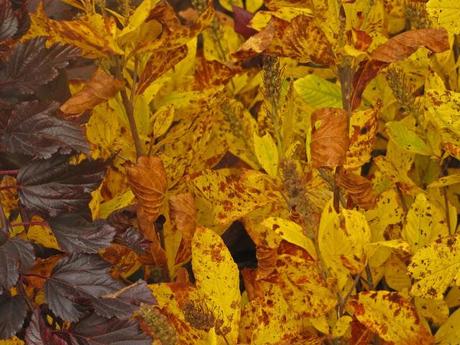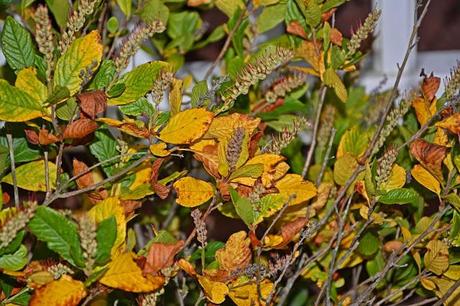 Besides the somewhat underwhelming fall color, the only other possible negative is that this shrub is late to leaf out in spring. One would be wise not to place this shrub in too prominent of a location if one isn't OK with the lack of green in spring.
Beyond that, count me as a huge fan.
What has your experience been like? Please, do tell.